A Public Health Emergency: The Opioid Crisis.
Can Medical Cannabis Play a Role?
The Opioid Epidemic in North America
"Too many Canadians share the heartbreak of losing a loved one to a drug-related overdose…. Addiction and substance use is a health issue, not a moral one."
The Honourable Patty Hajdu
April 14, 2016 the British Columbia provincial health officer declared the opioid-related overdose deaths a public health emergency under the Public Health Act.  A count of days stays active on the Vancouver City page as many work tirelessly to end the state of emergency.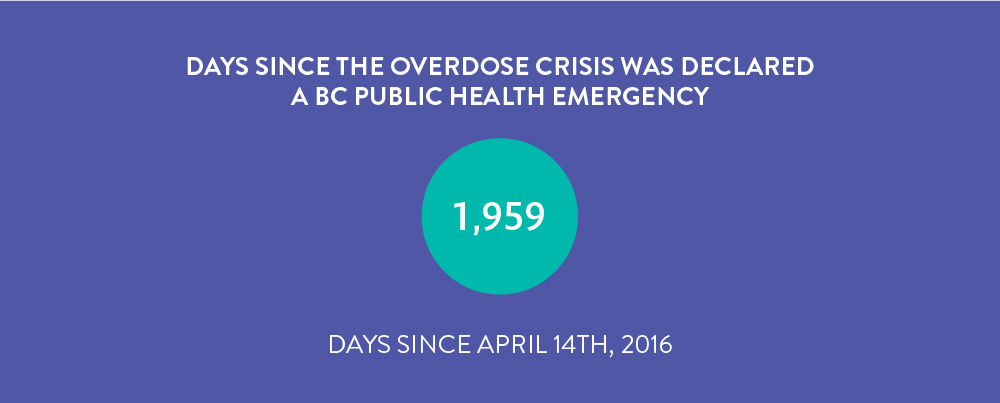 (1,959 days when taken from the site. The count continues here)
British Columbia and Alberta continue to be the most impacted regions of Canada, although rates are increasing in other regions including Ontario. "The COVID-19 outbreak is worsening the already deadly and ongoing public health crisis of opioid overdoses and death. It is having a tragic impact on people who use substances, their families, and communities across Canada." (more references here and here)
Nationwide, Canada experienced 21,174 apparent opioid toxicity deaths between January 2016 and December 2020, with 6,214 of those deaths happening in 2020, (approximately 17 deaths per day), of which 96% were accidental (unintentional.)
Vancouver, one of the hardest-hit cities, has been trying to implement innovative solutions to the crisis, including: seeking to decriminalize simple possession of illicit drugs in Vancouver; approving the Four Pillars Drug Strategy – Harm Reduction, Prevention, Treatment and Enforcement based on successful programs in cities such as Geneva, Zurich Frankfurt and Sydney; and hosting North America's first legal safe injection site and needle exchange.
Despite this crisis, opioids are still being prescribed on label every day by doctors primarily to treat pain. In places such as the USA, cannabis is still considered a schedule 1 drug, despite knowing that fatal overdoses are impossible with cannabis, while opioid overdoses are at the point of public health emergency. 
As opioids are used to treat pain, it follows that reducing the number of opioids being prescribed to pain patients could also decrease the number of people experiencing dependency on these substances.  The Federal government includes the Canadian Pain Task Force Report (CPTFR) March 2021 as a recent highlight of their actions on opioids: 
"Goal #2 – People have equitable and consistent access to a continuum of timely, evidence-informed, and person-centred pain care and supports across jurisdictions" includes "the development, dissemination, and evaluation of evidence-informed clinical guidance for health care professionals who authorize access to cannabis for medical purposes to treat and manage chronic pain while actively working to support more research into potential applications."
Today on World Overdose Awareness Day, we are exploring some of the medical cannabis pain treatments that are being researched, also available at our clinic, and the associated outcomes. 
Opioids & Chronic Pain 
Opioids are a class of medication primarily used to treat pain. 
About 1 in 4 Canadian lives with chronic pain; it is an enormous global public health problem. 
Chronic pain is pain that lasts or reoccurs for more than 3 months. It is not limited to the painful experience and is not only physical; several other symptoms are associated with pain. Pain provokes an emotional response too, causing anxiety or stress, depression, etc. With unrelieved pain, life can become pain-centered.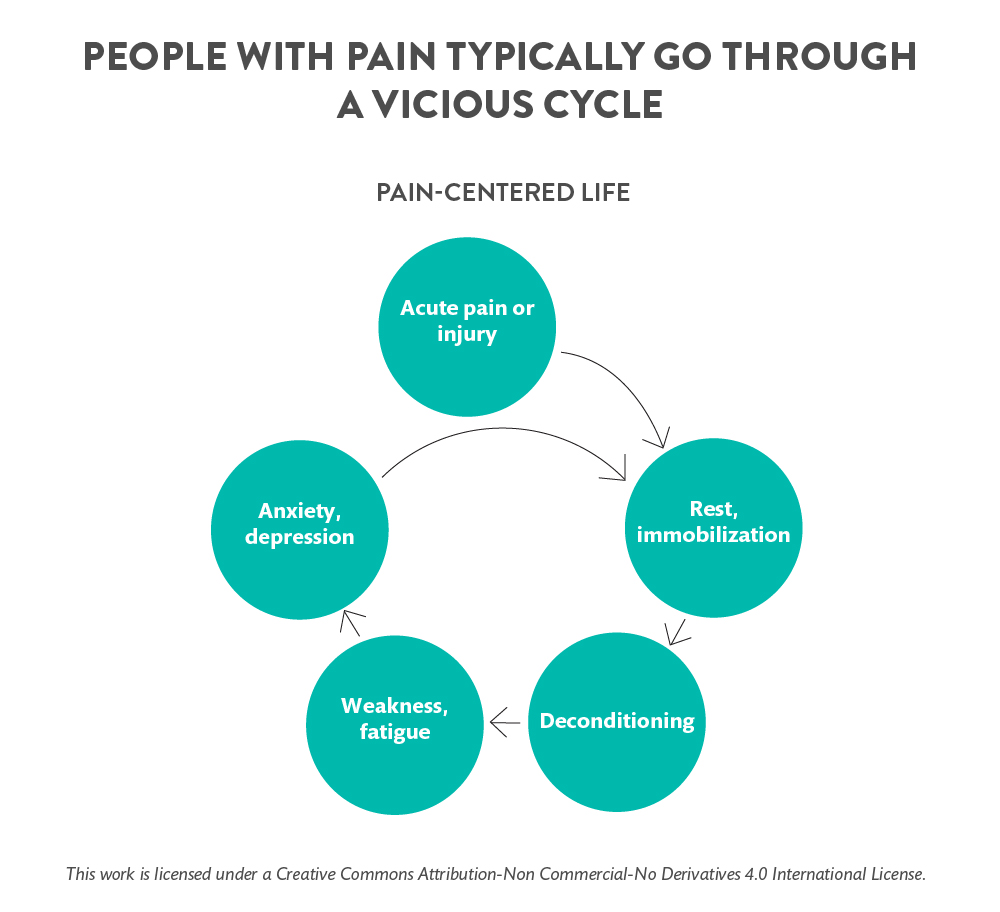 Chronic pain is recognized as an enormous global public health problem. Despite highly variable data, the estimated prevalence of chronic pain in adults is 18.9% in Canada (Schopflocher et al., 2011). Management of pain includes pharmacological and non-pharmacological treatments, but opioid medications remain a mainstay despite significant safety concerns and risk of use disorder, estimated at 46.6% among opioid users (Marel et al., 2019). Opioid use disorder involves both prescribed opioids and illicitly manufactured opioids, such as heroin or highly potent street fentanyl.
Opioid Use Disorder Treatment
"Addiction is not a choice—it is a treatable medical condition that requires a broad range of care and treatment options."
Opioid agonist therapy (OAT) is used to treat individuals with opioid use disorder. The therapy mainly consists of methadone, hydromorphone or buprenorphine/naloxone treatment. While this therapy may have an impact on opioid-related mortality, its effectiveness is still debatable with many individuals still using opioids while on therapy (Stone et al., 2018).
Several supervised injection sites make these drugs available for opioid users. 
The Centre for Addiction and Mental Health recently published a set of guidelines for treating Opioid Use Disorder with OAT (CAMH, 2021).
Cannabis as a Potential Adjunct Treatment for Chronic Non-Cancer Pain
To move patients from a pain-centred life, to a functional-centred life, we must empower patients to take control over their own health, to improve their functionality and their quality of life. Healthcare professionals at our practice help patients to help themselves.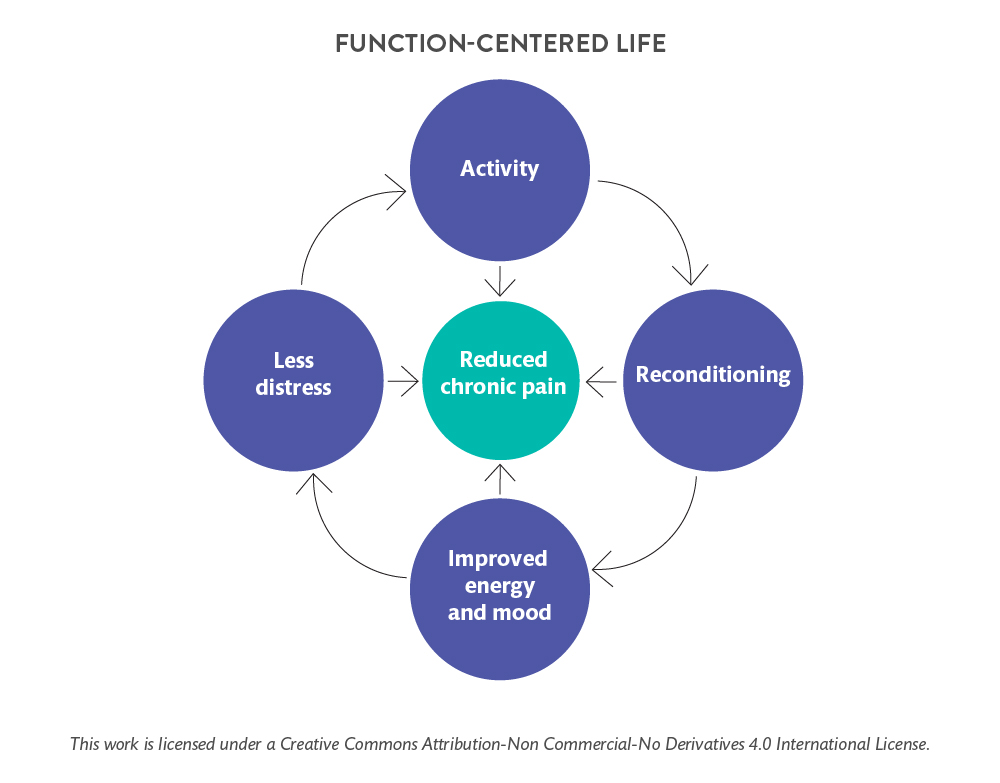 In this context, the use of opioids in chronic pain management is a topic of significant debate and there is increased interest in alternative treatment options.
Opioids = not that effective, strong side effect, risk for dependency, overdose
CBM = somewhat effective, mild side effects, minimal risk for dependency, no overdose
Cannabinoid-based medicines (CBM) may offer a safe complementary therapeutic option to refractory pain and associated symptoms, due to their potential analgesic effects in chronic pain patients (Urits et al., 2019). Some observational studies have reported a reduction in opioid use for pain management after starting a CBM treatment (Boehnke et al., 2019; Safakish et al., 2020). ​​In a recent observational study, 28.1% of participants reported using opioids at baseline, decreasing at 11.3% at six-month following medical cannabis treatment (Lucas et al., 2021). 
A review by Okusanya and colleagues (2020) analyzed 9 studies (7222 participants) and showed "a 64–75% reduction in opioid dosage when used in combination with CBM and use of CBM for opioid substitution was reported by 32–59.3% of patients with non-cancer chronic pain".
Cannabis-based Medicine Treatment for Chronic Pain at Santé Cannabis
"Chronic pain is an epidemic in North American society; treating it with opioids is leading to the crises with opiod overdoses. Medical cannabis has been proven to work for both malignant and non-malignant pain, and therefore can be enormously helpful as an individualized treatment with opioid sparing effects. 
Further, anxiety, depression and sleep disturbances are related to chronic pain, and all respond to some strains of medical cannabis.
A fatal overdose of medical cannabis is very unlikely (WHO, 2018), so on a whole, when we increase medical cannabis we can decrease opioids, which in turn will lead to a decrease in overdose deaths. With the correct supervision for patients, the correct dosage and strains, we hope to see a change in removing people from their long term opioid use."
-Dr. Michael Dworkind, MD, Medical Director
Our most recent data shows that about 75% of our patients come to the clinic to examine CBM treatment for chronic non-cancer pain not alleviated by conventional treatments. After three months of treatment, pain severity and pain-related interference scores, measured with self-reported validated scales from 0 to 10, significantly decreased suggesting improvement in pain intensity.
Side effects are experienced by about 30% of patients and include drowsiness, dizziness, headache and fatigue. The majority of them are mild and transient. Our clinic staff is well trained on the monitoring of such side effects and strategies to mitigate those include decreasing the dose or adjusting the product formulation. Some of this data was presented at a recent scientific conference, you can find more information about this here.
Overall, cannabinoid-based medicines are generally recommended as adjunctive treatment for chronic non-cancer pain. When considering cannabinoid-based medicines, it is important that a discussion takes place between the healthcare provider and the patient in a shared decision-making process  (Chang et al., 2021). Indeed, cannabinoid efficacy, potential adverse effects, cost, and related stigma should be addressed so that patients are adequately informed.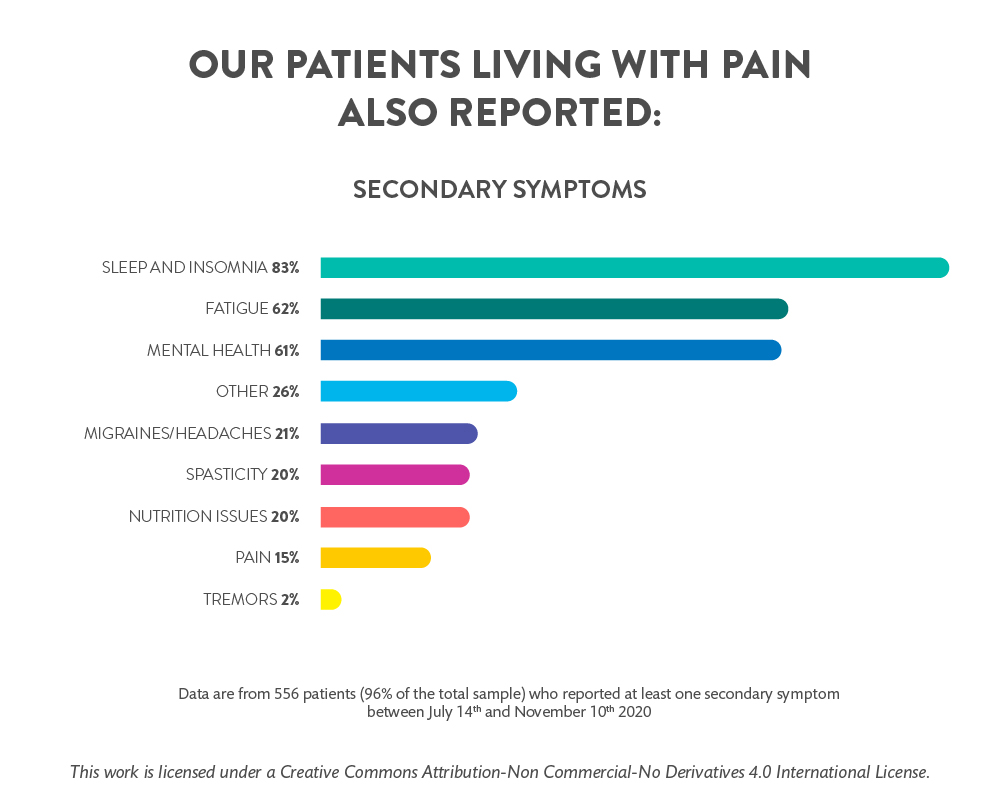 Further, data collected at Santé Cannabis shows that medical cannabis can address pain and sleep disturbances.  Our healthcare team uses medical cannabis as a tool that can serve as an adjunct treatment for chronic pain. (Häuser, W., et al. 2018)
Consensus-Based Algorithm
A recent Canadian initiative produced a consensus-based algorithm on the safe introduction of cannabinoid-based medicines and opioids taper in chronic pain patients. According to this algorithm, cannabinoid-based medicines can be considered in patients with chronic pain taking opioids and not reaching treatment goals, having opioid-related adverse effects and/or at risk of opioid-related harm (Sihota et al., 2021). Notably, there is no age restriction in the algorithm, as there is no rationale to withhold cannabinoid-based medicines until a certain age if the patient already takes opioids.
Cannabis as a Potential Adjunct Treatment for Opioid Use Disorder 
We previously wrote about how CBM can help in substance use disorder (here). In this blog post, we focus on opioid use disorder. Population studies have recently identified reduction of opioids and opioid overdoses in states where medical cannabis has been legalized (Bachhuber et al., 2014; Bradford et al., 2018). Nevertheless, data is very limited in this area making conclusions hard to draw (McBrien et al., 2019). 
A recent paper examined the impact of cannabis and fentanyl use among people on OAT in Vancouver and found that participants using cannabis (with THC) were associated with a lower risk of exposure to fentanyl (Socias et al., 2021). 
Very few controlled studies on CBM and OUD exist. A double-blind randomized placebo-controlled study was conducted on the effect of CBD on cue-induced drug craving and anxiety in 42 drug-abstinent heroin users (Hurd et al.,2019). It assessed the effect of CBD (Epidiolex®) or placebo on behavioural, cognitive and physiological measures following oral intake of CBD (acute), then again after 3 consecutive days of treatment (short-term) and last 7 days after the last treatment (protracted). ​​Exposure to CBD resulted in a reduction in cue-induced anxiety and drug craving in heroin-abstinent persons starting as soon as 1 hour after ingestion and up to 1 week after the final administration. However, this effect was not observed on self-reported drug craving questionnaires, which could be explained by the different types of craving: home-general craving versus experimentally induced one. The same study also showed that CBD administration did not affect cognition but led to decreased cue-induced cortisol levels.
Research on CBM and OUD is still in its infancy and more controlled research similar to this one is needed to consolidate observational findings and clarify the potential effectiveness of cannabis as an adjunct treatment to OAT for OUD. 
Claims of the role of CBMs in the management of the opioid crisis are still preliminary, and in direct contrast with cannabis's status in the US. Such findings require further validation in controlled settings to assess the opioid-sparing effect and the safety and effectiveness of long-term CBM use. The status quo sees no end to both opioid and chronic pain crises while cannabis use increases primarily without sufficient medical supervision.
Looking to End the State of Emergency
We look forward to the day where the opioid crisis is no longer considered a state of emergency. No one single strategy will solve this issue, projects from reducing stigma, preventing pain, providing rehabilitation centres, reduction of opioid use and more all need to work together to reduce the number of lives tragically lost.
At Santé Cannabis we are taking on one small part of the work that needs to be done, by providing people alternatives to opioids when treating chronic pain. We look forward to the day when medical cannabis is an option for more patients when seeking support for pain from their family doctors.  
For Quebec doctors and nurse practitioners interested in helping end the state of emergency, we offer the Prescriber Training Program to provide practical information about the clinical use of medical cannabis, and just published a new module on non-cancer pain and medical cannabis. Register for free here: 
Resources 
https://www.nature.com/articles/d41586-019-02686-2
https://pubmed.ncbi.nlm.nih.gov/32419434/
https://health-infobase.canada.ca/substance-related-harms/opioids-stimulants/maps
This work is licensed under a Creative Commons Attribution-NonCommercial-NoDerivatives 4.0 International License.