Nursing Stories
I've been part of the Santé Cannabis nursing team for almost a year but prior to this I had basically no knowledge of cannabis in particular, even though in Canada it was completely legalized 3 years ago, and medical cannabis has been legal for over 20 years. My experience of not knowing is not unique – many medical professionals feel the same way and are waiting and hoping for more research to solidify what we know about medical cannabis. But, working at Santé Cannabis, participating in research collection and throughout my clinical practice, I've found it quite impressive to see how much medical cannabis can improve the quality of life for many of our patients and I have learned so much.
It's very rewarding to know that as a research clinic we are collecting data for the advancement and development of medical cannabis. Much of the data we collect shows differences in effectiveness and side effects of cannabinoid treatments allowing us to better understand and therefore create valuable treatment plans. I've also noticed our research helps shift the mindset of some professionals who might know very little about this subject and tend to be apprehensive because of the limited evidence available. Similarly, we see a pattern that many physicians continue referring their patients to us, probably because they are encouraged by the results achieved.
Medical cannabis is a field where we treat our patients in a fairly multifaceted way. Most of our patients come to us for chronic pain relief, depending on the etiology. We also work in the mental health domain which, let's face it, became more important due to the current pandemic. Each patient has a personalized treatment plan with the goal of reducing their symptoms.
Recently, I even observed a rather interesting pediatric case. We don't see many minors, but we have a few isolated cases where we work closely with the patients' doctors, and consider contraindications and proceed with caution. Liam, my pediatric patient, presented with a severe case of Gilles de la Tourette's syndrome, which caused him to have a long series of associated symptoms including vocal tics, hyperactivity, generalized spasms, aggressiveness and self-injury.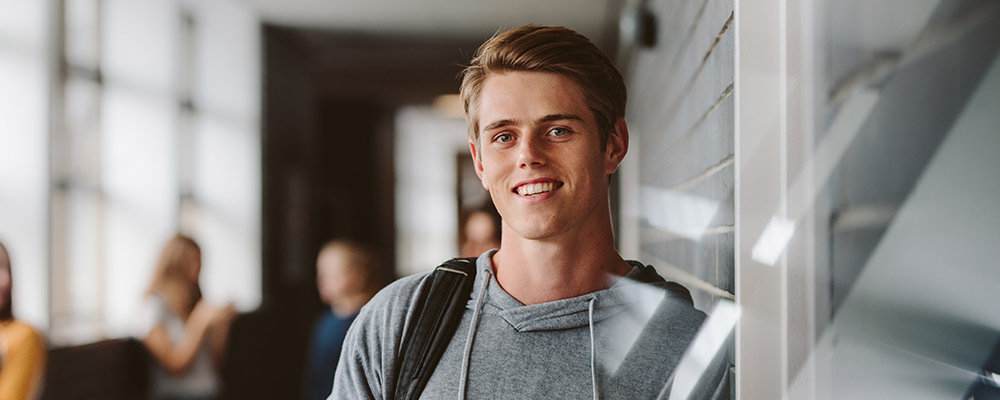 Liam was very lucky to have incredibly involved parents who continued to look for solutions for their son. During his last follow-up, his mother was moved to tell me how he had been doing. It's not easy to live with this type of syndrome and the current pharmacological treatments are quite limited. During the meeting, she explained to me that Liam has been able to considerably reduce his list of medications, many of which were not very effective. The CBD based treatment we had advised him on taking (a cannabis molecule called cannabidiol) provided a significant improvement in his overall condition, and according to his teachers, his behavioral problems had significantly decreased and his class periods were more enjoyable. There was a decline in his aggressive and impulsive behaviors, the elimination of dark thoughts, a proper and peaceful sleep and a decrease in his spasms. These changes were greatly appreciated by Liam, and those who surround and love him.
Certainly cannabis did not cure him and we don't expect it to. However, I am proud to say, we were able to provide him with new and additional tools and support required to improve his quality of life. Our physicians work hand-in-hand with Liam's specialists to ensure quality follow-up, and they have been pleased with the effectiveness of the treatment established.
*names have been changed to protect identity of our patients
This work is licensed under a Creative Commons Attribution-NonCommercial-NoDerivatives 4.0 International License.
Author: Laura Libralesso