OUR ANNUAL EVENT FOR EXPERT DISCUSSION ON IMPORTANT ISSUES IN CANNABIS POLICY, PRACTICE AND PUBLIC HEALTH
(event in French)
JOIN US THIS SPRING
QUEBEC CANNABIS FORUM:
MOVING TOWARDS A COMPREHENSIVE APPROACH TO PUBLIC HEALTH

9 AM – 4PM EST
WEDNESDAY, MAY 18, 2022
SCENA, MONTRÉAL, QUÉBEC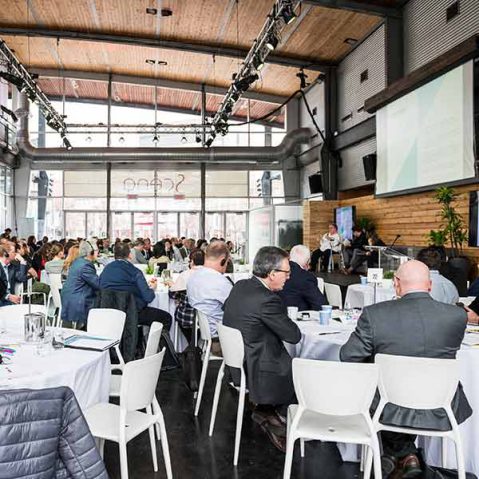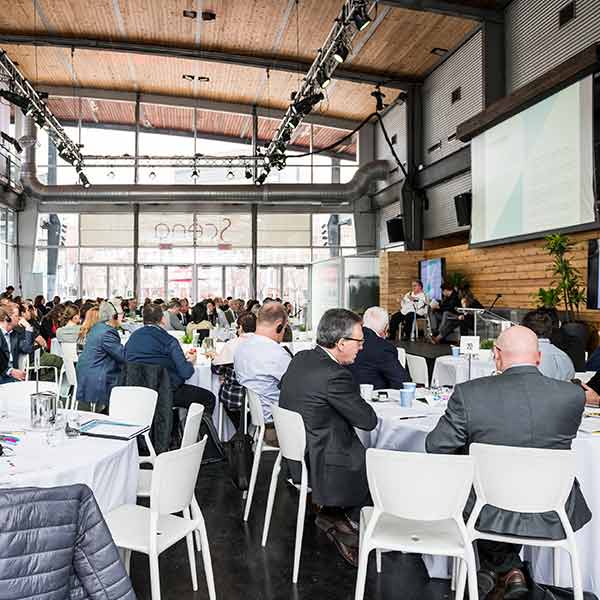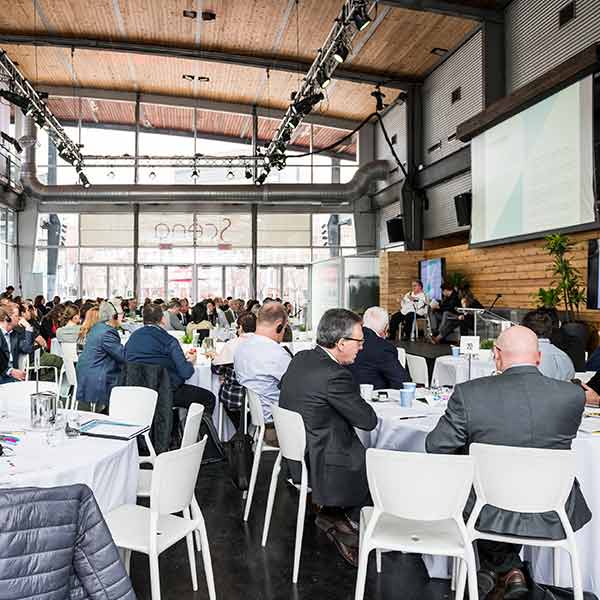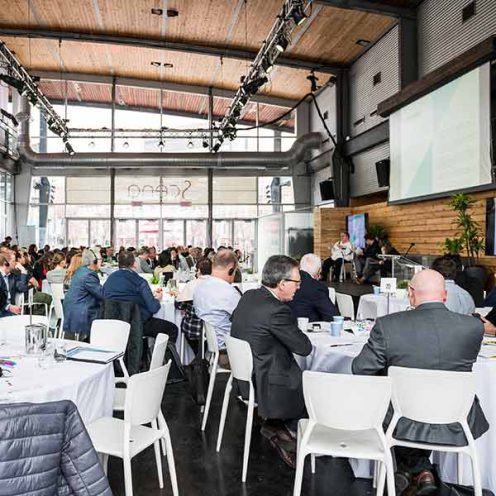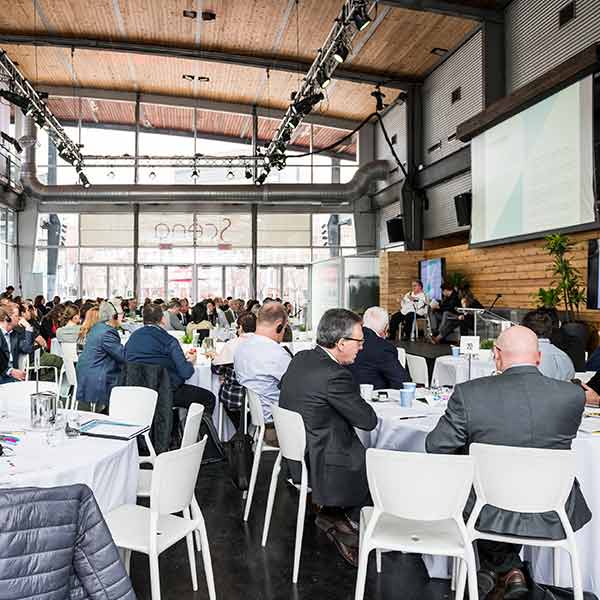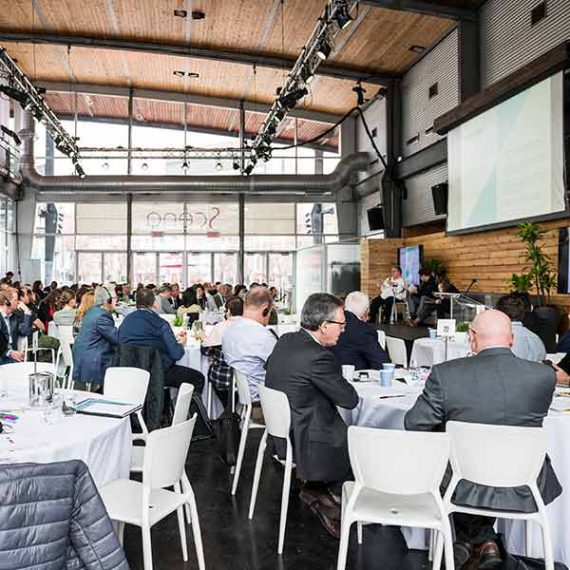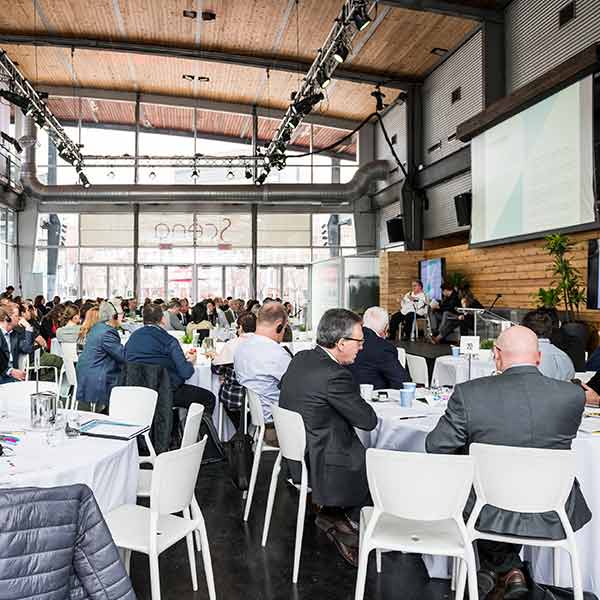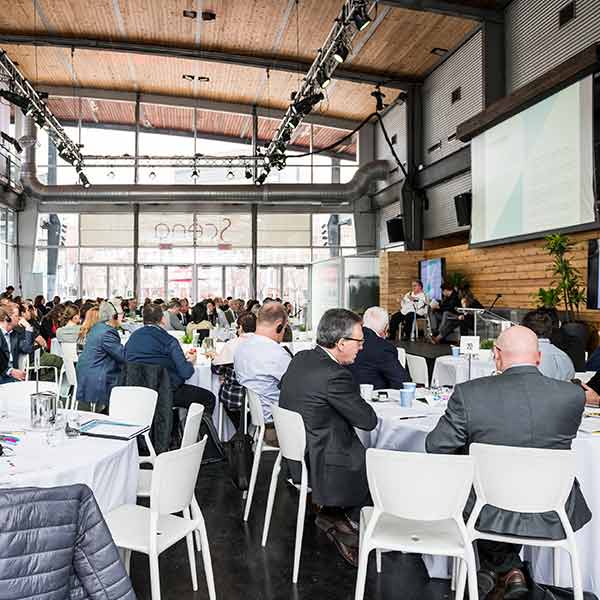 This year we are pleased to bring back an in-person event with a focus on Quebec, and the needs of patients – that may or may not be part of the medical cannabis program.
Canadians 16 years of age and older, 14% reported using cannabis for medical purposes (Health Canada 2021), however, there are only about 300,000 registered patients through the official medical program.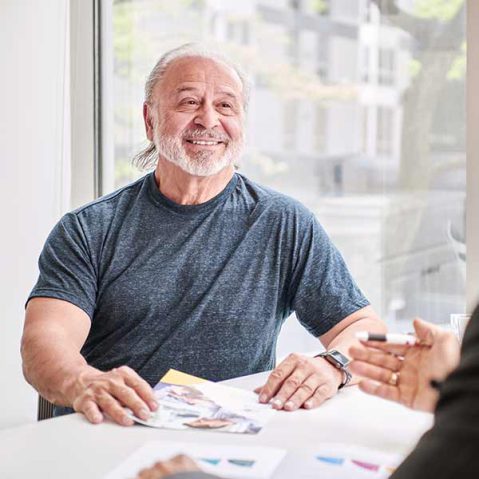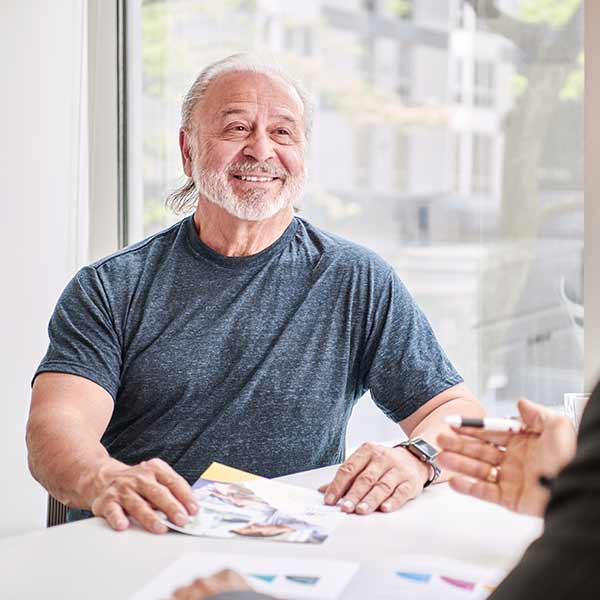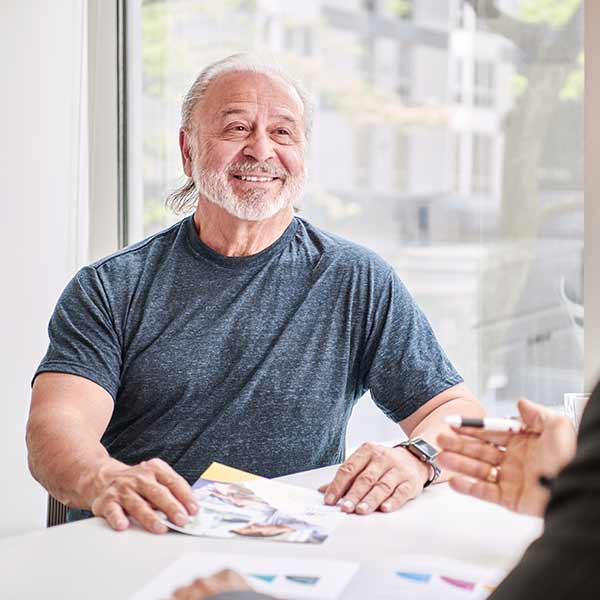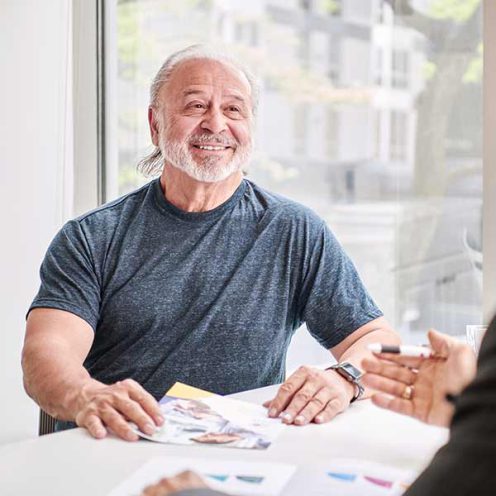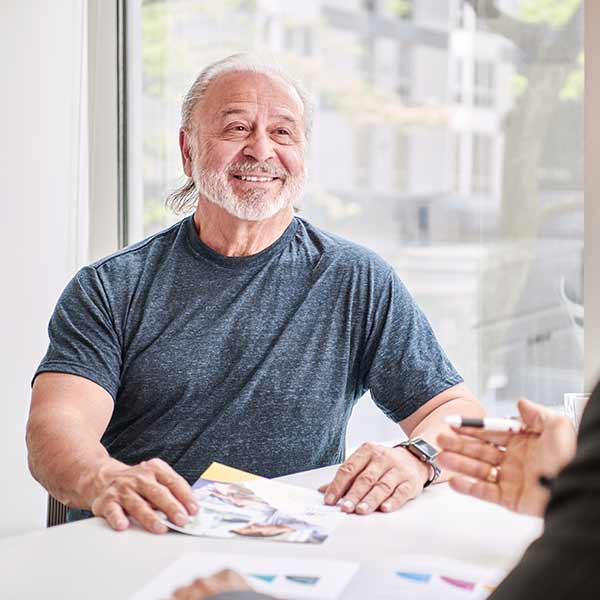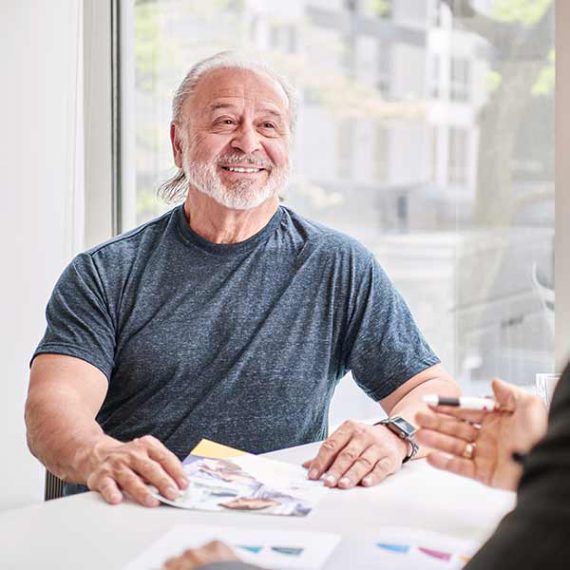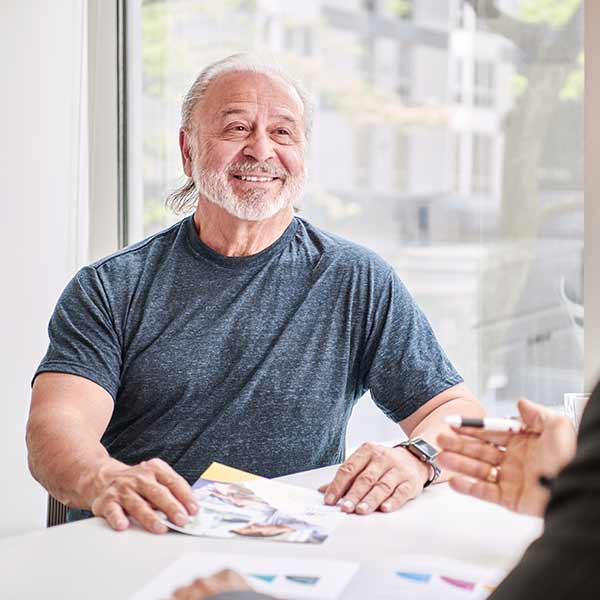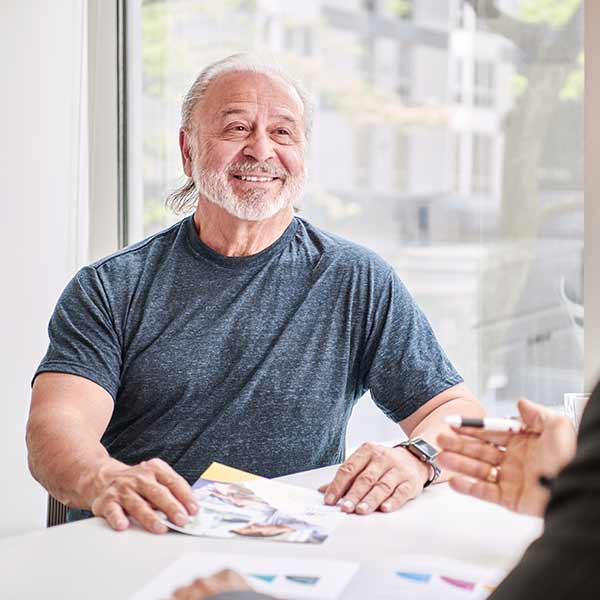 This year our theme is dedicated to the intersection of medical and non-medical cannabis, and the impacts, intended or not, that public health measures have on Quebec residents who use cannabis for therapeutic purposes.
Our forum will facilitate engagement between participants and speakers who make up many different sectors of public health, the healthcare community and the cannabis industry.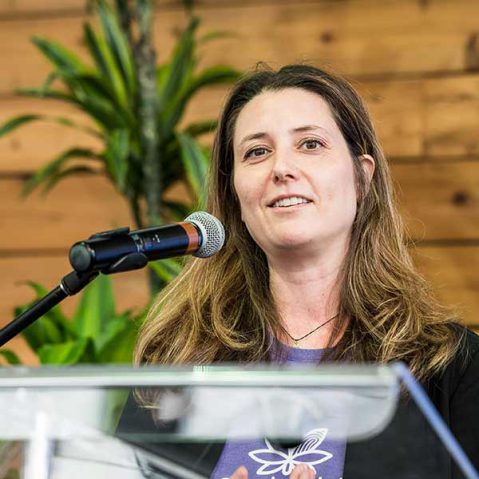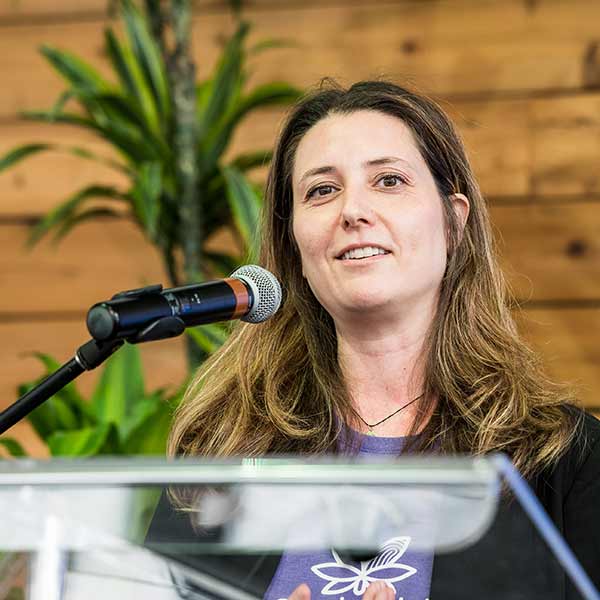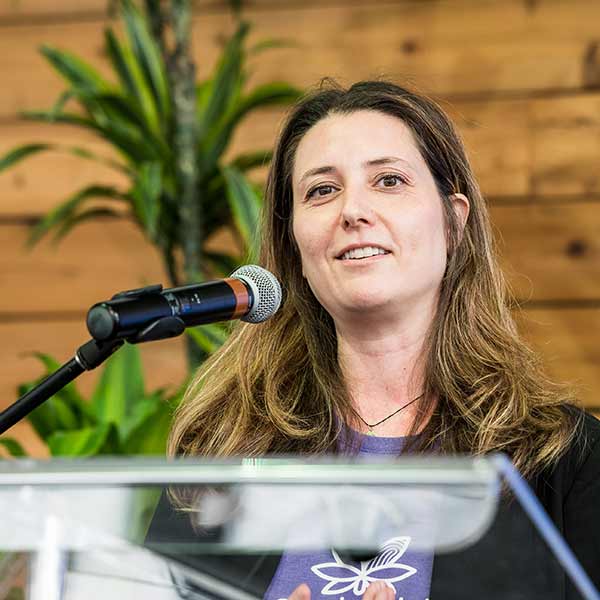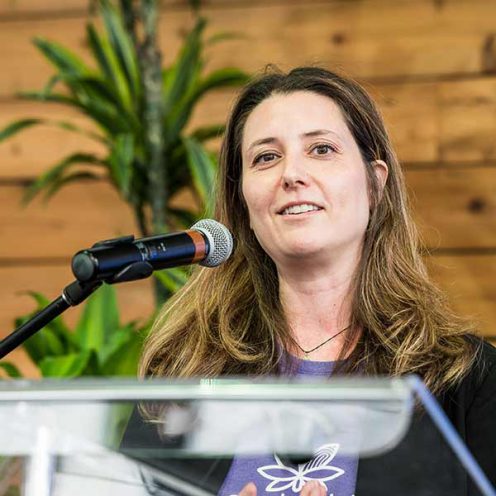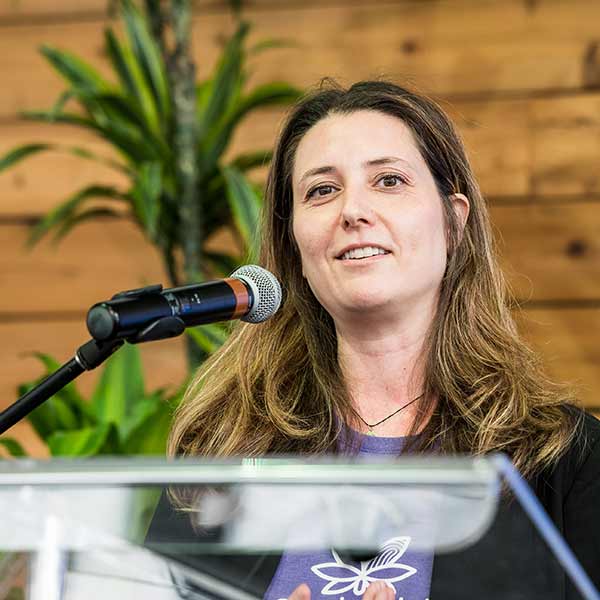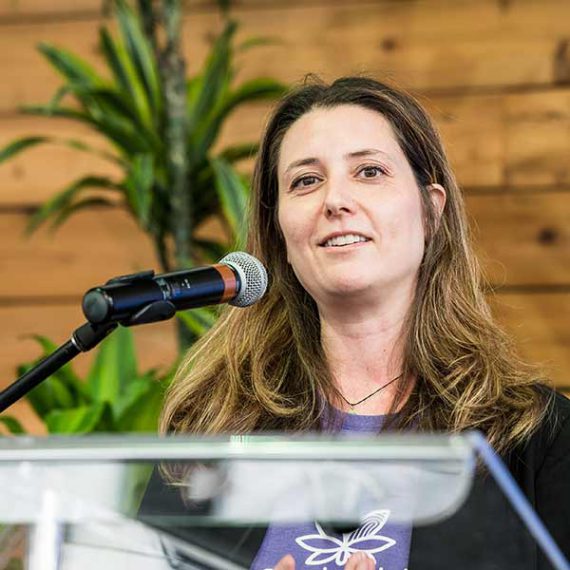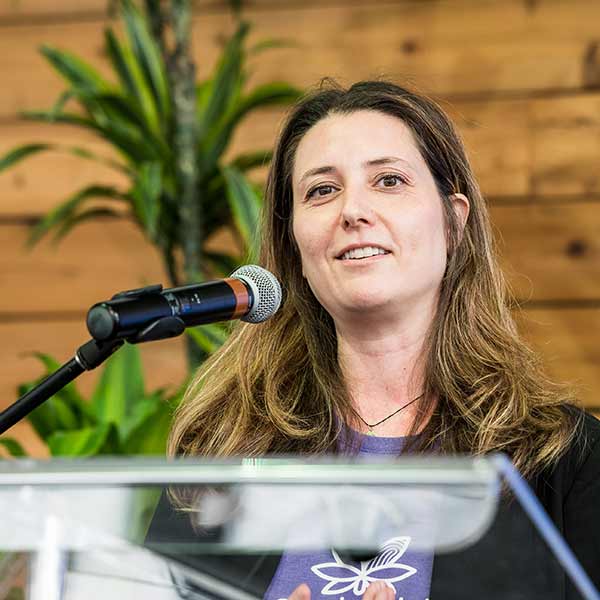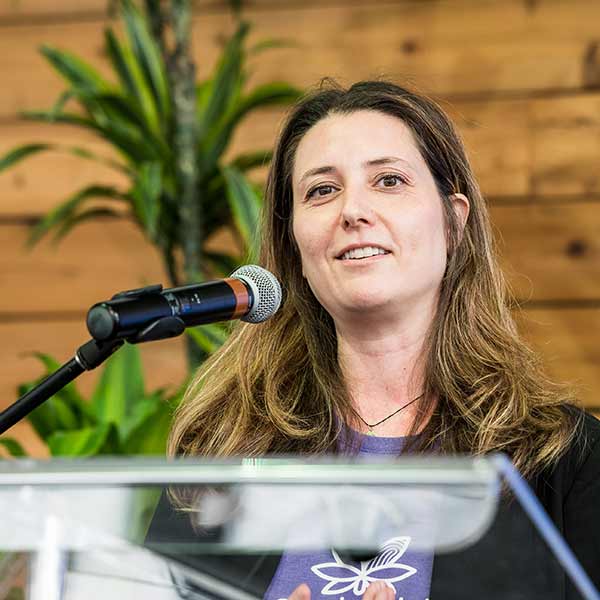 Overview
The day will highlight the public health actions that support patient care and the safe use of cannabis,  those that create barriers, and how, as a province we can move forward.
This is all-day event includes refreshments and lunch.
Join us at the Quebec Cannabis Forum, an opportunity to demonstrate your leadership and commitment to advancing knowledge and creating policies that benefit the very people they are intended to support: patients and health care professionals.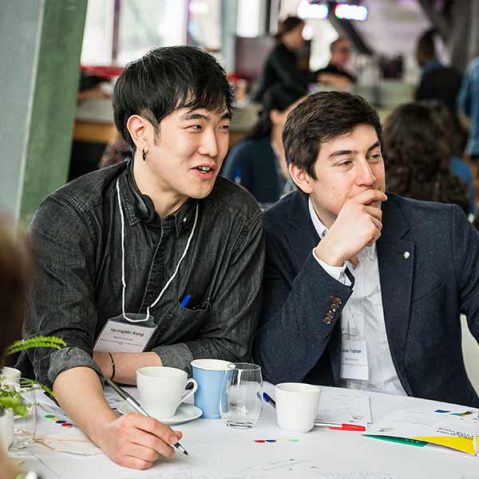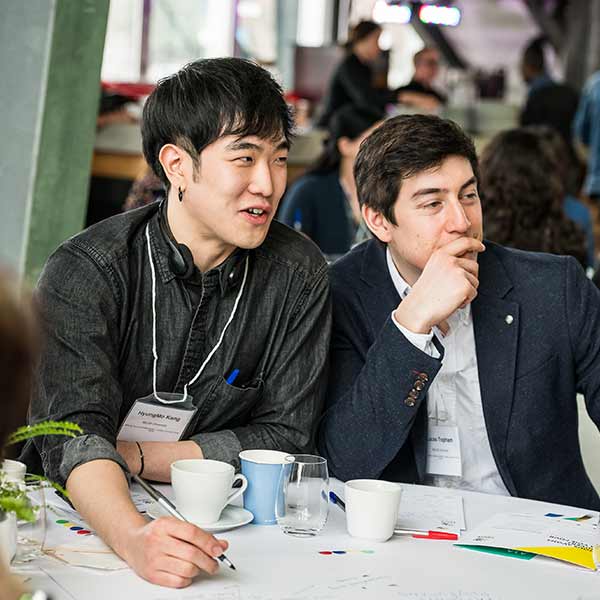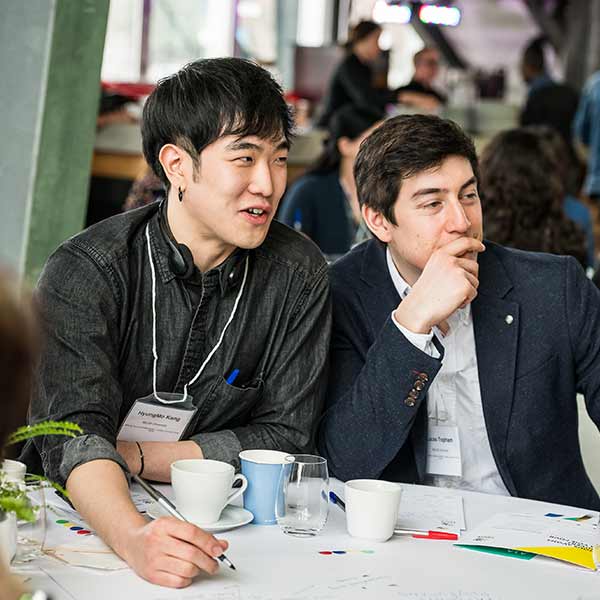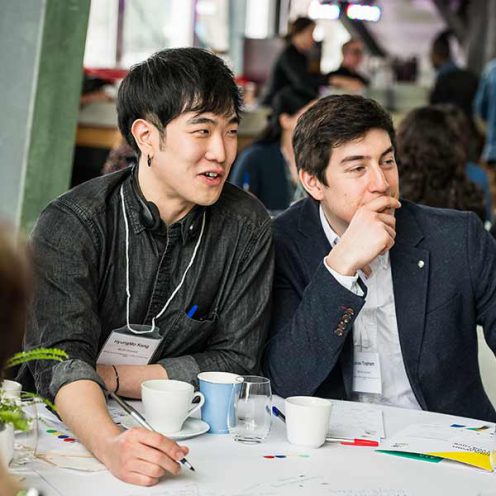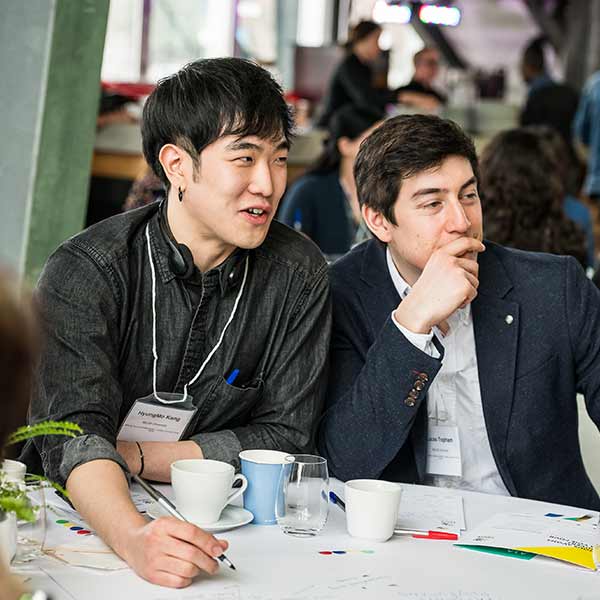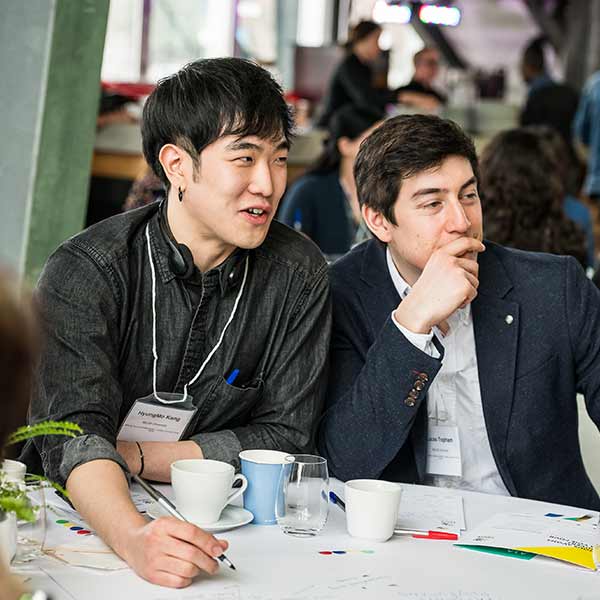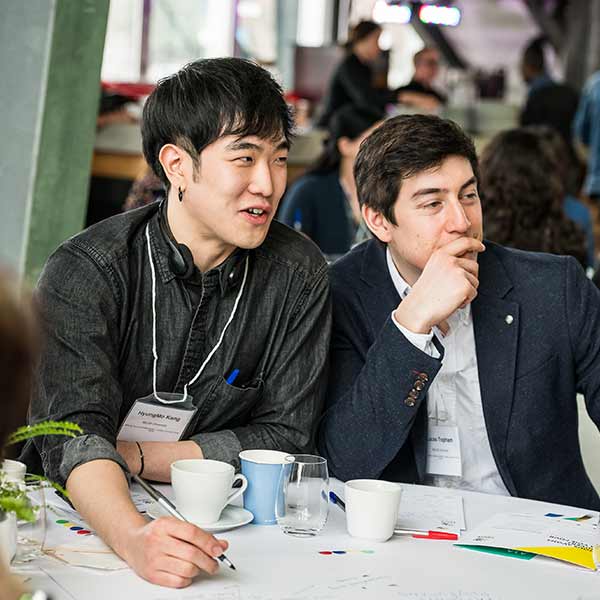 Our Speakers
ANDRÉE CHARBONNEAU, RN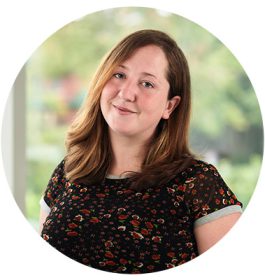 Education Program Manager and Master of Ceremony
As Education Program Manager at Santé Cannabis, Ms. Andrée Charbonneau oversees all of the educational activities, including the Santé Cannabis Prescriber Training Program, the internal and external education material, presentations to patients and healthcare professionals. Her frequent contribution to Santé Cannabis content and media presence has made her an ambassador of sorts.
Ms. Charbonneau is a registered nurse and has work experience in medical cannabis-related patient care and medical cannabis research combined with 9 years of clinical nursing experience, including a variety of specialties such as working at the CHUM's emergency unit, specialized in cardiology.
MARC MARTEL, PhD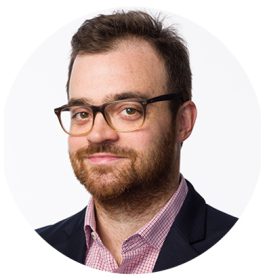 Keynote: Cannabis in the context of the opioid crisis
Assistant Professor in the Faculty of Dentistry and Department of Anesthesiology at McGill University
Marc Martel is Assistant Professor in the Faculty of Dentistry and Department of Anesthesiology at McGill University. He is also Director of Clinical Research at the Pain Management Unit of the McGill University Health Centre (MUHC). His research program primarily focuses on the biopsychosocial determinants of prescription opioid misuse and addiction among patients with chronic pain. Mr Martel is also interested in the factors associated with cannabis use and cannabis use problems in this patient population.
DR. ALAIN WATIER, MD, LMCC, FRCP (C)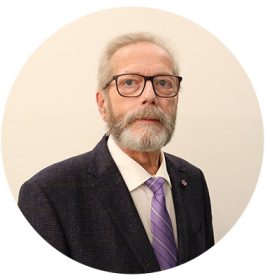 Keynote: Evolution of cannabis and necessary changes
Panel: Impacts of cannabis self-medication on the population
Associate Medical Director and Practicing physician at Santé Cannabis
Dr. Alain Watier is a gastroenterologist with expertise in the use of medical cannabis to treat chronic pain. He founded the Pelvi-Perineology Clinic at the Sherbrooke University Health Center and is co-founder of Convergences PP. Dr.Watier authored several publications and participated in numerous clinical studies. He is a medical cannabis leader in the province of Quebec and regularly leads training programs for physicians and pharmacists on the therapeutic uses of cannabis through lectures, webinars, CMEs and preceptorships.
LUCILE RAPIN, PhD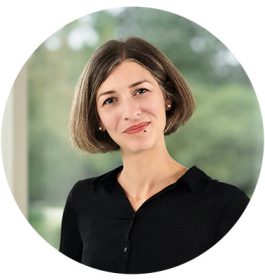 Keynote: Medical Cannabis Access Survey
Clinical Project Manager at Santé Cannabis
Lucile Rapin leads the ground-breaking research that is a driving force behind the future of medical cannabis. With the goal of transforming patient care through innovative research She manages the observational and investigational studies ongoing at Santé Cannabis with ethics and precision. With her extensive research experience and a focus on quality assurance and exceptional execution, she oversees and develops clinical studies, data collection, protocols, reports and monitoring processes. She oversees and analyzes the one-of-a-kind Santé Cannabis patient database and writes scientific papers on medical cannabis impacts supported by Real World Data.
DR. VIVIANE HODUC, MD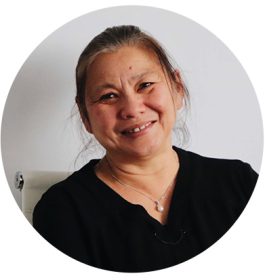 Keynote: Access to medical cannabis via telemedicine
Family physician
As a practicing physician at Santé Cannabis, Dr. Viviane Hoduc is an expert in the medical cannabis field and has assessed and followed hundreds of medical cannabis patients. She is a family physician who completed her medical training at the University of Montreal and did her residency in family medicine at the University of Sherbrooke (CHUS). She also has trained in palliative care at the Maison Michel-Sarrazin. Dr. Hoduc joined the Santé Cannabis team to deepen her knowledge of medical cannabis in order to advance the scientific and medical knowledge of cannabinoids. A true pioneer in her field and a renowned lecturer, she is committed debunk myths and support patients and caregivers to overcome stigma they may face.
ANDRÉE NÉRON, BPharm DPH FOP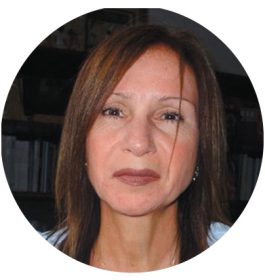 Panel: Pharmacist at the service of the patient: When medical cannabis enters the pharmacological profile
Ms. Andrée Néron, a hospital pharmacist for many years, now retired. Involved in various innovative projects, she was a member of several professional associations, including the Regroupement de pharmaciens experts en soins palliatifs and the Club des experts en douleur chronique.
Ms. Néron is the editor-in-chief, author and reviewer for all five editions of the Practical Guide to Palliative Care (Guide pratique de soins palliatifs). She is also the author of accredited training programs on pain and palliative care. She is the scientific reviewer for several accredited webinars for health professionals on the topics of pain, opioids, and cannabinoids.
Until recently, she was an active member of the Scientific and Monitoring Committee of the Quebec Cannabis Registry and participates in data analysis and knowledge transfer in the field.
MARIE-NOËL DUPONT, BPharm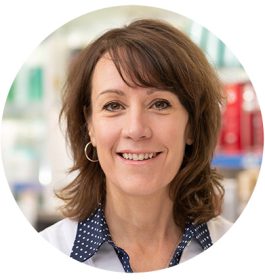 Panel: Pharmacist at the service of the patient: When medical cannabis enters the pharmacological profile
Pharmacist
Ms. Marie-Noël Dupont is a community pharmacist since 1998. Her need to shape a practice that was her own led her to become a pharmacist-owner.
She has been a teacher for the ATP training and clinical associate for the Faculty of Pharmacy of the Université de Montréal.
Her mission is to provide patients with the tools needed to manage their pharmacological treatment.
She completed a graduate microprogram in Pain Management and Evaluation at the Université de Sherbrooke in 2021.
PIERRE LECLERC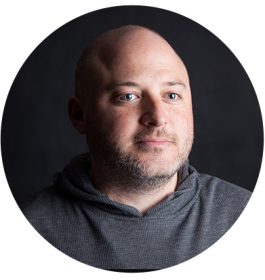 Workshop : Innovations in the cannabis industry
General Manager of AQIC
Mr. Pierre Leclerc has over twenty years of experience as entrepreneur and manager in forestry, lighting and artificial intelligence industries. He grasps the reality of entrepreneurs, and thanks to a rich experience in provincial politics, make him a high-level strategic advisor. Pierre has notably served as Chief of Staff for the Government of Quebec where he actively worked on Quebec's first cannabis legislation.
CLAUDE LATULIPPE, IPS-PL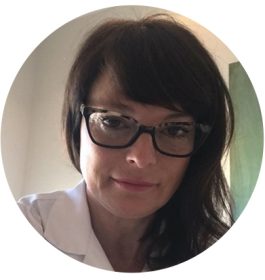 Panel: Education, Research and Program Priorities
Specialized Nurse Practitioner
Ms. Claude Latulippe is a Specialized Nurse Practitioner at Dialogue, and holds dual licenses in Quebec and Ontario. In 2018 she was given as mandate to develop telemedicine healthcare services in Canada. She possesses over 20 years of clinical nursing experience with a diverse clientele in both private and public sectors. She obtained a Master's degree in Advanced Nursing Practice from Laurentian University in Ontario and is a clinical preceptor and lecturer for advanced nursing students at the Universities of Toronto and Ottawa, as well as at the Université du Québec en Outaouais. As co-investigator for the Quebec Cannabis Registry in 2016, she has developed clinical expertise regarding the safe use of medical cannabis. She has lectured extensively on the subject and has been invited to speak as a clinical expert in several forums.
JEFF MALIANTOVITCH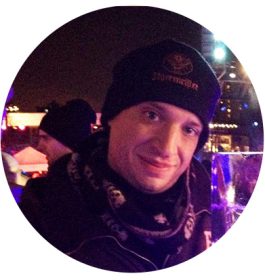 Panel: Education, Research and Program Priorities
Patient
Jeff Maliantovitch has been living with ankylosing spondylitis for 46 years now, after being diagnosed with juvenile rheumatoid arthritis at a young age. Mr. Maliantovitch coped with his disease without any issues until his twenties, when pain in his hands, feet and back began. When he tried cannabis, he noticed a noticeable decrease in his pain and back strain. Years later, he started to use cannabis daily to relieve his pain. Without any medical help and the reality of stigma surrounding cannabis, he self-medicated. It was last year, when he was diagnosed with ankylosing spondylitis, that he began the process to obtain a medical cannabis prescription and the much needed follow-up he had longed for in the past. Following a medical cannabis treatment has had an impact on his pain, and also on his state of mind, his sleep and his daily activities, allowing him to regain some normalcy.
REBECCA FOGEL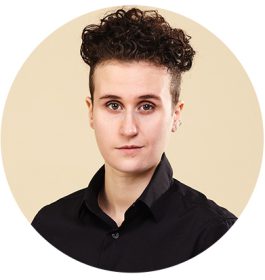 Patient testimonial
Medical Office Assistant, Patient Care Coordinator and Medical Cannabis Patient
Ms. Rebecca Fogel lives with Crohn's disease since 2010. After her diagnosis, and many hospitalizations due to her disease, she faced a long struggle with a dependency to opioids given as a medical treatment. After consulting a new doctor at the hospital in 2014, who realized that she needed another treatment option to reduce her opioid intake, she began a cannabinoid-based treatment. Her medical cannabis treatment has helped her reduce the use of opioids and better manage her pain and symptoms. Ms. Fogel works at Santé Cannabis since 2017, and she has also worked within the medical cannabis industry. She has witnessed hundreds of medical cannabis patients coming to the clinic, and believes that there is a clear benefit from personalized treatment plans and close medical follow-up. A strong supporter of research, education, and fighting stigma, Ms. Fogel is an outspoken advocate for medical cannabis patients.
ARSÈNE ZONGO, PHARMD, PhD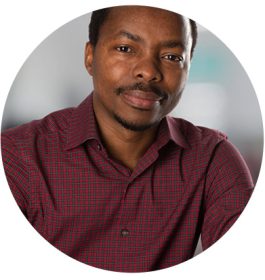 Keynote: Self-medication with cannabis among adults with legal access to cannabis
Panel: Impacts of cannabis self-medication on the population
Assistant Professor at the Faculty of Phamacy of Université Laval and researcher at the Centre de recherche du CHU de Québec
Dr. Arsène Zongo is Assistant Professor at the Faculty of Pharmacy of Université Laval and a researcher at the Centre de recherche du CHU de Québec. After completing his Pharm.D. at the University of Ouagadougou in Burkina Faso, Dr. Zongo first worked as a pharmacist for the Agence française de recherche sur le SIDA on AIDS (ANRS) in Burkina Faso to evaluate the efficacy and safety of treatments aimed at preventing mother-to-child transmission of HIV. He then completed a master's degree and a PhD in pharmacoepidemiology at Université Laval , and then worked as a researcher at the Centre de recherche du CHU de Québec. Dr. Zongo also completed a postdoctoral training at the University of Alberta, working on a variety of issues including the evaluation of the effectiveness of the Alberta Health Comprehensive Annual Care Plan, and the safety and effectiveness of anti-diabetic treatments and medical cannabis. He was a Senior Epidemiologist at Health Canada, responsible for assisting in the identification of research questions referred by Health Canada to the Canadian Drug Safety and Effectiveness Research Network, evaluating research protocols and research results provided by researchers to Health Canada.
His research interests focus on the evaluation of the use and effects of treatments in real-world evidence. More specifically, he is interested in the optimal use of treatments for chronic diseases such as diabetes, the safety and efficacy of recently marketed anti-diabetic drugs, and the safety and efficacy of medical cannabis. He uses advanced epidemiological and statistical methods to study these research questions on large cohorts of patients, most often using administrative health data. His research is conducted in collaboration with researchers at the Universities of Alberta, Waterloo and Toronto.
DR. LYNE DESAUTELS, MD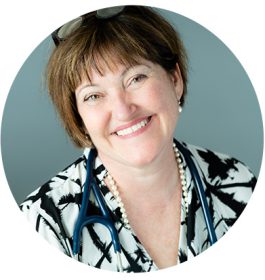 Keynote: Women's health and cannabis
Panel: Education, Research, and Program Priorities
Founder and Medical Director of CMIE
Dr. Lyne Desautels, MD, family physician practicing for over 25 years. She founded CMIE in 2012, which now has five private medical clinics. The functional medicine method, her previous background in microbiology and graduate studies in cancer research (molecular genetics) have allowed her to develop a practice based on LIVING LAB or HUMAN LAB principles.
She advocates whole-body health and integrative medicine approaches, working in collaboration with various healthcare professionals to personalize her treatment plans and meet the needs of her patients. This approach has allowed her to develop areas of expertise in bioidentical hormone therapy, longevity and precision medicine, medical cannabis and Lyme disease. She has written several articles on various health topics. A recognized speaker, her favorite topics are hormone therapy and medical cannabis as well as everything related to preventive medicine.
MARIE-ÈVE MAISONNEUVE, INF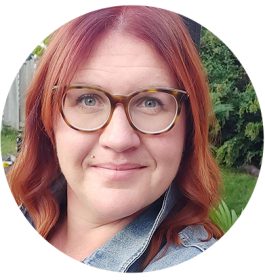 Panel: Pharmacist at the service of the patient: When medical cannabis enters the pharmacological profile
Infirmière
Ms. Maisonneuve has been a nurse for 19 years, including 13 years in emergency care and 4 years as a medical cannabis research nurse at Santé Cannabis. Always on the lookout for new challenges and new projects, she is currently working in the recovery room of an orthopaedic clinic. Her practice has always been with a diverse clientele in both the private and public sectors. Educating patients and various healthcare professionals is a passion she discovered during her role as a clinical preceptor and research nurse at Santé Cannabis. She provided training to OIIQ members at the 2019 Medical Cannabis Congress and has built various educational tools and initiatives.
SYLVIE BEAUDOIN,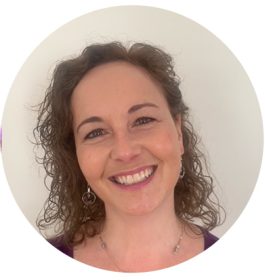 Panel: Impacts of cannabis self-medication on the population
Patient
Sylvie Beaudoin, teacher by training, has lived with chronic pain since her adolescence. She is a Patient Partner for the Laboratoire en épidémiologie de la douleur chronique at UQAT. Ms. Beaudoin also facilitates support groups for the Quebec Chronic Pain Association. In 2019, she was disconcerted when her family doctor suggested that she purchase cannabis for therapeutic purposes at the SQDC to relieve her pain, without giving her any other medical information.
Past Events
Our Forum Series was developed in collaboration with Daphnée Elisma, Medical Cannabis Patient Advocate.
For the past 4 years we've been hosting events that bring people together to tackle the important issues facing medical cannabis.
We've explored legalization, research, education and more.
Join us this year for a new perspective on medical cannabis in 2022.

OUR PARTNERS
Supporting our community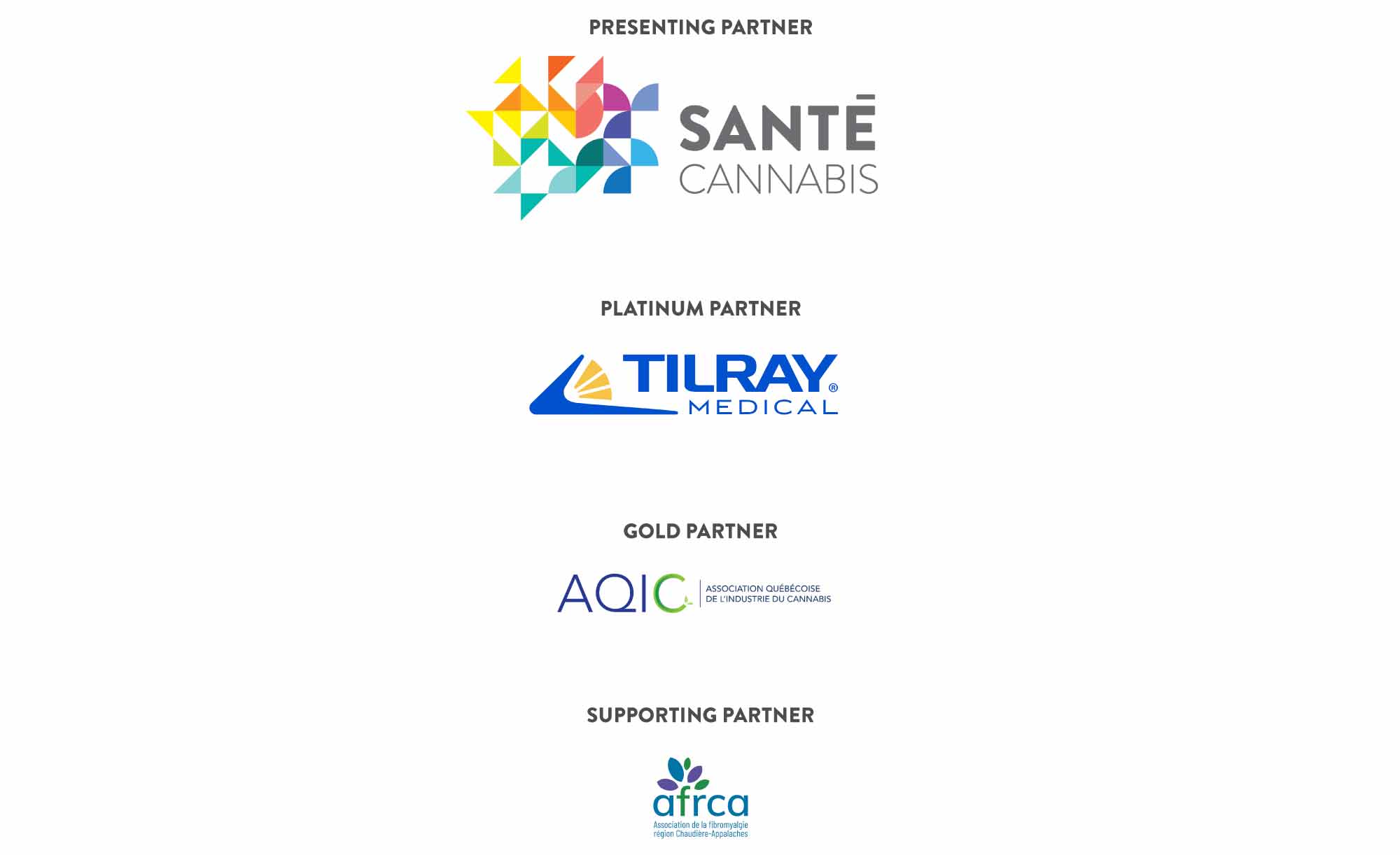 Partnering at the Quebec Cannabis Forum provides your organization a unique opportunity to demonstrate your leadership in cannabis across the province of Quebec, with diverse stakeholders including leading physicians, healthcare professionals, researchers, government representatives and policy makers.
ABOUT SANTÉ CANNABIS
Who are we?
Santé Cannabis is a Canadian and global leader in medical cannabis and serves as a Centre of Excellence in clinical practice, research, training, and education. Since 2014, we have established its exemplary reputation by providing the highest level of patient care and integration with the medical community to bring credibility to cannabis-based medicines.
What is our part in the Forum and the industry?
Launched in 2018 and continuing as a leading annual event that delivers dynamic content focused on the priorities in medical cannabis to transform patient care. We aim to share the expertise of our multidisciplinary team of innovators, healthcare professionals, researchers, and support personnel through collaborative networks.