MEDICAL CANNABIS & PHARMACEUTICAL CANNABINOIDS
CLINICAL TRIALS
Randomized Clinical Trials
Randomized Controlled Trials (RCTs) are the gold-standard for research studies and are desperately needed to investigate novel cannabinoid-based medicines. Santé Cannabis has been running RCTs on cannabinoid-based medicines (CBM) since 2017 as Canada's first Contract Research Organization dedicated to medical cannabis.
With our experience and expertise in the field of cannabinoid-based medicine research services, we support clients and study sponsors to make critical decisions in product development, clinical research program and study design to move them forward toward company objectives.
As a clinical trial site, Santé Cannabis has executed small and large-scale studies and has led recruitment for large registries by enrolling thousands of patients. Santé Cannabis is uniquely positioned for clinical trial recruitment as the leading medical cannabis clinic in Quebec, servicing more than 10,000 patients across a network of 5,000 referring physicians and nurse practitioners.
For more information about our available clinical research services, please see our research services page.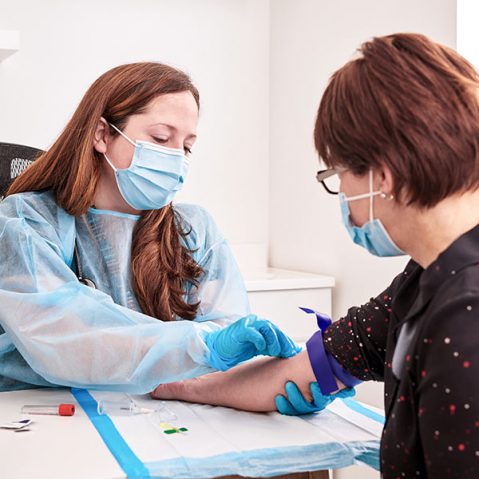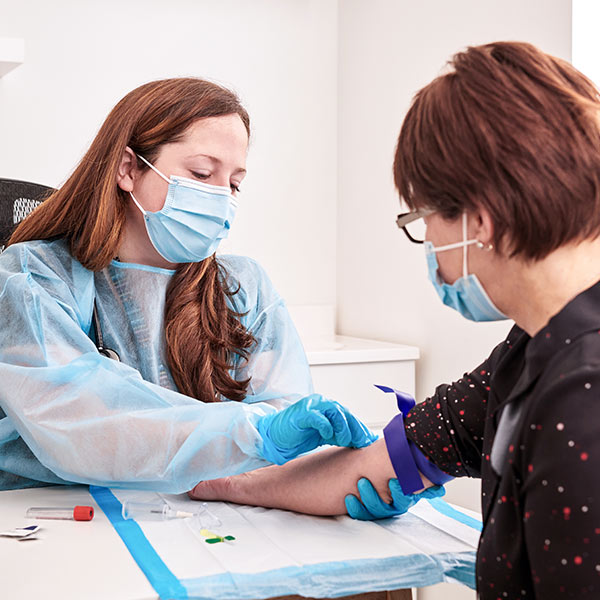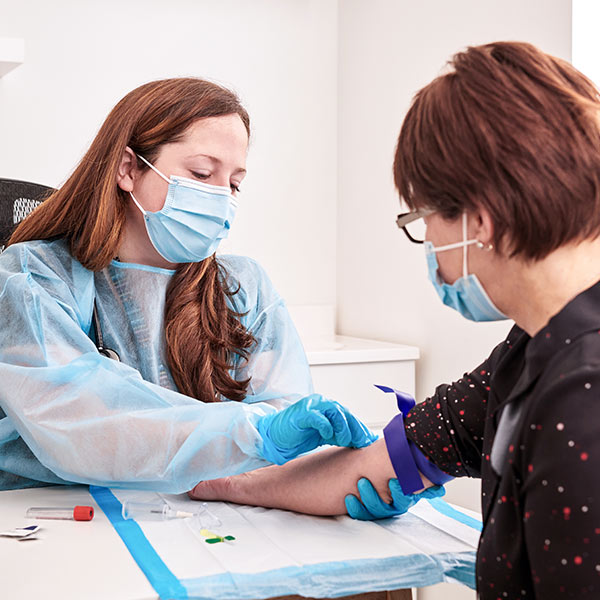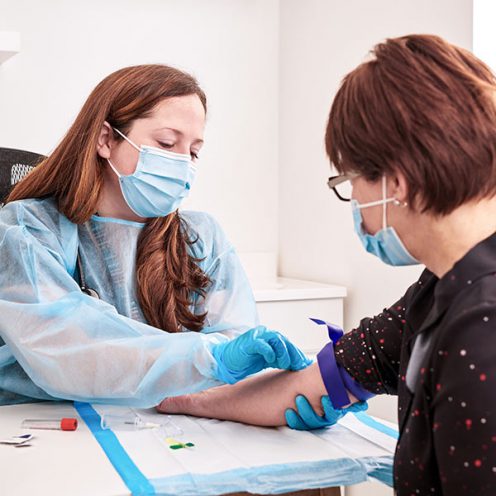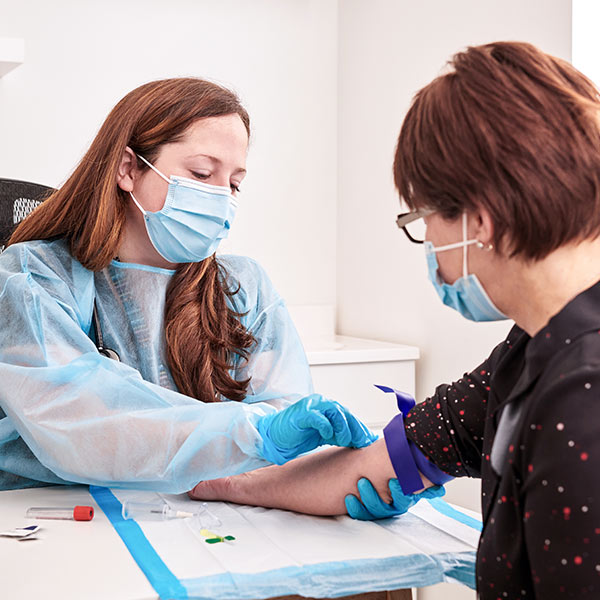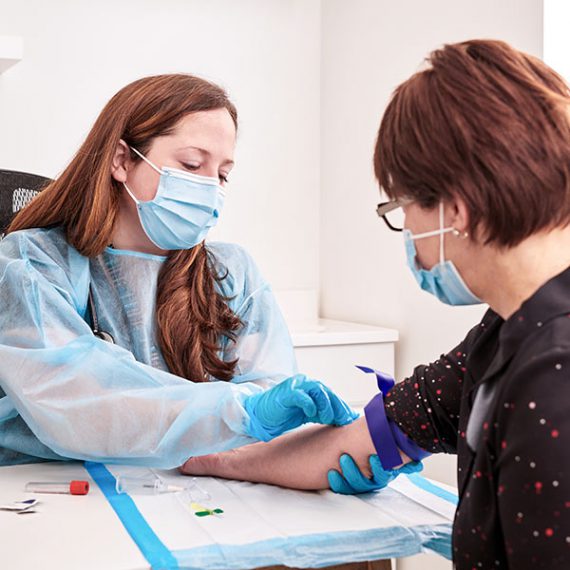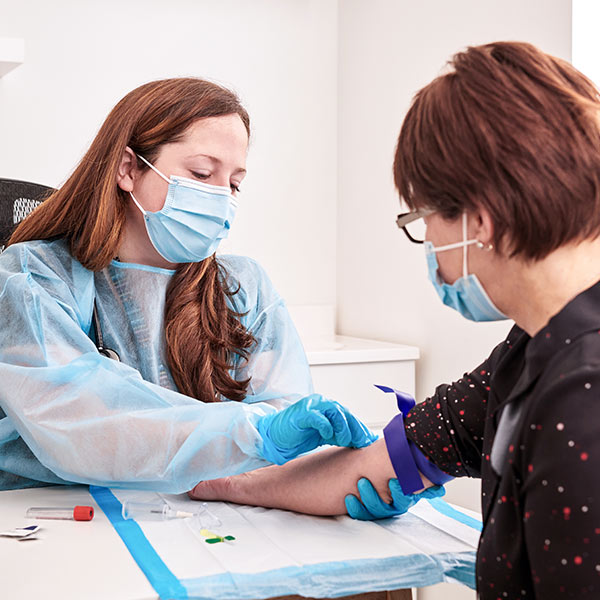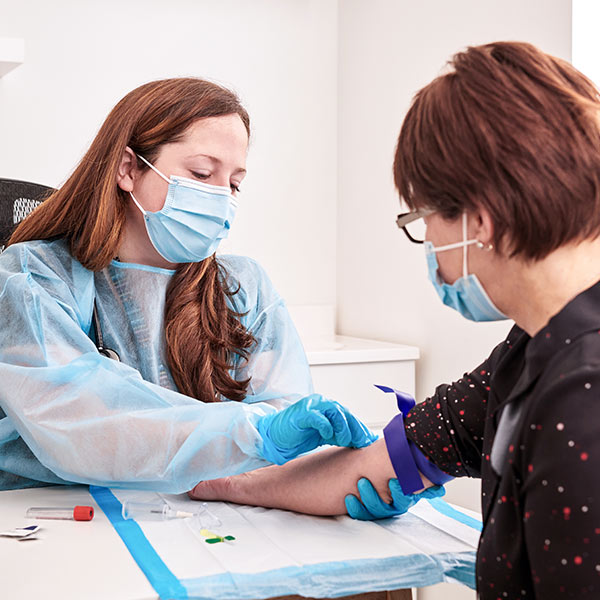 REAL-WORLD DATA
A prospective observational protocol within our model of care
Real-World Data (RWD) has emerged as an important field of research in recent years, gaining attention as a complement to RCTs. While RWD is more accessible and efficient compared to RCTs, Real World Evidence is not a substitute for the evidence that can be gained by completing high-quality RCTs.
At Santé Cannabis clinics, all adult patients have the opportunity to participate in our RWD protocol, where data is collected within our model of care to inform clinical practice and future clinical research programs, thus contributing to the development of cannabinoid-based medicines.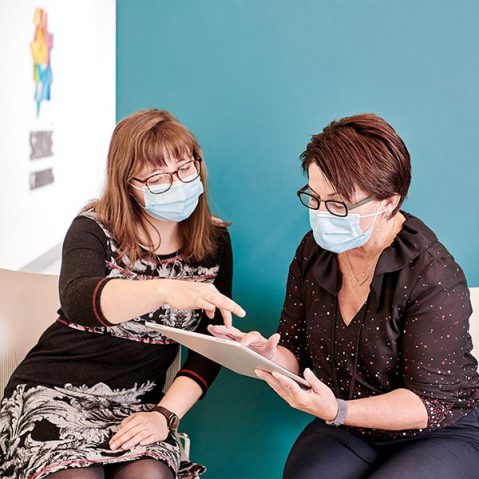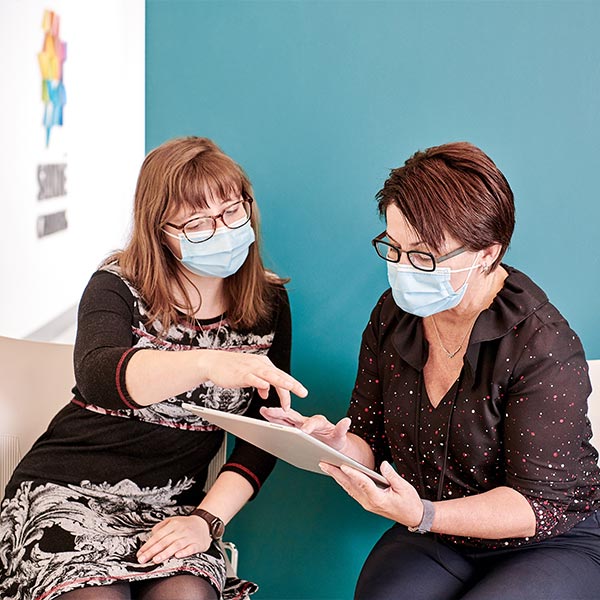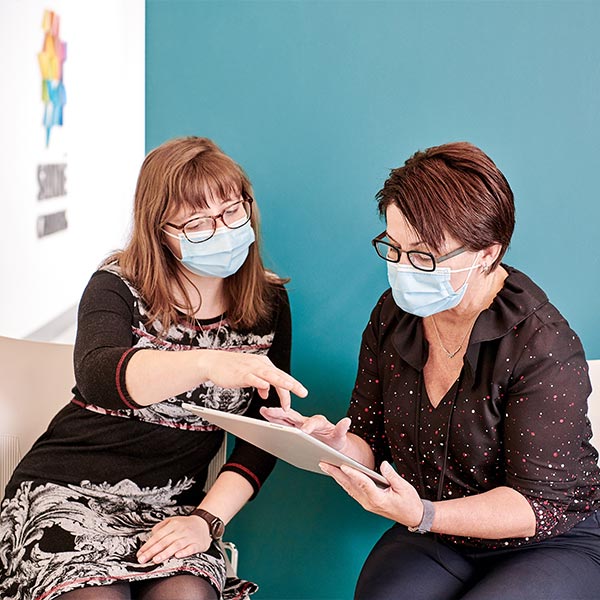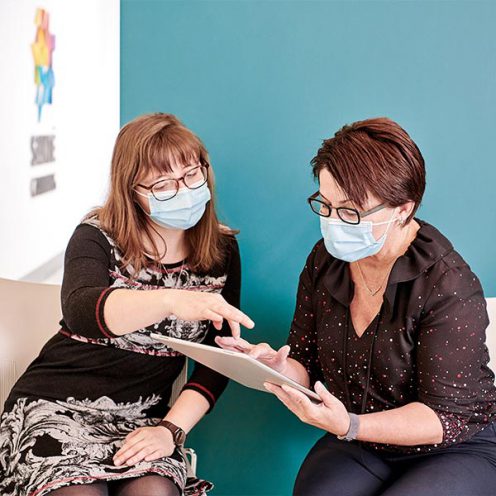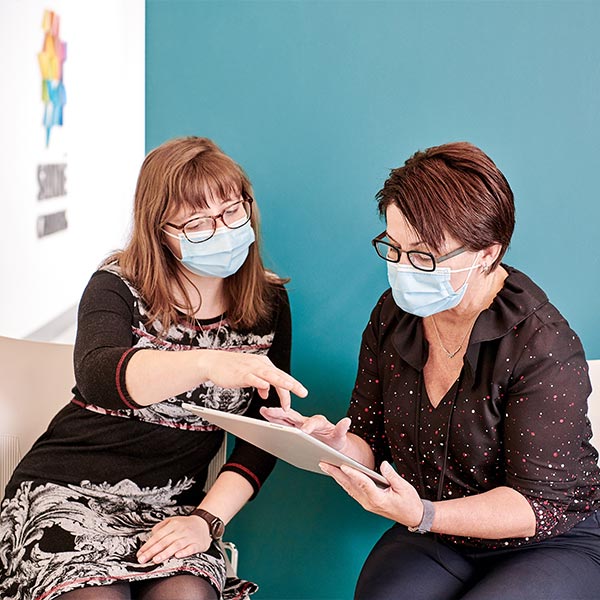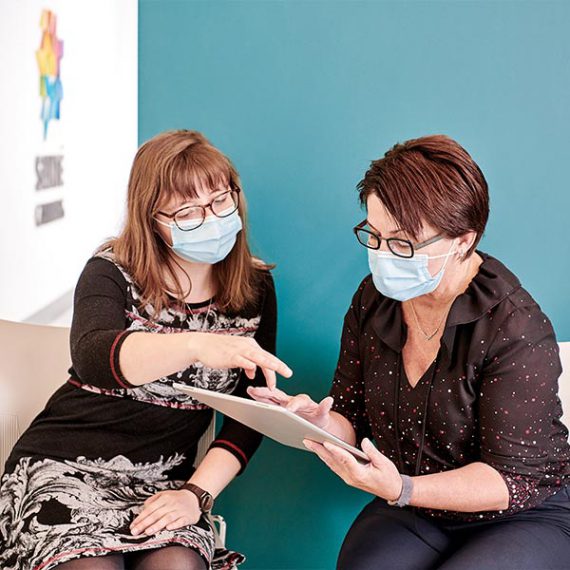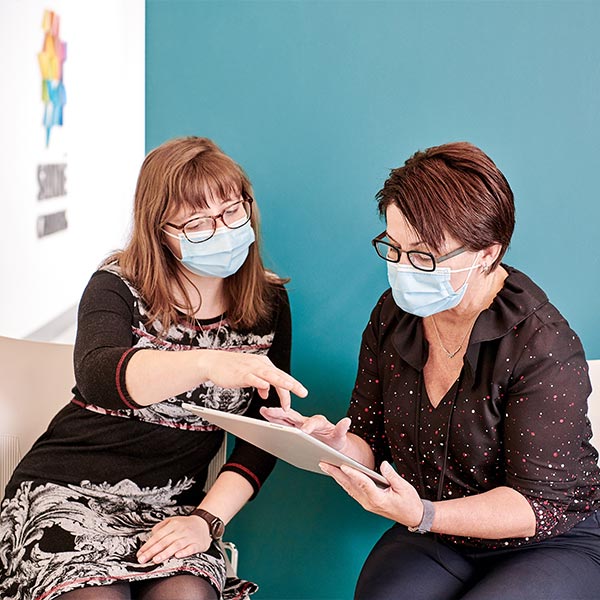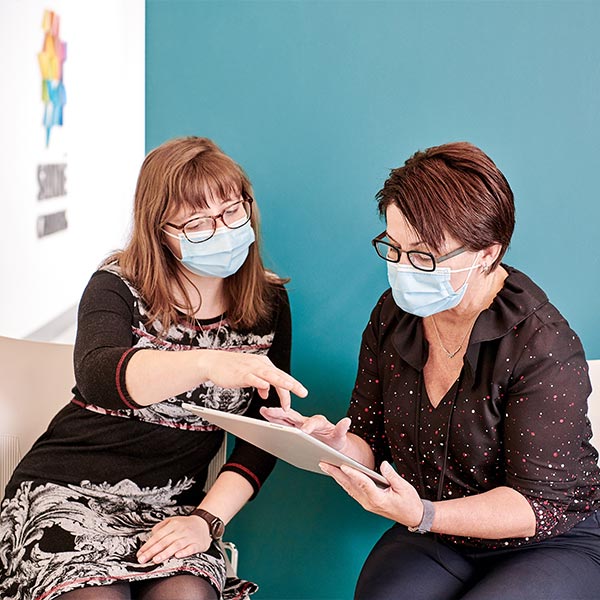 why real world data?
Results from observational studies in controlled clinical settings can reveal critical insights and may be more reflective of actual clinical practice compared to RCTs. Our innovative RWD program offers valuable information on adverse effects and therapeutic benefits of medical cannabis products and cannabinoid-based medications. High-quality RWD is key to guide product development, design clinical research programs and even identify market opportunities across patient and clinician needs.
The right clinical research partner is key to maximizing the potential of RWD, in order to leverage results to develop innovative commercial cannabis products or to continue drug development via RCTs.
Specific indications and symptoms that we study in our Real-World Data protocol
Chronic pain, both cancer and non-cancer related
Post-traumatic stress disorder (PTSD)
Anxiety-related disorders
Stress related to chronic illness
Chemotherapy-induced nausea and vomiting
Other conditions resistant to conventional medications
Unlike many registries, our protocol includes targeted validated questionnaires to assess these indications based on patients' primary symptom or reason for referral.
Our protocol has evolved over our seven years of clinical and research experience, and includes the following data within our comprehensive model of care. All data is collected by trained research nurses and verified by our clinic physicians.
The study protocol is approved by the McGill University Research Ethics Board and is fully operational at all four Santé Cannabis sites for both virtual and in-person visits.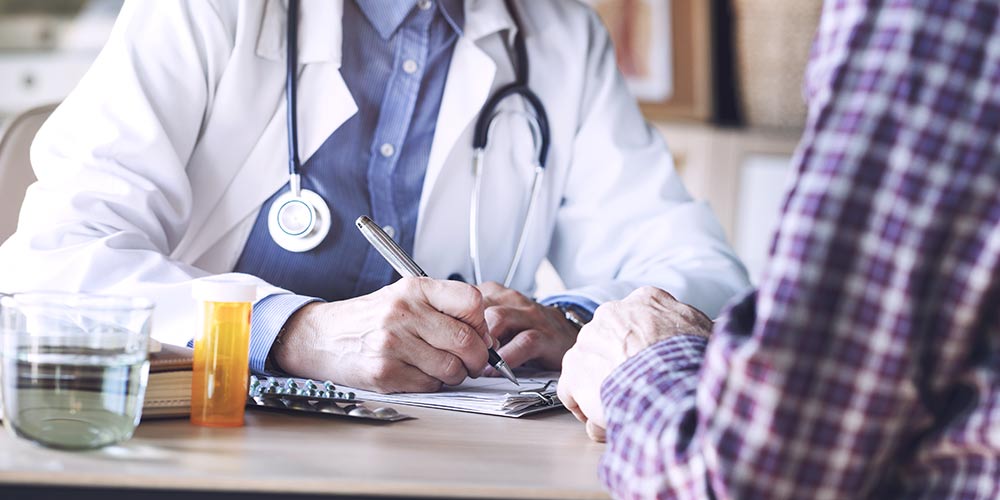 Clinical data we collect for each indication
Patient demographics and lifestyle habits
Complete and detailed medical history, pathologies, symptoms, and treatment goals
Presence and severity of risk factors for cannabinoid-based medicines
Previous cannabis experience and detailed account of current use
Overall symptom burden measurement
Medical cannabis treatments and cannabinoid-based medications
Health-Related Quality of Life (HRQoL) measurement
Clinical Assessment at each follow-up visit
All changes in health status, concomitant medications, medical cannabis products and cannabinoid-based medications, including specific cannabinoid formulations, method of administration, dosing initiation and adjustments
Outcome measures using validated tools
Safety assessment of Adverse Drug Effects (ADRs) and Serious Adverse Drug Effects (SADRs)
Treatment Satisfaction upon discontinuation
Data reporting is available for companies, organizations, institutions, research sponsors, among others.  Please contact us to discuss opportunities for research collaboration.
We're seeking partners and sponsors interested in researching innovative treatments.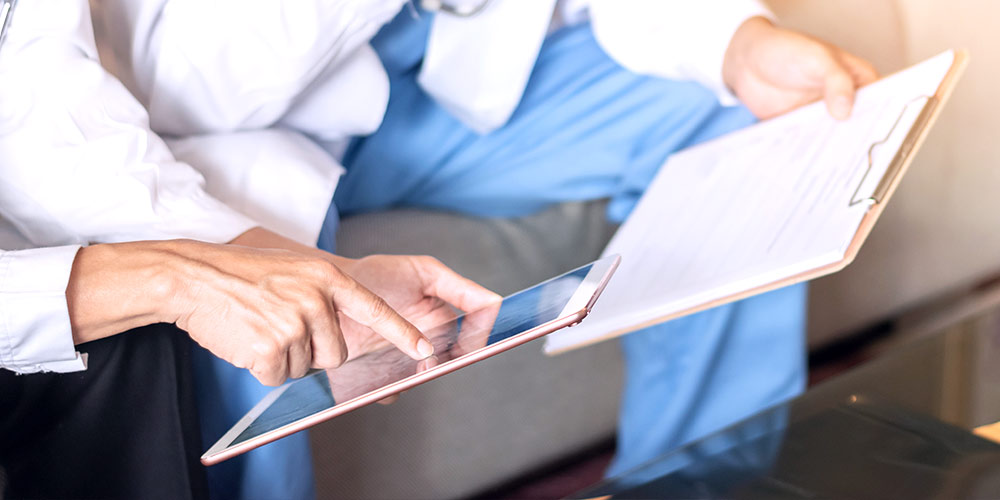 We have opportunities for customized prospective RWD studies and Randomized Controlled Trials in the following areas:
Specific Chronic Pain Disorders
Chronic pain is the primary reason for referral to Santé Cannabis and effective chronic pain management remains a critical need in the medical community. The therapeutic effects of CBM to alleviate refractory chronic pain (of various origins and mechanisms) still requires significant research advancements. Therefore, this is an area of potential development in both RCT and RWD investigation in the following conditions:
Fibromyalgia
Osteoarthritis
Rheumatoid Arthritis
Chemotherapy-Induced Neuropathic Pain
Painful diabetic neuropathy
Complex Regional Pain Syndrome
If you are interested in other chronic pain disorders not listed here, please contact us to discuss.
Opioid substitution – Clinical and research program
Prospective RWD study to assess the effectiveness of a clinical treatment program of controlled tapering of opioids and other medications in relation to CBM treatment.
Gastrointestinal disorders
Investigation of safety and effectiveness of CBM as an adjunct therapy for symptom management in patients with gastrointestinal disorders including Irritable Bowel Syndrome, Crohn's disease and Ulcerative Colitis
Opioid substitution – Clinical and research program
Prospective observational study to assess the effectiveness of a clinical treatment program of controlled titration of opioids and other medications
Anxiety disorders
Prospective RWD study of the effectiveness of CBM to treat anxiety using validated diagnostic tools to confirm diagnosis of enrolled patients. Evaluation of effectiveness using standardized treatment protocols and validated questionnaires, as well as safety and change in concomitant medication.
Treatment of symptoms of Dementia and Alzheimer's disease
Randomized Controlled Trial or Prospective RWD study to assess of the safety and effectiveness of low-dose THC and CBD-rich treatments on the symptoms of patients living with dementia or Alzheimer's disease.
Medical Cannabis within a Comprehensive Wellness Program
RWD study of the effectiveness of medical cannabis products when combined with health promotion initiatives to improve wellbeing and manage stress, including:
Activity level
Nutritional coaching
Mindfulness training
To discuss any other unique research question, program or product development idea, use the contact form below to book a meeting.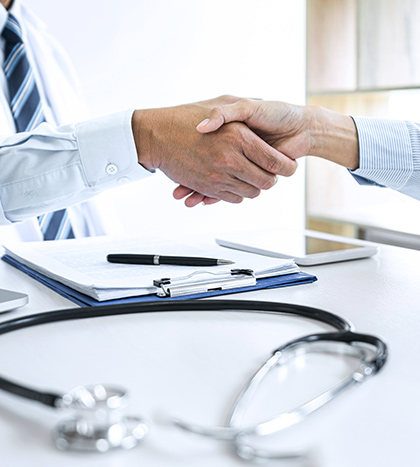 To discuss any unique research question, program or product development idea, contact us to book a meeting