OPPORTUNITIES FOR QUEBEC PHYSICIANS
FLEXIBLE PART-TIME POSITIONS FOR PHYSICIANS

 
Learn about medical cannabis in a supported environment
Bring your expertise and compassion to support patients in need
Join a world-leading team of clinicians and researchers 
OPPORTUNITIES FOR EXCITING WORK
OUR CLINICAL SUPPORT AND OPPORTUNITIES
•  RAMQ insured services, patients pay no fees at Santé Cannabis 
•  Flexible schedule determined by your availability 
•  Modern, recently renovated clinics 
•  Virtual and in-person  appointments 
•  Patient consultations via referral from the medical community 
•  Dedicated nursing and clinic team supports patient care between clinic visits 
•  Well-developed clinical protocols 
•  Opportunities to participate in research 
•  Administrative support, including support for patient reports, insurance forms, CNESST documentation and  RAMQ billing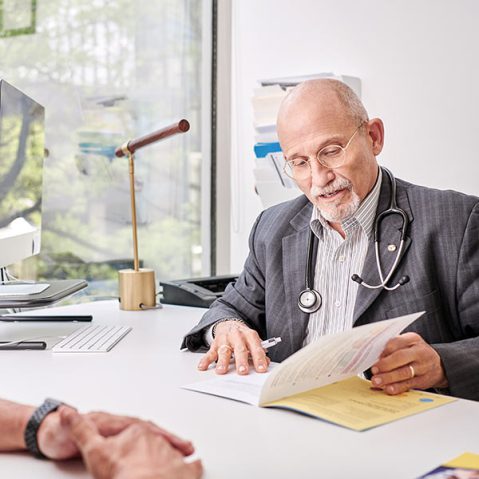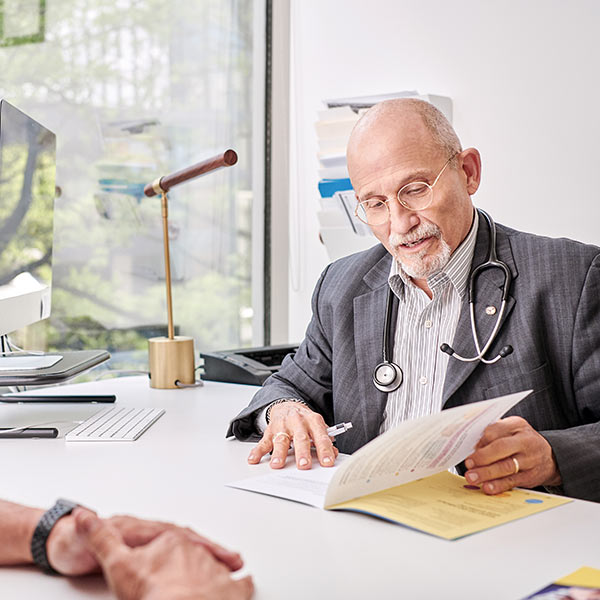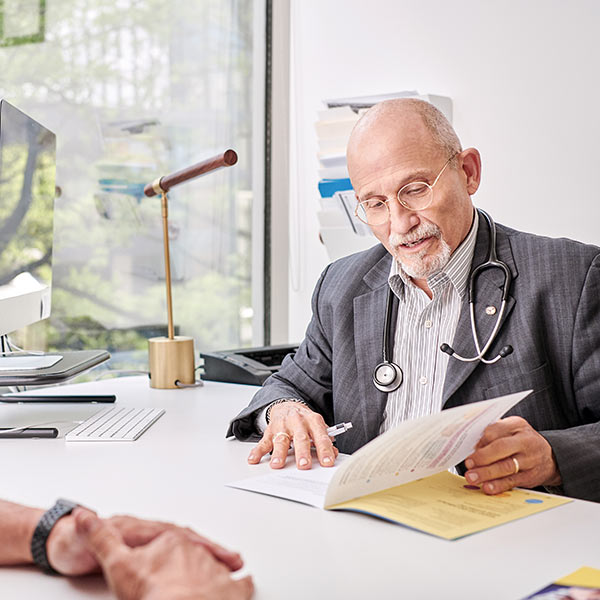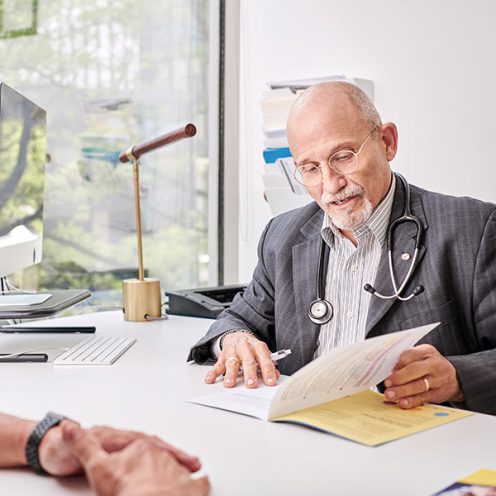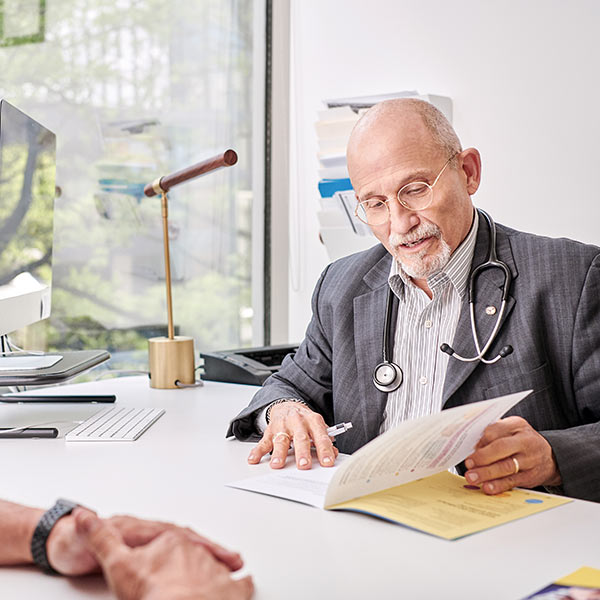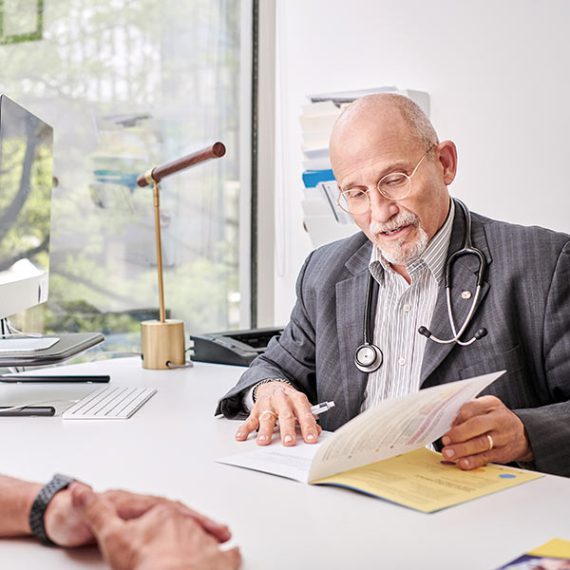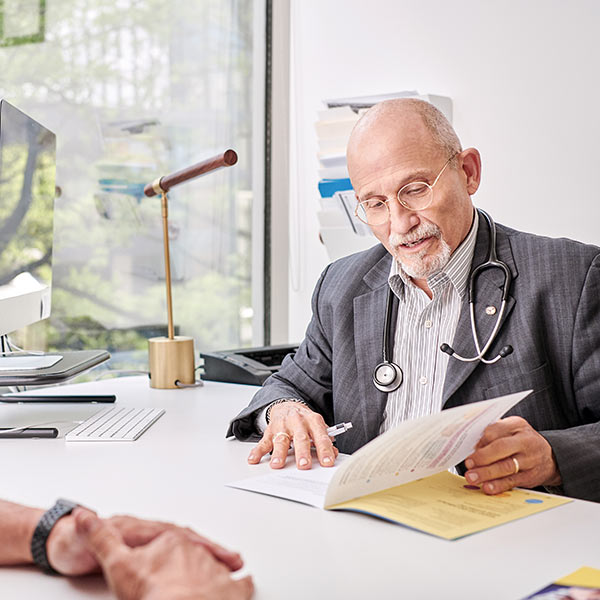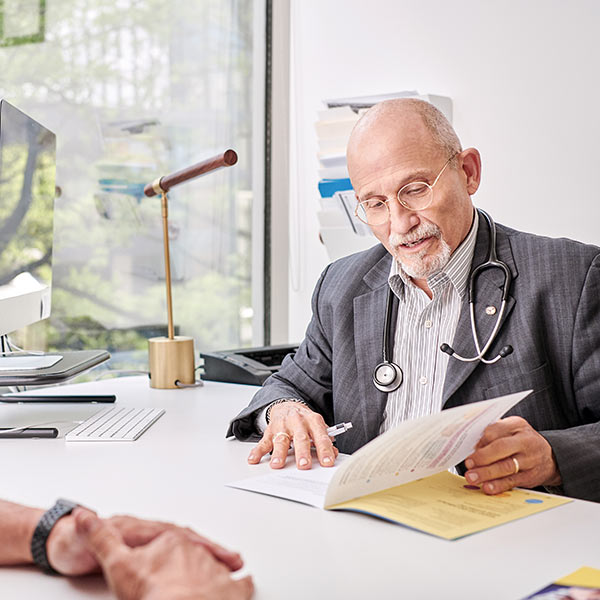 "Santé Cannabis is literally the best clinic to work for. The nurses and support staff are friendly, helpful and make working there a breeze. If only all   clinics would use the Santé Cannabis model, our job would be so  much easier!" 
– Dr. Ramzy Wahhab, Internal Medicine 
DIVERSE AND DYNAMIC WORKFORCE
Specialist and family medicine physicians
•  Supportive multidisciplinary team of nurses, researchers, and administrative staff  
•  Years of medical experience including expertise on cannabinoid-based medicines 
•  Collaboration and learning  
•  Diversity and inclusion company-wide priorities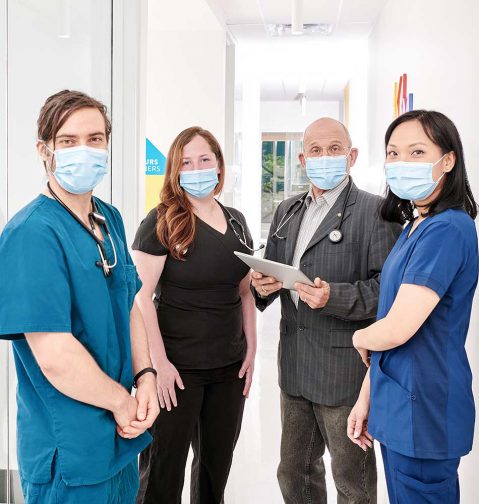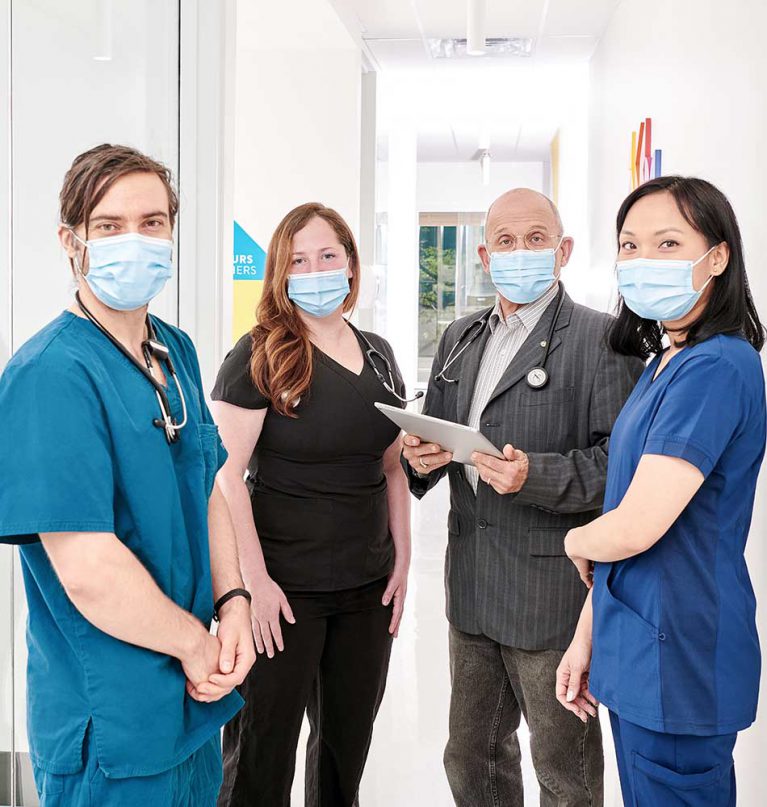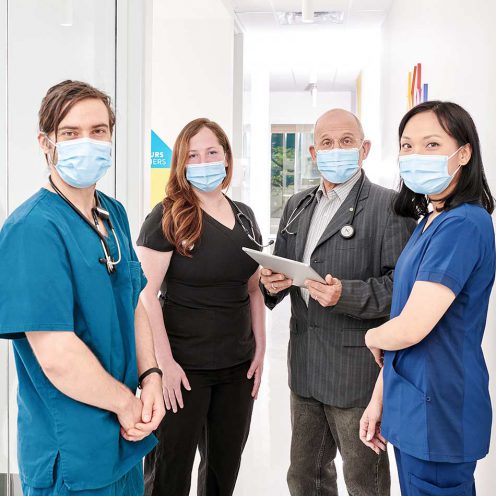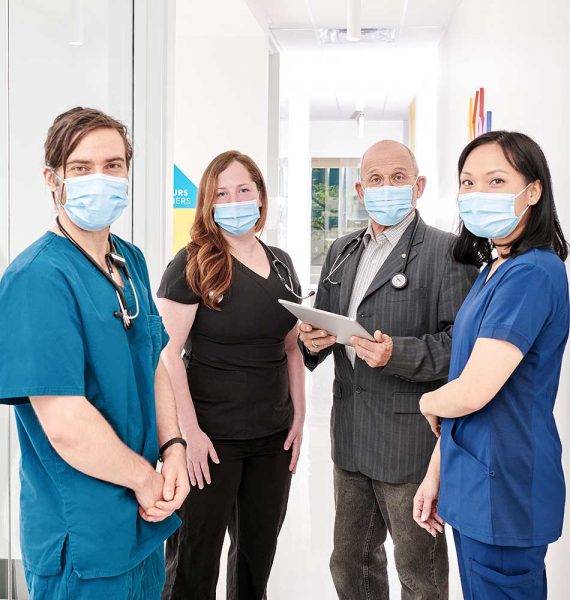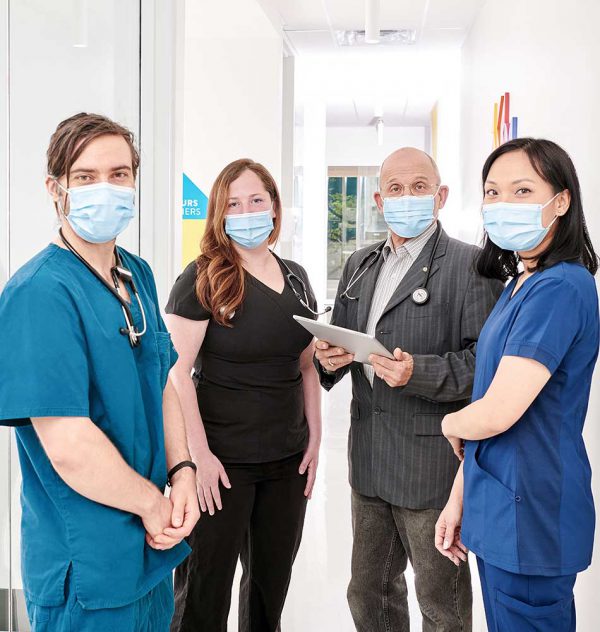 "Physicians at Santé Cannabis discover how rewarding it is to provide clinical care and hope to patients who have failed conventional treatments. We go the extra mile by running a clinical research program that provides a  foundation to physician practice by validating the benefits and risks of  medical cannabis products." 
– Dr. Michael Dworkind, Medical Director and Co-founder of Santé Cannabis 
Patient support
OUR PATIENT POPULATION LIVES WITH CHRONIC, DIFFICULT-TO TREAT CONDITIONS
•  Introduction of medical cannabis treatments are carefully supported and monitored  
•  Extensive patient education provided by our nurses 
•  Risk-benefit analysis done by our multidisciplinary team 
•  93% of patients are from physician come referrals 
•  65% of patients are in need of support for chronic pain, including substitution of prescription medications such as NSAIDs and opioids 
•  We provide additional patient services such as support groups and group learning sessions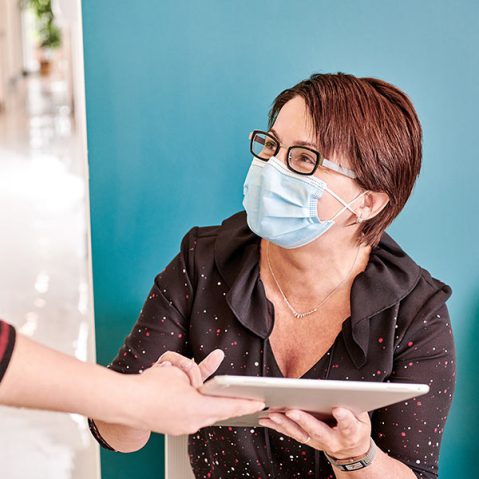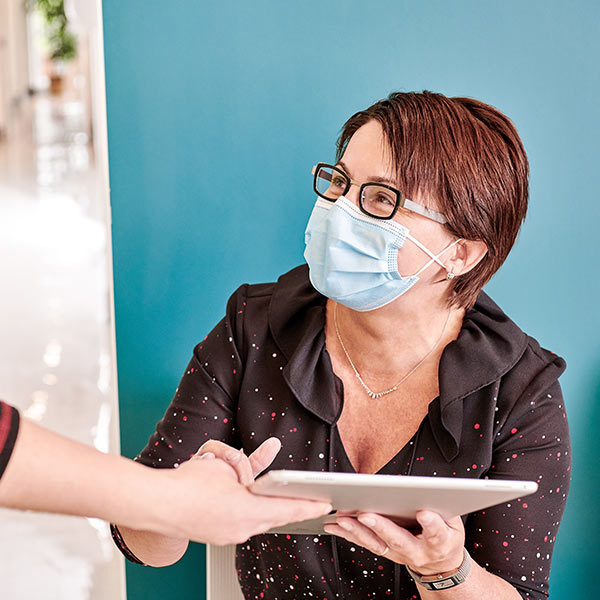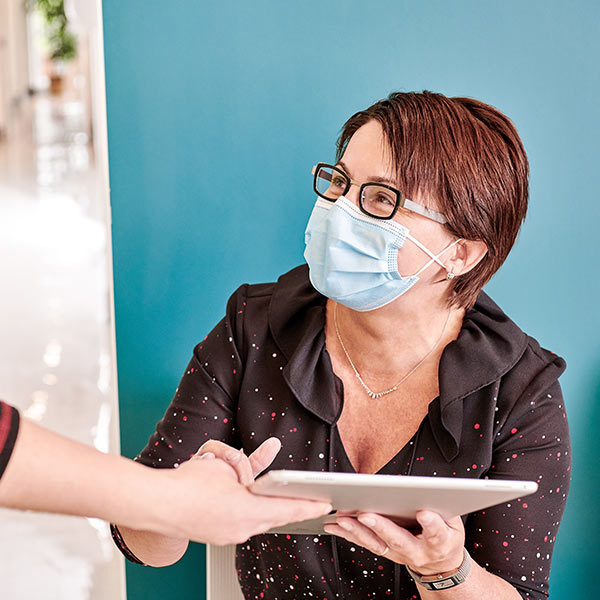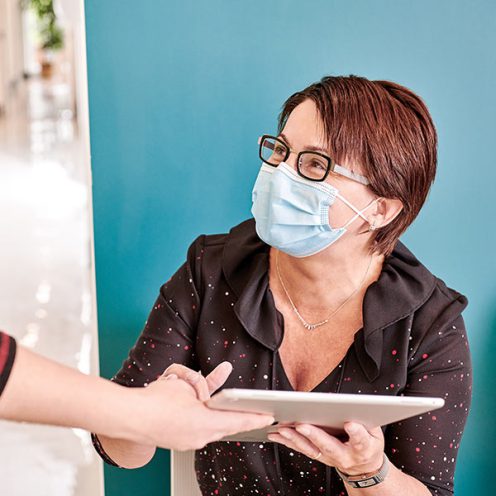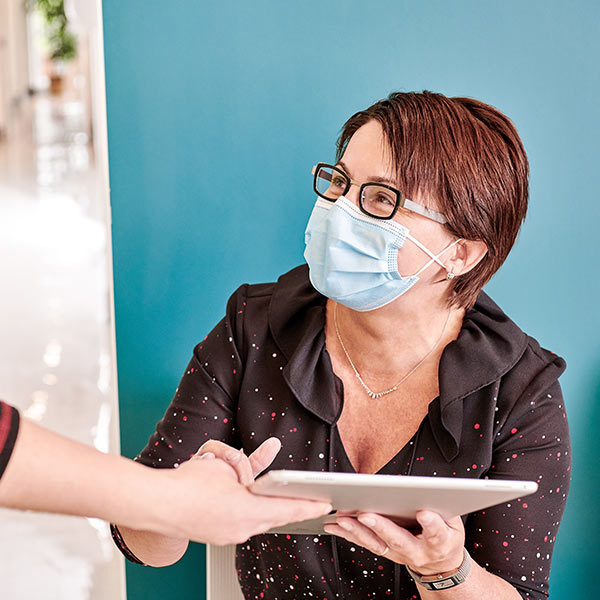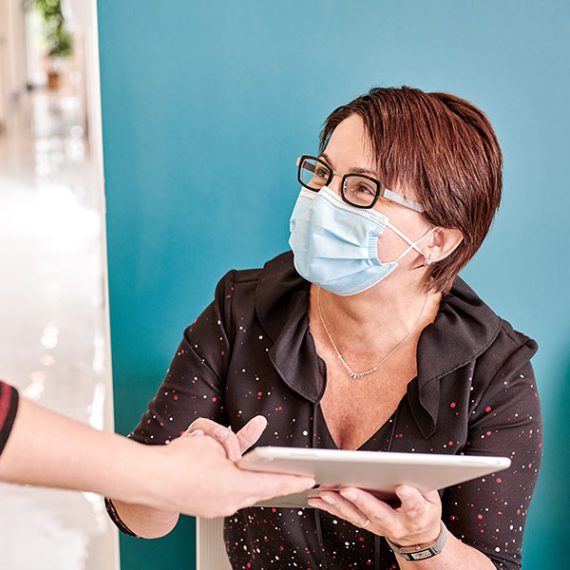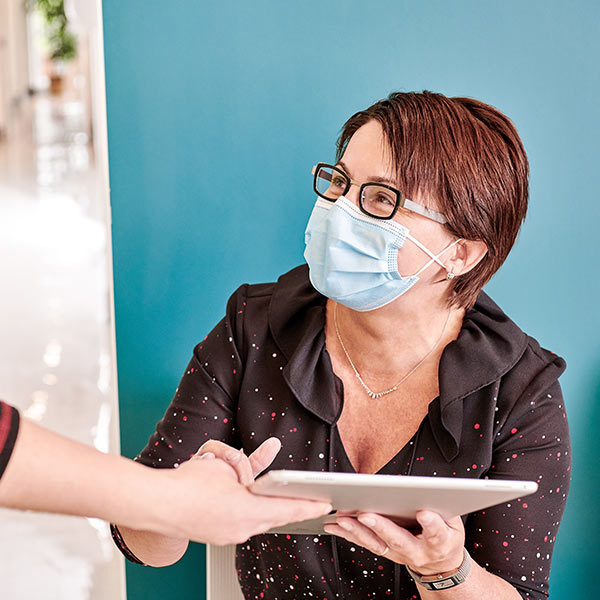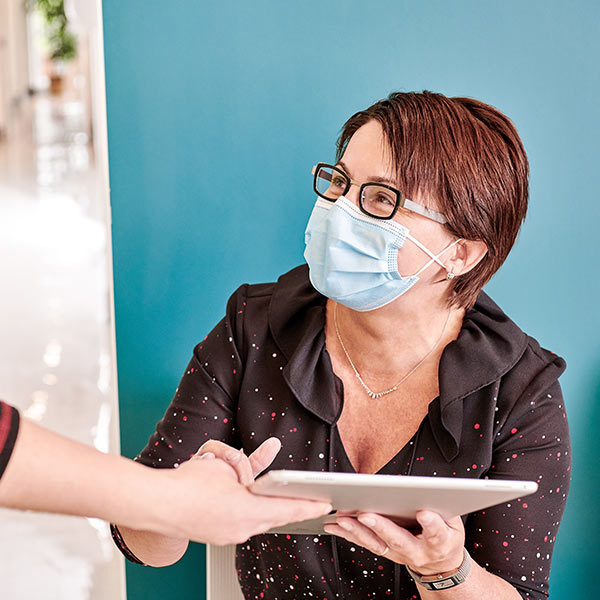 Access to learning
CLINICAL PRECEPTORSHIPS AND PHYSICIAN MENTORSHIP
Before joining our team, you're welcome to join us for a free preceptorship virtually or in-person at one of our clinics 
Benefits: 
•  See our peer-reviewed model in action  
•  Learn skills such as patient evaluation, prescribing, dosing and follow-up 
•  Review live patient cases 
•  Ask critical questions 
•  Patients selected based on needs and indications according to your practice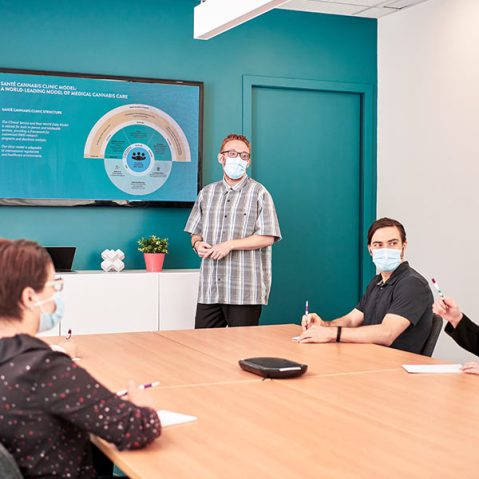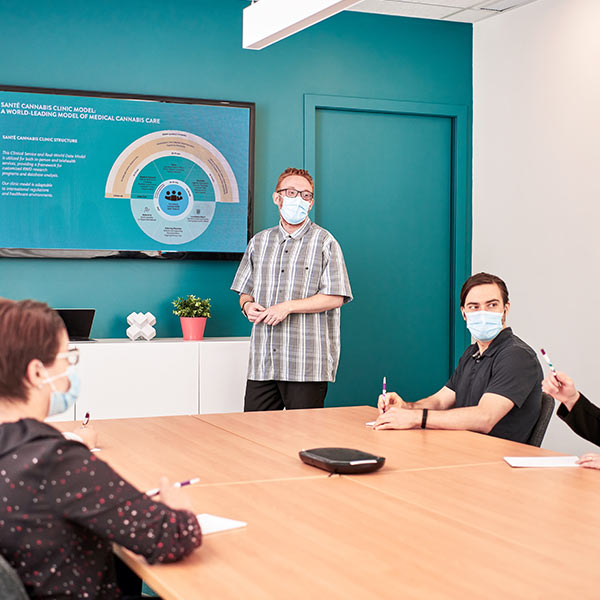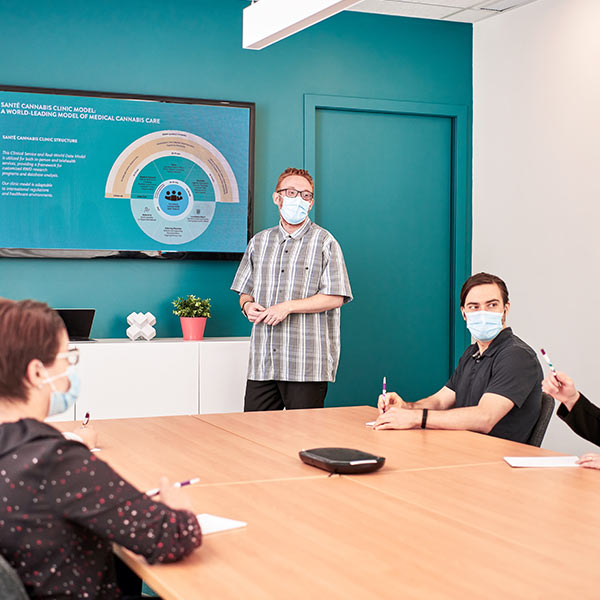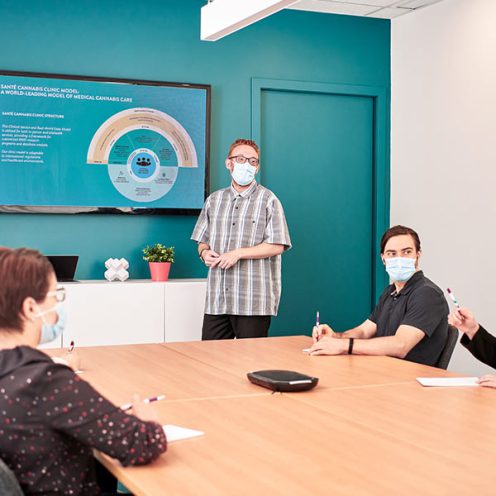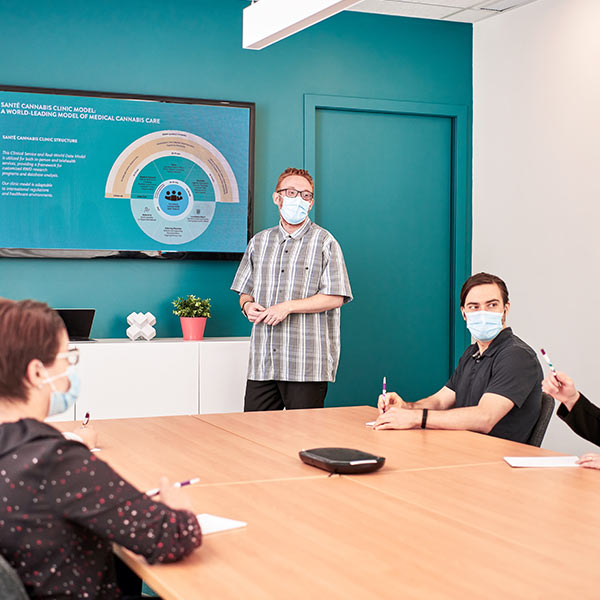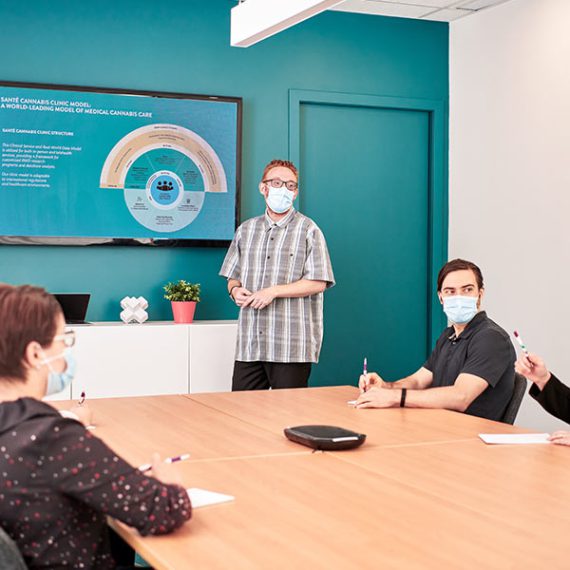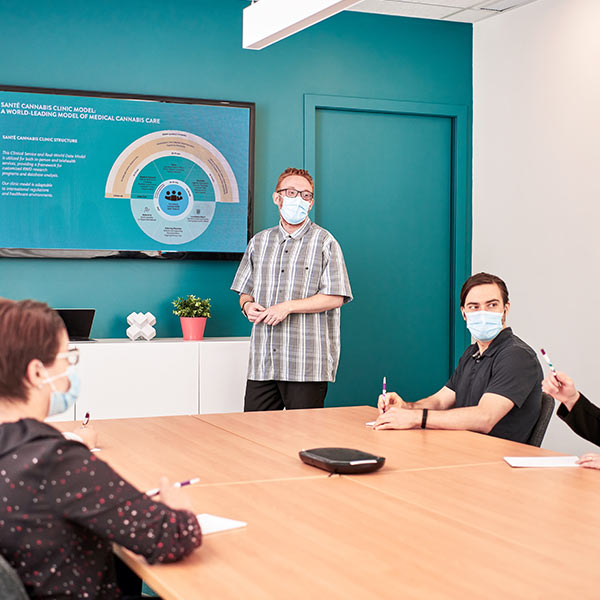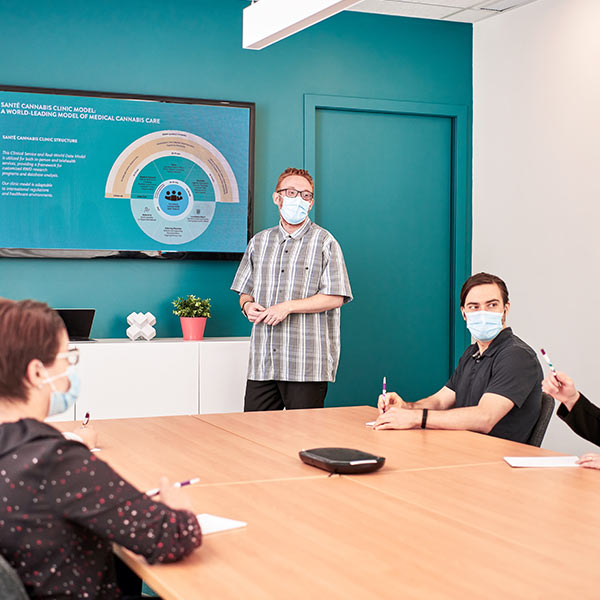 ADDITIONAL OPPORTUNITIES
RESEARCH, TRAINING AND PRESENTATIONS
We provide our physicians with opportunities to lead, advise, train, and present at internal and community conferences. 
Interested physicians may participate in scientific pursuits, including manuscript development or as investigators of clinical studies.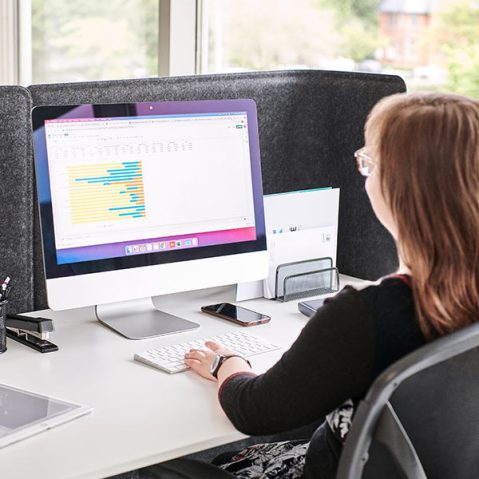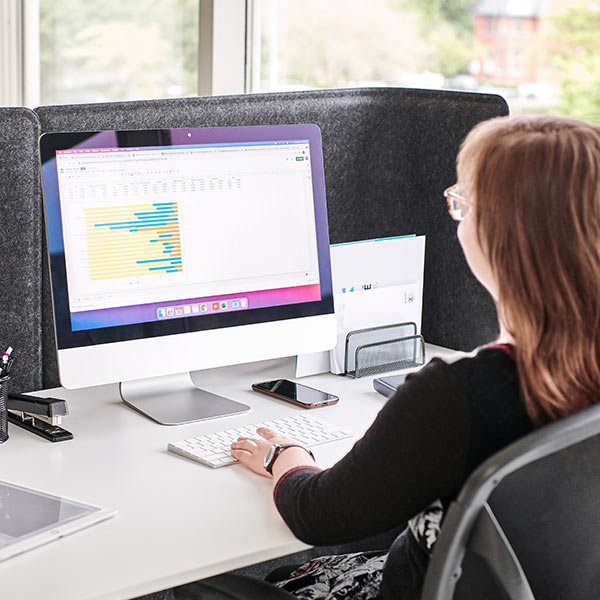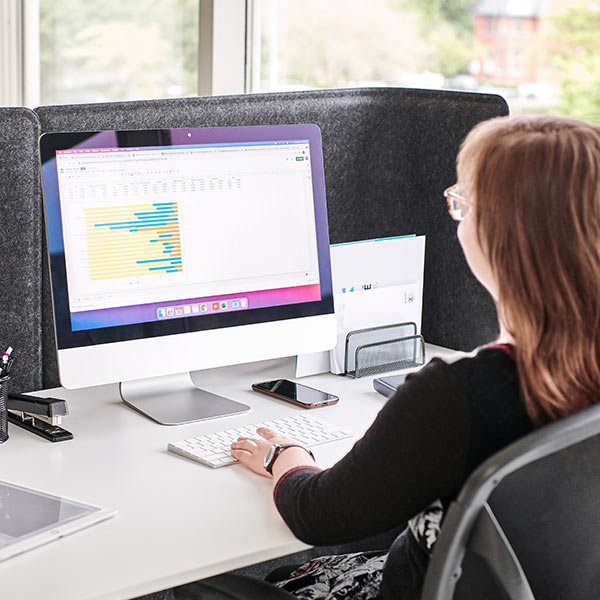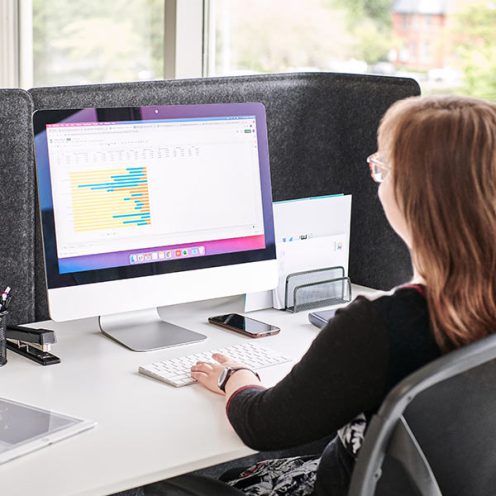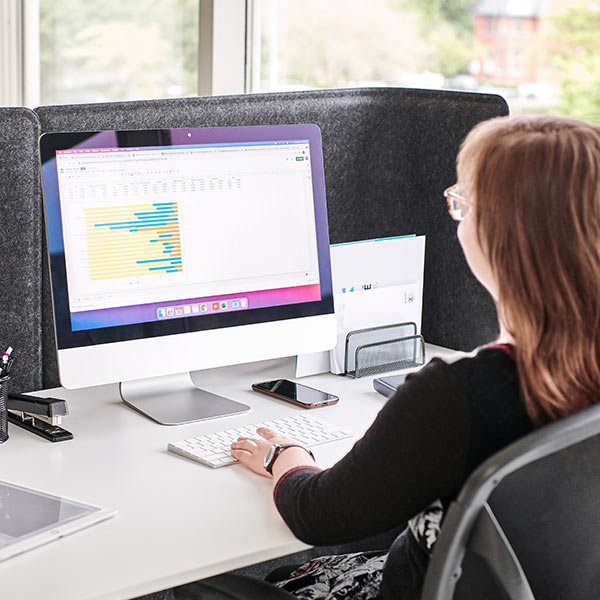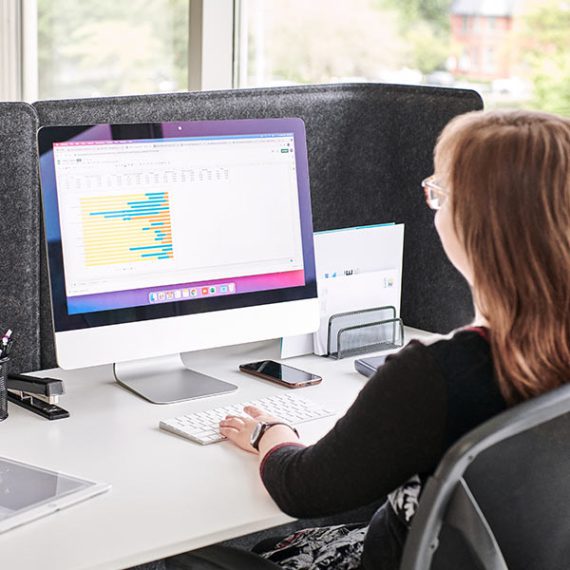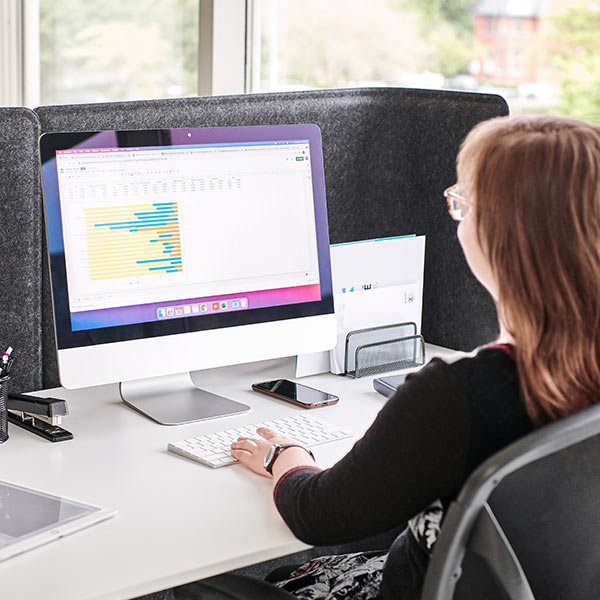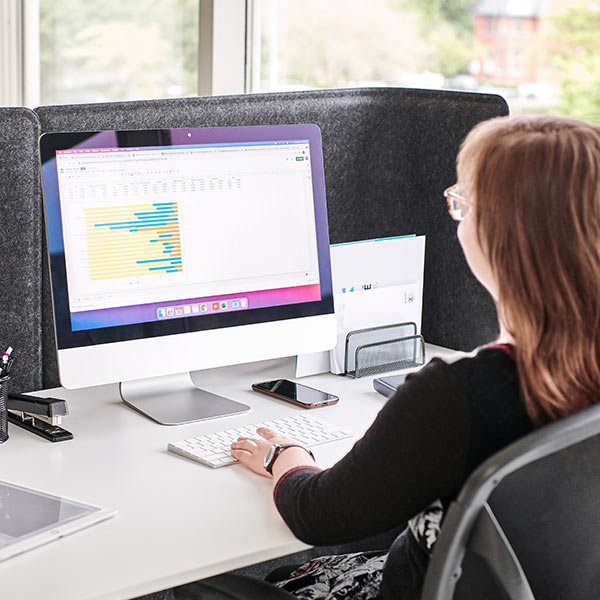 "Thanks to the staff in place, I quickly obtained all the technical support I needed to set up an office structure that met my expectations. 
I am part of a multidisciplinary team that shares the same interests and objectives. Exchanges with my fellow clinicians are always constructive. The care of patients is supported by a dedicated and excellent nursing staff who completes required questionnaires, performs a medical evaluation, teaches patients about cannabis, provides administrative tasks and allows me to dedicate myself to medical care with an exceptionally well-documented medical file." 
– Dr. Alain Watier, Associate Medical Director of Santé Cannabis