Quebec Cannabis Forum
Leading Cannabis Legalization: Perspectives for Quebec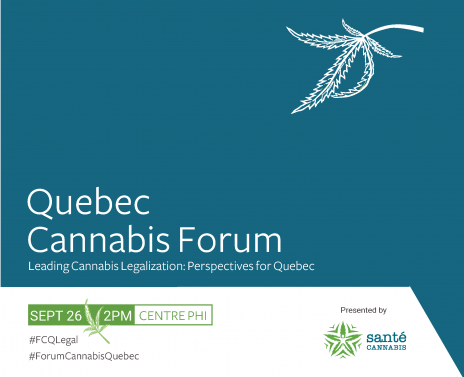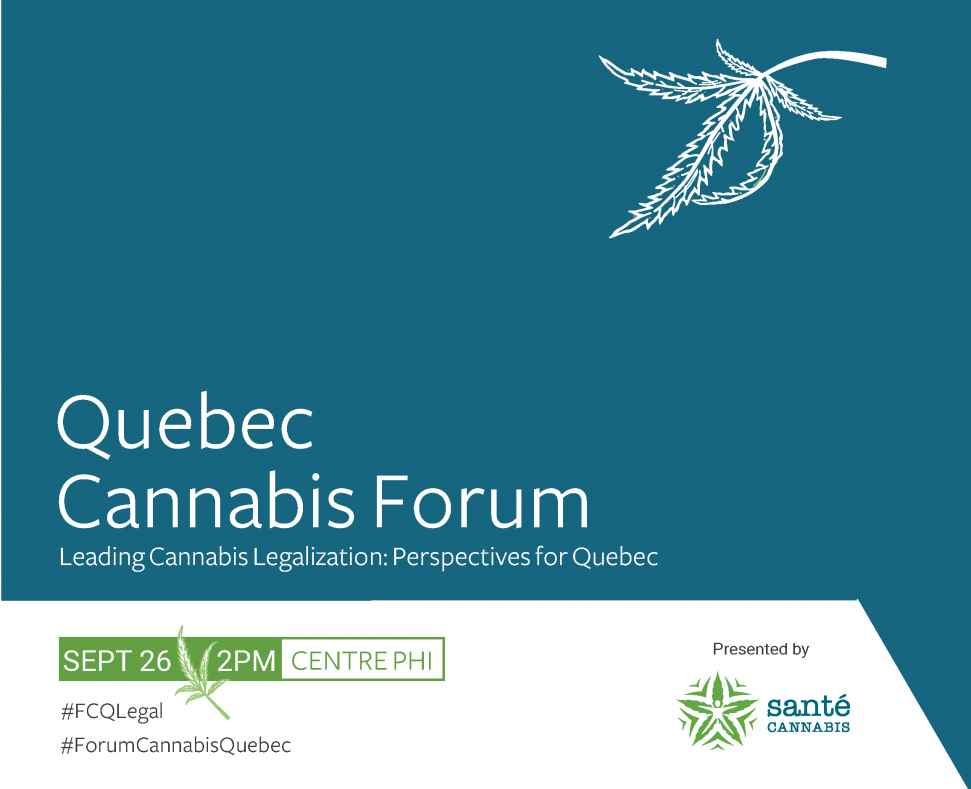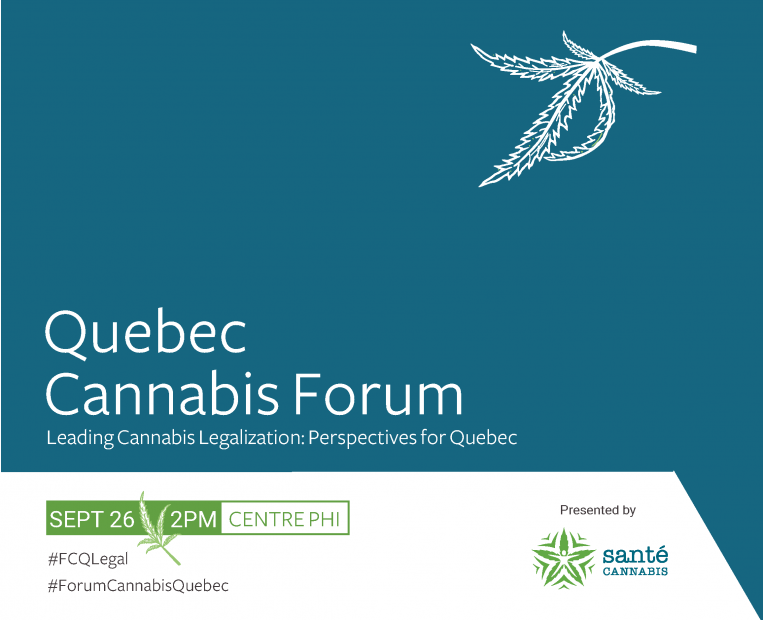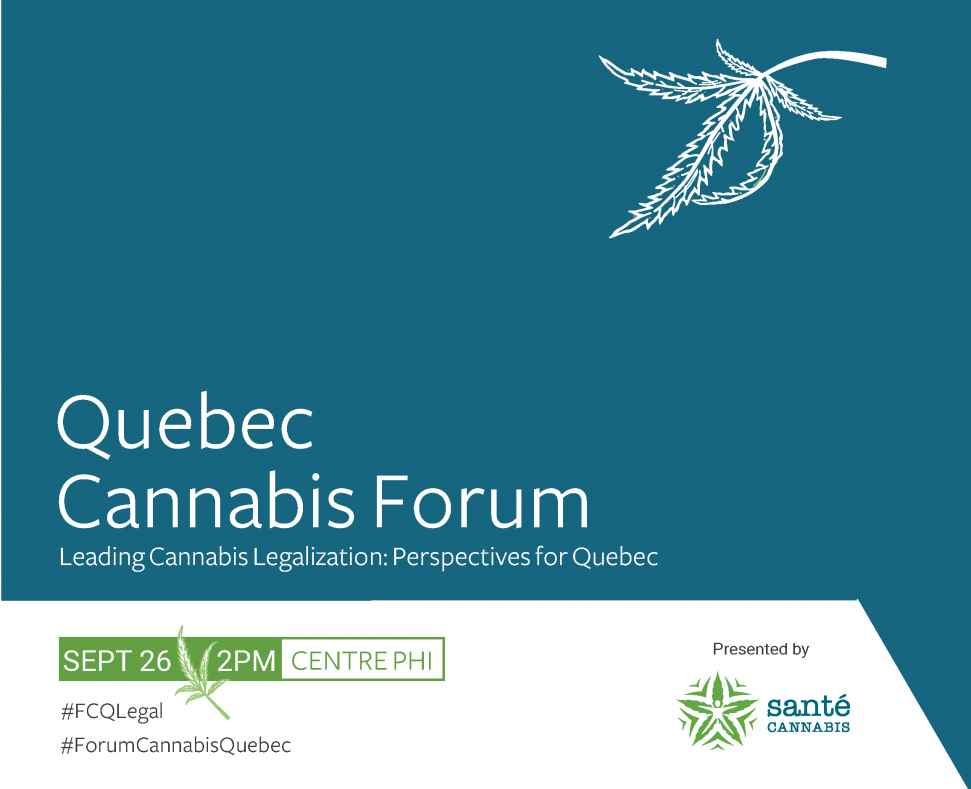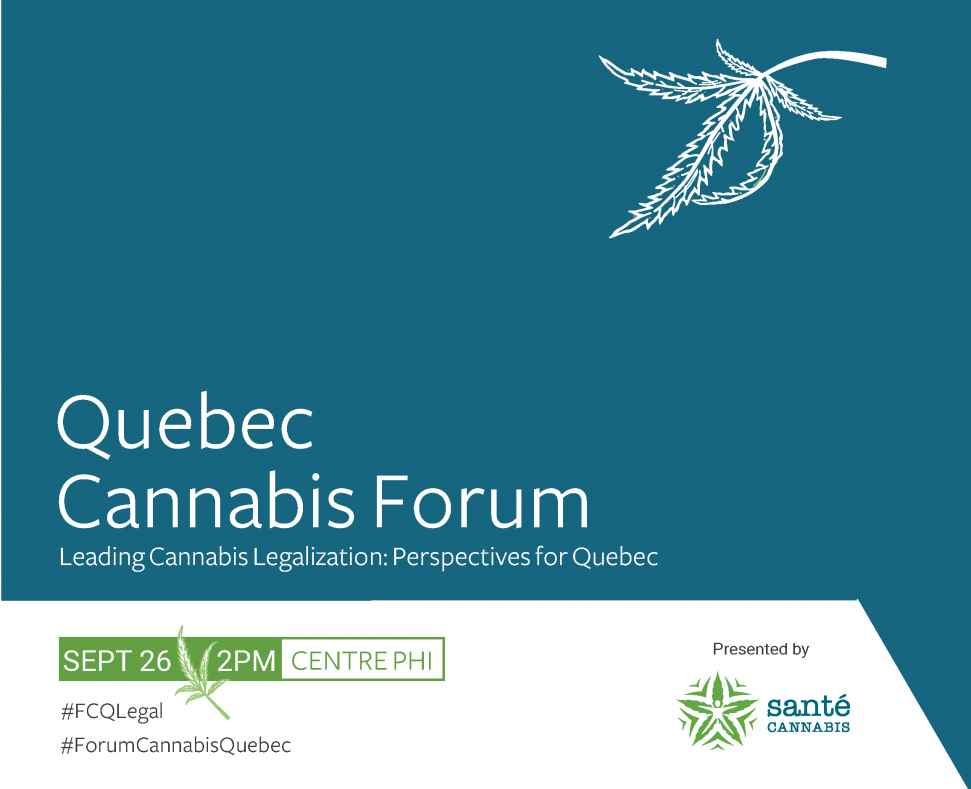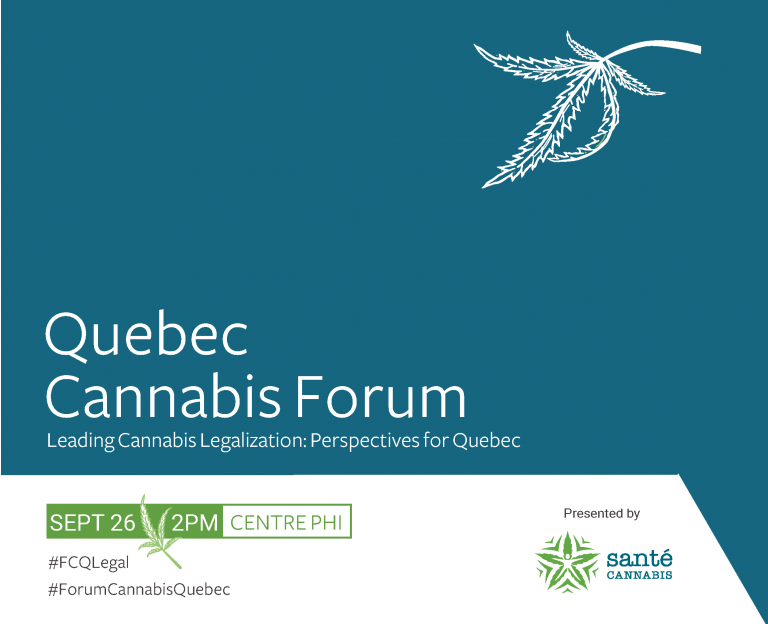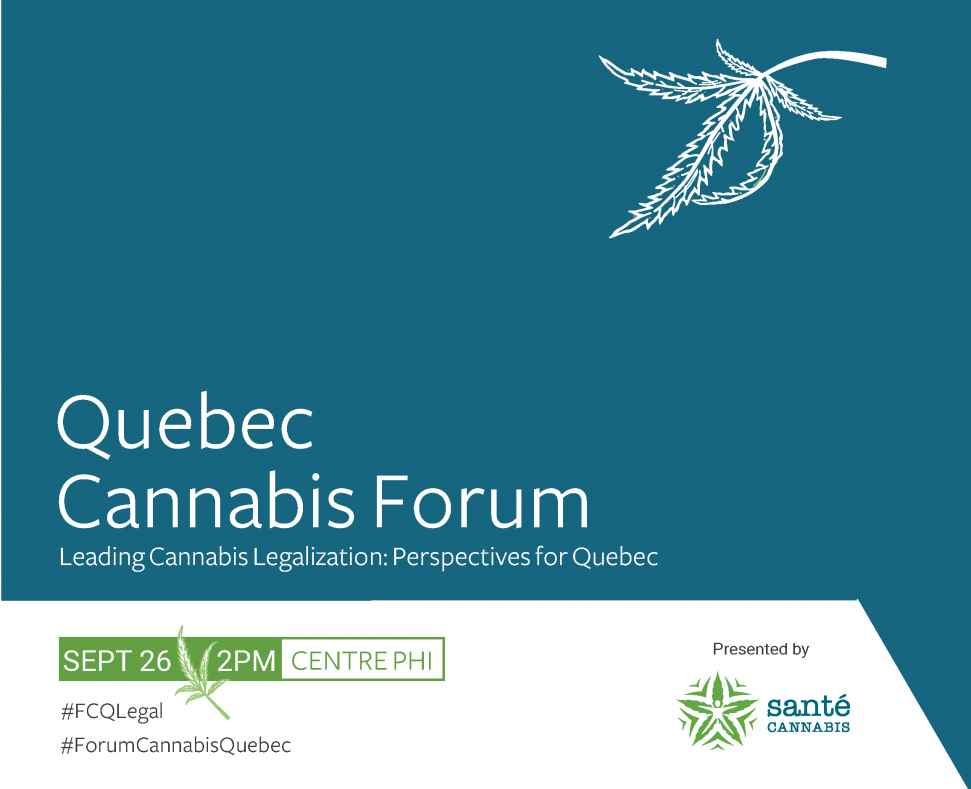 Please stay tuned
as we plan our next event.
Thank you!
Given the transition we are going through with cannabis legalization just around the corner it was important to come together to address this big policy change and the impact of this policy change inside the government and for society.
As we transition to cannabis legalization and regulation we must continue to break down barriers to access and to education. We hope that the Forum will serve as one piece in the process. We hope to bring you information and connections for you to serve as advocates in your communities. We hope to inspire and empower you.
Please stay tuned as we plan our next event.
We look forward to seeing you there!
Information about the past event:
At 2pm on September 26, 2018 at the Phi Centre in Montreal, join us for the first instalment of a series on cannabis: Leading Cannabis Legalization: Perspectives for Quebec. This event will focus on the issues surrounding the legalization of cannabis and its impact in Quebec.
Background
The Cannabis Act will come into force on October 17, 2018 making Canada the first G720 country to legalize and regulate cannabis for adult consumption. The Cannabis Act creates rules for production, distribution and possession of cannabis in Canada, and the Québec National Assembly has passed Bill 157 outlining how cannabis legalization will be legislated in Quebec. However, the impacts for the province of Quebec require further discussion.
It is with this goal that we announce an exciting event series entitled Quebec Cannabis Forum, hosted by Santé Cannabis, Canada's leading medical cannabis clinic and research centre. The first event instalment, Leading Cannabis Legalization into the Future: Perspectives for Quebec will focus on the issues surrounding the legalization of cannabis and its impact on Quebec.
This event brings together key Quebec stakeholders to share ideas and expertise on the future of cannabis in the province. Invited speakers will provide their unique perspectives on Quebec's critical role as cannabis enters its new, legal, era in our country.
The key topics of the forum will be:
Cannabis legalization, what will it look like in Quebec?

What are the legal and societal impacts of federal, provincial and government policies?

How will Quebec stakeholders address the opportunities and challenges that arise with legalization?

What are the impacts of the Quebec cannabis legislation on the workplace and on patients who use cannabis for medical purposes?

What can we learn from international leaders in cannabis legalization and regulation?
We are also pleased to announce that this training activity has been approved by the Barreau du Québec for 4 hours of continuing professional development. The topics covered will provide unique learning opportunities for those who study or practice the law, advocates, officials and industry professionals, and provide important education on the rapidly changing legal landscape.
Wednesday, September 26 2-6pm
Phi Centre, 407 Rue Saint-Pierre, Montréal, QC H2Y 2M3
Program offered with simultaneous translation – French and English
Light refreshments provided
Cocktail networking directly following presentations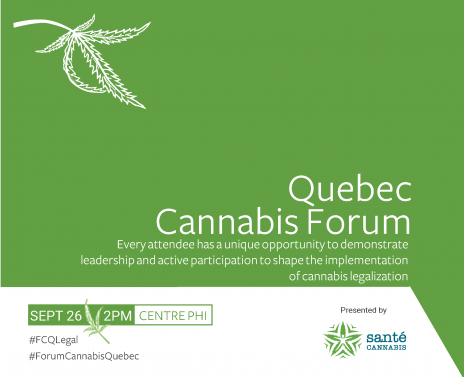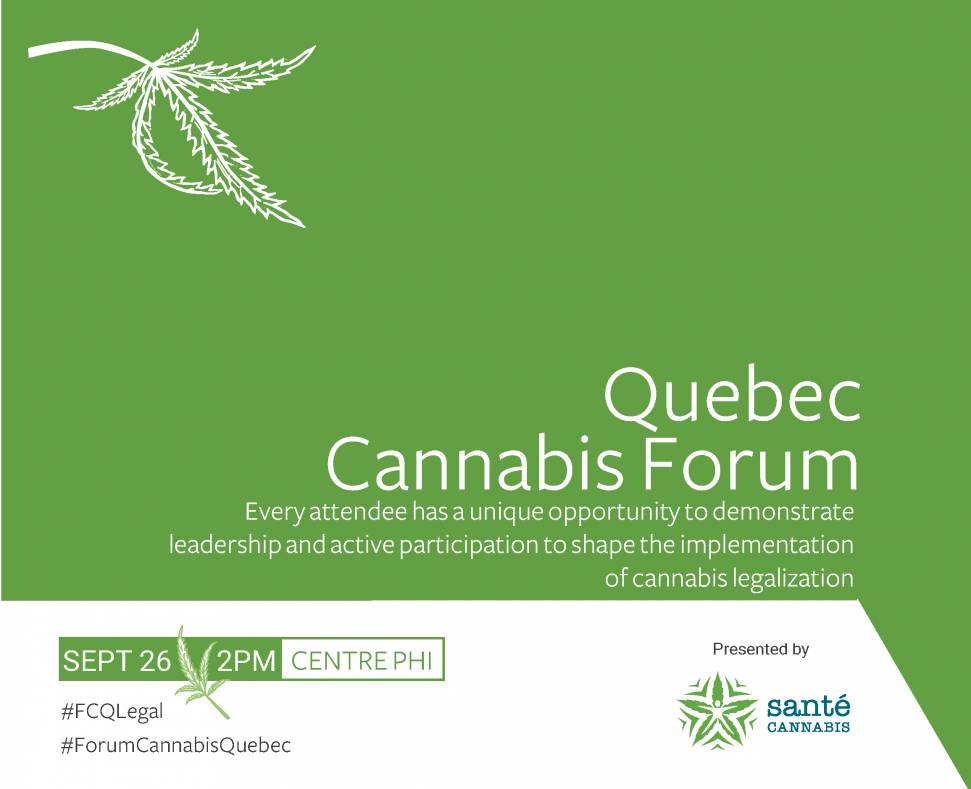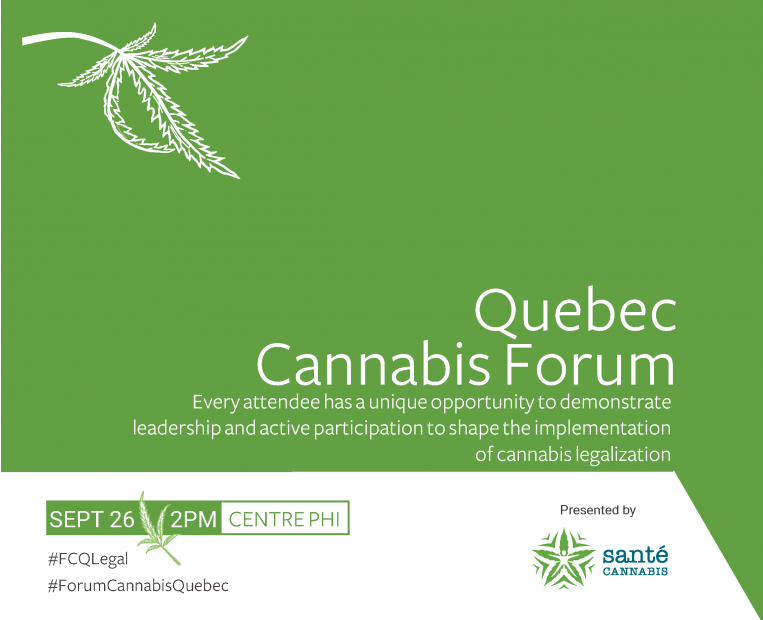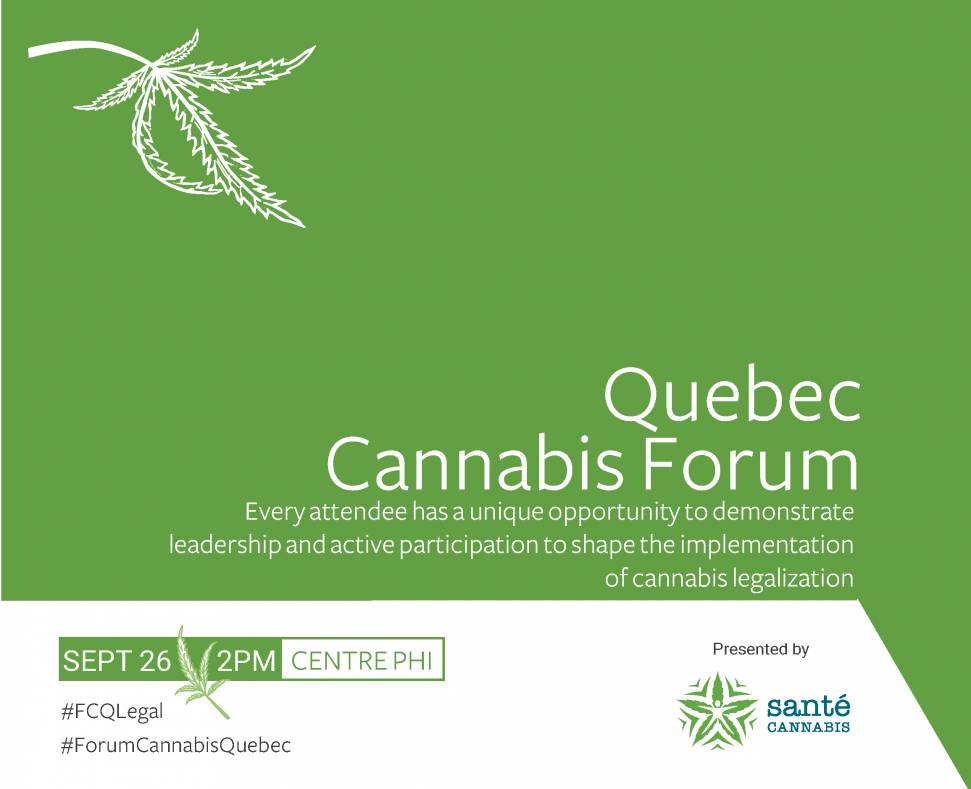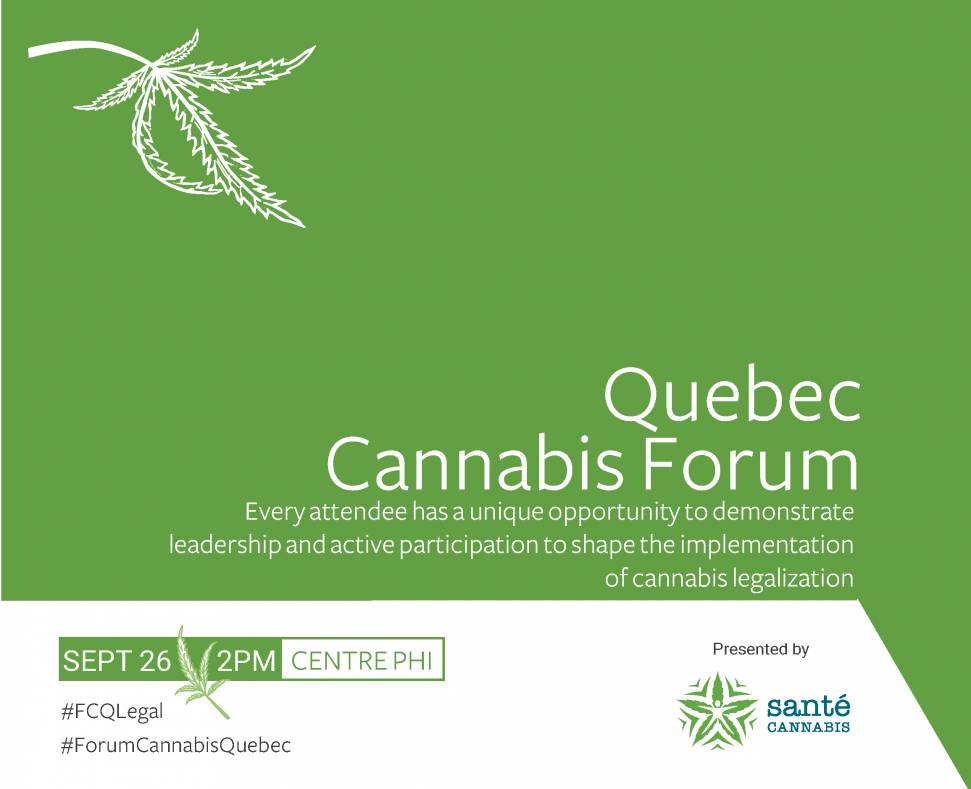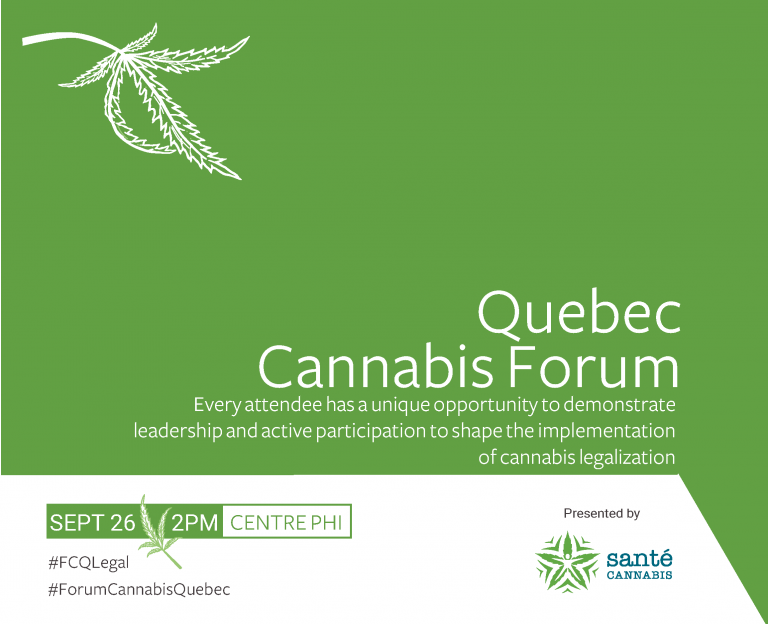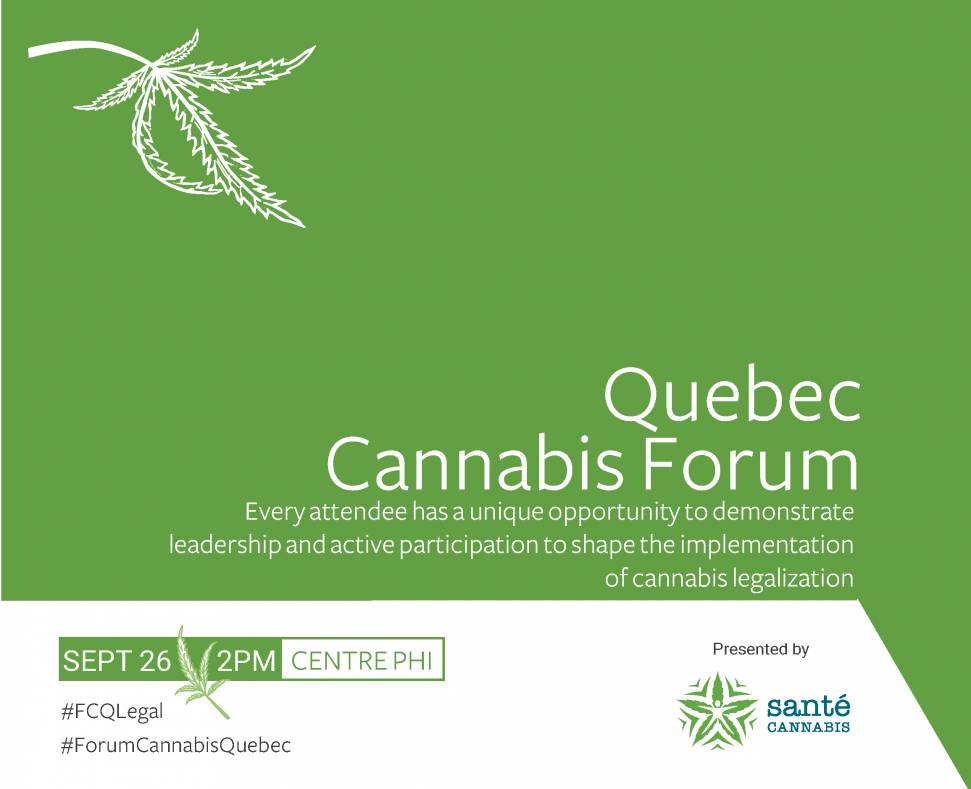 Program
1:30 pm
Registration
2:00 pm
Welcome from Santé Cannabis and Introduction of the Cannabis Act
2:10 pm
Opening remarks: the Honourable Anne McLellan, PC, OC, AOE
Cannabis Legalization – How did we get here?
2:40 pm
Panel 1 – Government policies: Federal, Provincial, Municipal
Speakers: Jacqueline Bogden, Diane Labelle
(including a 15 minute Q & A)
3:40 pm
Coffee Break
3:50 pm
Panel 2 – Labour law and disability, Criminal Law, Medical aspect of legalization
Speakers: Jacqueline Bissonnette, Jessy Héroux, Dr Mark A. Ware
(including a 15 minute Q & A)
4:50 pm
International Spotlight: The Jamaican Legal and Medical Cannabis Model
Speakers: Annette Henry, Lincoln A. Allen
5:05 pm
Closing remarks by Santé Cannabis
5:15 pm
Networking Cocktail
6:15 pm
End of Event
Frequently Asked Questions
How do I get tickets to the event?
As an event sponsor, partner or donor you will receive tickets for yourself and guests.
For more information on partnering with the forum please email: Forum@santecananbis.ca
Tickets are for sale for $150 general admission and $50 student pricing. As the event is invite-only, if you are interested in attending the event, please fill out the form below and let us know why you would like to attend.
Where and when does the event take place?
Will food be served?
Light refreshments will be provided. Cocktail networking directly following presentations
Can I park at the Phi Centre
There are a few parking lots in the area. "Ps" in the image indicate parking lot.
There is also street parking near the venue.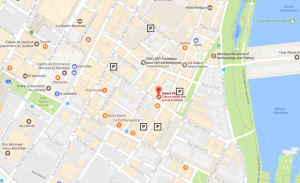 Interested to find out more?
email forum@santecannabis.ca