Quebec Cannabis Forum Series
Our forums represent a unique opportunity for people to come together to learn from other key stakeholders and share their expertise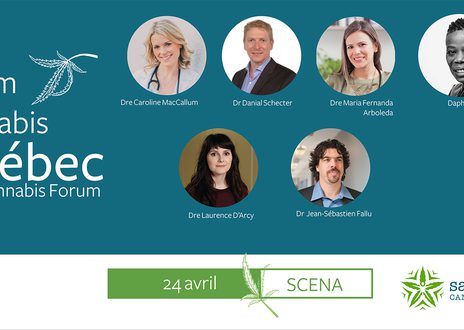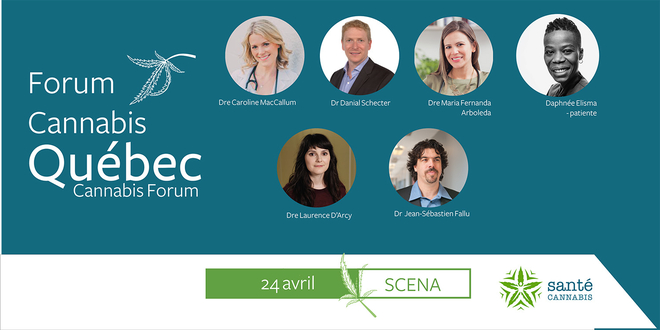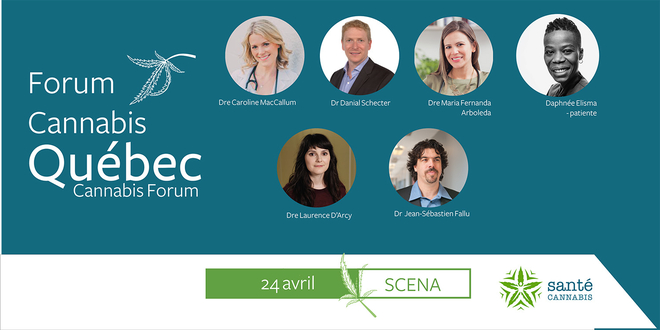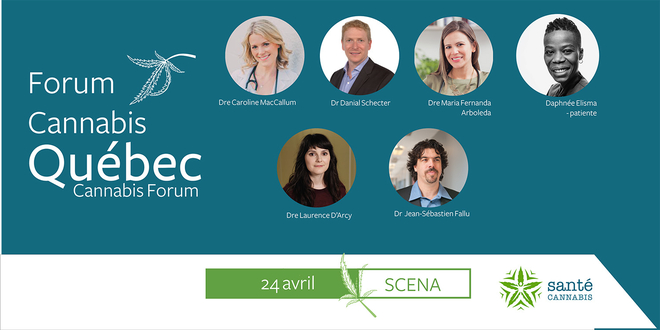 From Clinical Practice to Public Health: The Future of Medical Cannabis
April 24, 2019
Montreal, Event Venue : Scena
Jacques-Cartier Quay
It is with great enthusiasm that we are unveiling our upcoming event in the Quebec Cannabis Forum series, hosted by Santé Cannabis, Canada's leading medical cannabis clinic and research centre.
From Clinical Practice to Public Health: The Future of Medical Cannabis will focus on medical cannabis research from clinical, public health, and patient perspectives. This event is a unique opportunity for people interested in medical cannabis to come together to learn from other key stakeholders and share their expertise. The event will feature keynotes, panels and facilitated break out sessions to provide a day of dynamic experiences and engagement.
This invite-only full-day event will take place on Wednesday, April 24, 2019 at Scena, Jacques-Cartier Quay. The primary aim of this event will be to engage researchers, healthcare professionals, government and public policy officials in Quebec about medical cannabis research by creating an interactive event that showcases diverse perspectives. We endeavour to demonstrate the current state of medical cannabis research and practice,
Apply to participate in our upcoming forum
Detailed schedule
More details coming soon
Frequently Asked Questions
How do I get tickets to the event?
As an event sponsor, partner or donor you will receive tickets for yourself and guests.
For more information on partnering with the forum please email: forum@santecananbis.ca
Tickets are for sale for $150 general admission and at a reduced price for students, seniors and low-income attendees. As the event is invite-only, if you are interested in attending the event, please fill out the form and let us know why you would like to attend.
Where and when does the event take place?
Wednesday, April 24 2019
Event Venue : Scena
Jacques-Cartier Quay
Will food be served?
Light refreshments and food will be provided. 
Can I park my car?
Parking will be available on De l'horloge and Kind Edward Quay
Interested to find out more?
email forum@santecannabis.ca