OUR TEAM IS A DIVERSE GROUP OF INNOVATORS, TRAINERS, HEALTHCARE PROFESSIONALS, AND RESEARCHERS.
Our diversity statement
At Santé Cannabis, our community is made up of patients, personnel and partners. We honour diversity by creating a safe space for every person to share their lived experiences. We welcome everyone and listen to different opinions, beliefs and ideas as we strive to continually learn what it means to be empathetic and active leaders of accessibility.
Our Founders
Erin Prosk, MSc President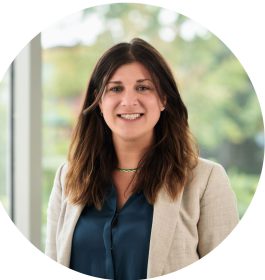 As President of Santé Cannabis, Erin Prosk leads the groundbreaking clinical model of care that is changing how patients access medical cannabis. Noting the need for better and more formal training for healthcare professionals, she has spearheaded training programs in medical cannabis and championed the rigorous data collection required to develop evidence-based treatments.
Under her leadership, Santé Cannabis has become Canada's most respected medical cannabis clinic and an international leader in research and training in the field.
Ms. Prosk earned her BSc in applied mathematics from McGill University in 2007 and her MSc in bioinformatics from the University of British Columbia in 2009. She has co-authored a number of publications on medical cannabis and is a frequent guest speaker at medical cannabis conferences and events.
Dr. Michael Dworkind MDCM, CCFP, FCFP, Medical Director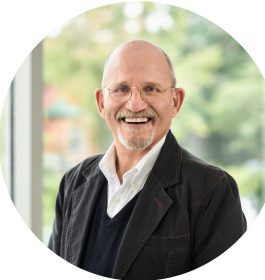 As its Medical Director, Dr. Michael Dworkind cofounded Santé Cannabis after observing an urgent need in his patient practice and among his physician colleagues. Dr. Dworkind is a family medicine physician and a specialist in palliative care medicine and chronic pain management for 40 years. He is a leader in medical cannabis education and training and has presented across Quebec and at international conferences about his experience assessing and monitoring over 2000 cannabis patients at Santé Cannabis.
Dr. Dworkind is the coauthor of the Medical Cannabis use policy for the Jewish General Hospital and its CIUSSS. Dr. Dworkind is an Associate Professor of Family Medicine at McGill University, a fellow of the College of Family Physicians of Canada and a senior academic staff at the Jewish General Hospital and the Herzl Family Practice Centre. His commitment to Palliative Care is unparalleled, as the Director of the Palliative Care training program for 30 years and as an Associate Director of the McGill Cancer Prevention Unit.
"I left the hospital environment while working in the emergency department looking for a job that would align with my values and projects that would challenge me; while still offering me a team I could rely on and learn from. I found all that at Santé Cannabis and much more.
I've learned so much; and keep learning – about medical cannabis as a unique and complementary medicine; about different diagnoses; research and clinical practice.
I found a wonderful and authentic team. Every day I'm involved in projects with qualified and inspiring people. Through all the collaboration between departments, physicians and nurses, I found all the professional autonomy I was looking for. I'm thriving in this organization that is growing so fast while maintaining its human side and purpose." 
– Andrée Charbonneau, Nurse Coordinator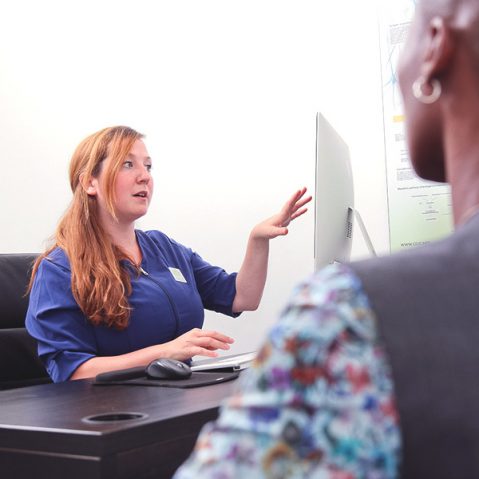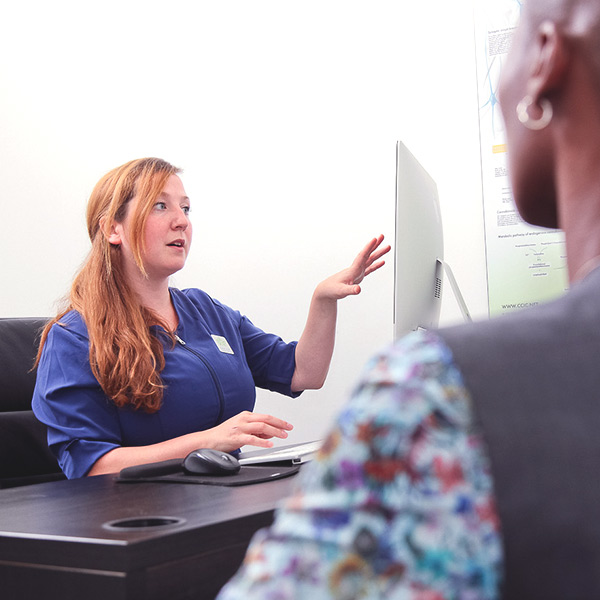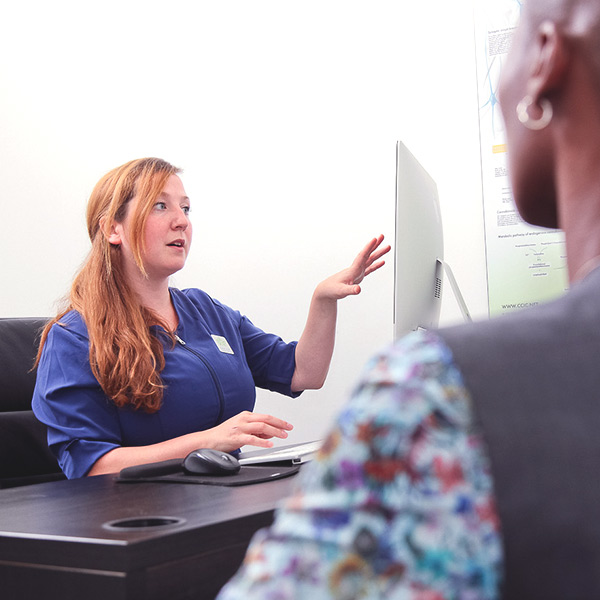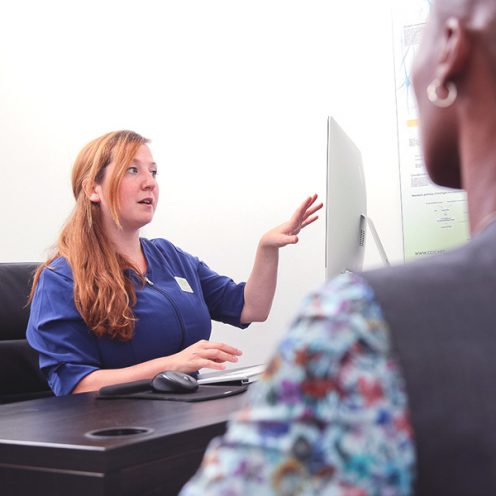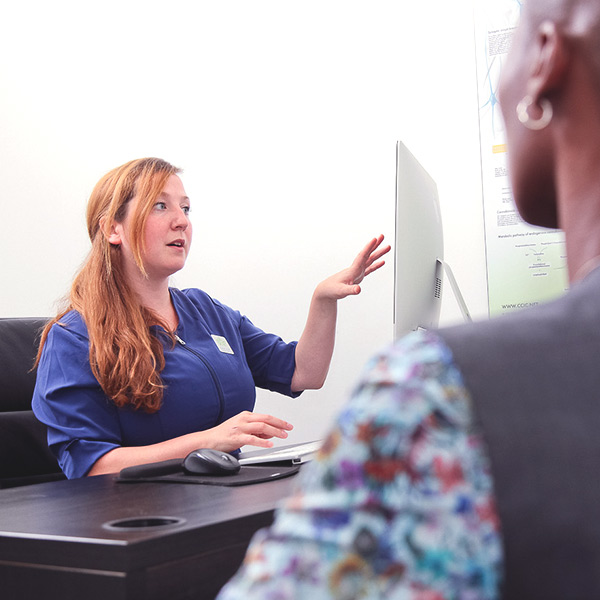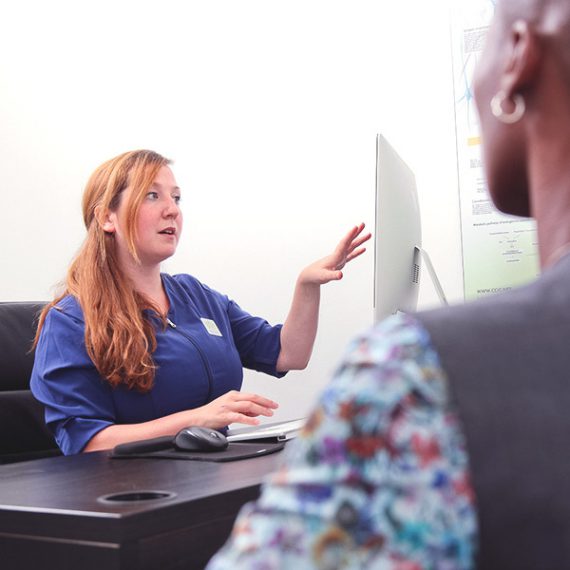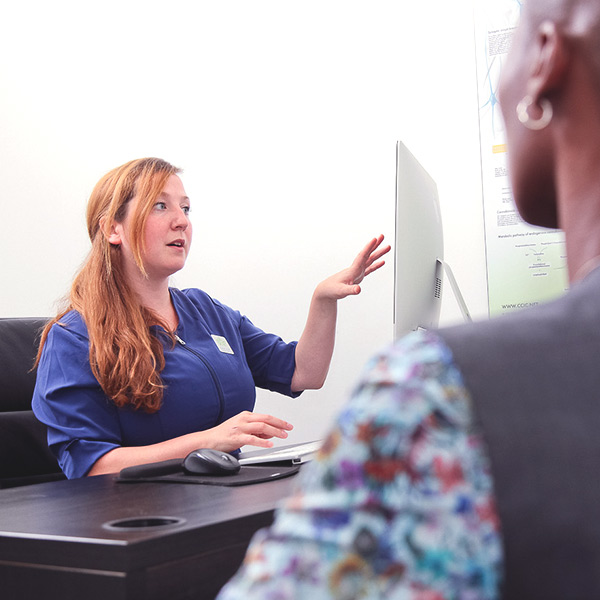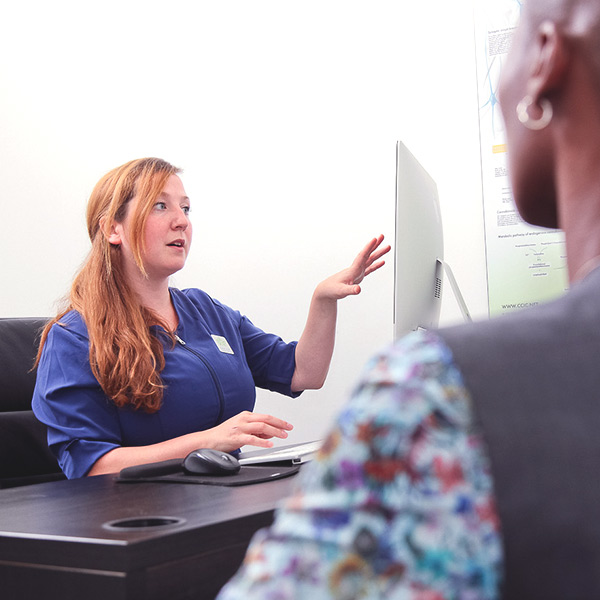 Finance and IT
Alysia Melnychuk, B.B.A, D.E.S.S. CPA training, Vice President of Finance and Administration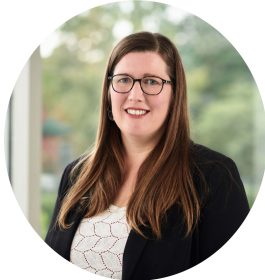 As Director of Finance and Administration, Alysia Melnychuk leads the development and oversight of  Santé Cannabis' programs and investments into quality healthcare, pioneering research and leading technologies. Driving extensive efficiencies across all departments, empowering success and looking to the future, Ms. Melnychuk provides a unique set of skills for addressing needs and forecasting and preventing challenges.
Before joining Santé Cannabis Ms. Melnychuk was a successful entrepreneur, starting her own businesses and supporting other business owners to manage their finances. She has worked in financial planning and analysis, and financial controlling and has successfully passed the CPA exam in 2018 and has her Accounting, D.E.S.S. from UQAM. She is currently pursuing her MBA in accounting.
Research
Dr. Maria Fernanda Arboleda, MD, Associate Research Director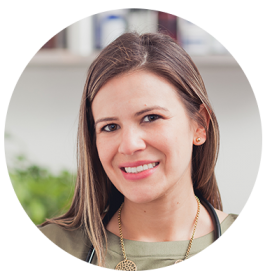 As Associate Research Director, Dr. Maria Fernanda Arboleda leads study design, clinical protocol development, and publication for Santé Cannabis from her perspective as a practicing physician. Dr. Arboleda is an Anesthesiologist, Pain and Palliative Care Physician. She completed a Spine-Regional Anesthesia Fellowship at the McGill University Health Center and a Post-Doctoral Research Fellowship in Medical Cannabis and Supportive Care in Cancer, at the Department of Oncology, McGill University, and the Santé Cannabis clinic in Montreal.
Dr. Arboleda has assessed and monitored hundreds of patients as a physician at Santé Cannabis, and has worked as a medical cannabis expert in Latin America. She leads dynamic training and presentations for healthcare professionals.
She has international experience in clinical and research practices and is the lead consultant on Santé Cannabis Medical Advisory Boards.
Dr. Lucile Rapin, PhD Clinical Project Manager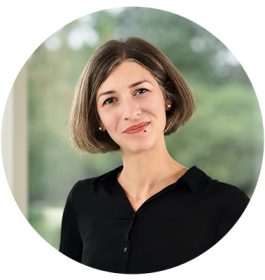 As Clinical Project Manager at Santé Cannabis, Dr. Lucile Rapin leads the ground-breaking research that is a driving force behind the future of medical cannabis. With the goal of transforming patient care through innovative research Dr. Rapin manages the observational and investigational studies ongoing at Santé Cannabis with ethics and precision. With her extensive research experience and a focus on quality assurance and exceptional execution, she oversees and develops clinical studies, data collection, protocols, reports and monitoring processes. She oversees and analyzes the one-of-a-kind Santé Cannabis patient database and writes scientific papers on medical cannabis impacts supported by Real World Data.
Dr. Rapin possesses 10 years of experience in academic research, from project writing to project coordination, data analysis and publication. She obtained a doctorate in Cognitive Sciences with a specialty in linguistics and mental health from the University of Grenoble – France and 2 post-doctorate degrees from the University of Quebec at Montreal (UQAM).
Clinical Education
Dr. Danial Schecter, MD Associate Director of Clinical Education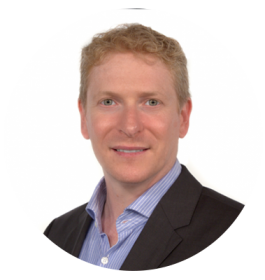 As Associate Director of Clinical Education, Dr. Danial Schecter leads Santé Cannabis' national and international clinical education programs. In his practice as a family physician, Dr. Schecter witnessed patient needs for medical cannabis access, support, and education and co-founded Canada's largest network of medical cannabis clinics. He has helped numerous organizations establish medical cannabis clinics internationally including in the APAC region.
He has created training programs and modules for numerous private, public and governmental organizations on the proper use of medicinal cannabis in clinical practice. A recognized medical expert in the field of prescription cannabinoids and medical cannabis, Dr. Schecter is a sought-after provider of CME programs, and provides mentorship to physicians in both Australia and New Zealand.
Andrée Charbonneau, RN, Education Program Manager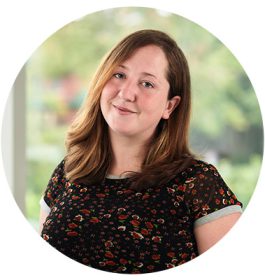 As Education Program Manager at Santé Cannabis, Ms. Andrée Charbonneau oversees all of the educational activities, including the Santé Cannabis Prescriber Training Program, the internal and external education material, presentations to patients and healthcare professionals. Her frequent contribution to Santé Cannabis content and media presence has made her an ambassador of sorts.
Ms. Charbonneau is a registered nurse and has work experience in medical cannabis-related patient care and medical cannabis research combined with 9 years of clinical nursing experience, including a variety of specialties such as working at the CHUM's emergency unit, specialized in cardiology.
Nursing
Naomie Parrot, RN, Nurse Manager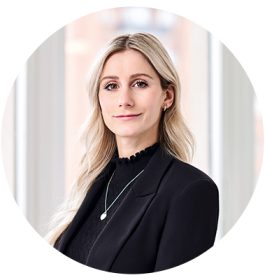 As Nurse Manager, Ms. Naomie Parrot leads a team of 12 nurses, oversees clinical and research activities, including recruitment, training, follow-up, support and development of educational procedures and protocols. She is an advocate for Sante Cannabis nurses and patients and the nursing team looks to her for her leadership qualities. Ms. Parrot has both frontline and leadership experience and has led the development and maintenance of the rigorous clinical standard for medical cannabis care at the core of the Santé Cannabis model of care.
Ms. Parrot's nursing background includes nursing experience in psychiatry and at CHSLDs. Ms. Parrot is a Registered Nurse with a BSc in Nursing with broad experience as a research nurse and educational leader.