Our Team
OUR TEAM IS A DIVERSE GROUP OF INNOVATORS, TRAINERS, HEALTHCARE PROFESSIONALS, AND RESEARCHERS.
Our Founders
Erin Prosk, MSc President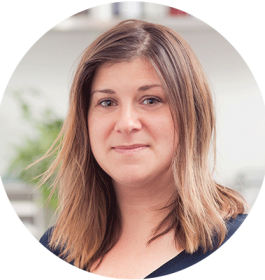 As President of Santé Cannabis, Erin Prosk leads the groundbreaking clinical model of care that is changing how patients access medical cannabis. Noting the need for better and more formal training for healthcare professionals, she has spearheaded training programs in medical cannabis and championed the rigorous data collection required to develop evidence-based treatments.
Under her leadership, Santé Cannabis has become Canada's most respected medical cannabis clinic and an international leader in research and training in the field.
Ms. Prosk earned her BSc in applied mathematics from McGill University in 2007 and her MSc in bioinformatics from the University of British Columbia in 2009. She has co-authored a number of publications on medical cannabis and is a frequent guest speaker at medical cannabis conferences and events.
Dr. Michael Dworkind MDCM, CCFP, FCFP, Medical Director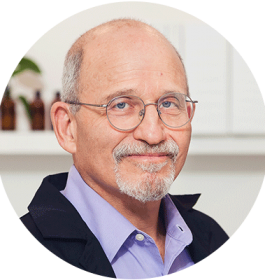 As its Medical Director, Dr. Michael Dworkind cofounded Santé Cannabis after observing an urgent need in his patient practice and among his physician colleagues. Dr. Dworkind is a family medicine physician and a specialist in palliative care medicine and chronic pain management for 40 years. He is a leader in medical cannabis education and training and has presented across Quebec and at international conferences about his experience assessing and monitoring over 2000 cannabis patients at Santé Cannabis. Dr. Dworkind is the coauthor of the Medical Cannabis use policy for the Jewish General Hospital and its CIUSSS. Dr. Dworkind is an Associate Professor of Family Medicine at McGill University, a fellow of the College of Family Physicians of Canada and a senior academic staff at the Jewish General Hospital and the Herzl Family Practice Centre. His commitment to Palliative Care is unparalleled, as the Director of the Palliative Care training program for 30 years and as an Associate Director of the McGill Cancer Prevention Unit.
"I left the hospital environment while working in the emergency department looking for a job that would align with my values and projects that would challenge me; while still offering me a team I could rely on and learn from. I found all that at Santé Cannabis and much more.
I've learned so much; and keep learning – about medical cannabis as a unique and complementary medicine; about different diagnoses; research and clinical practice.
I found a wonderful and authentic team. Every day I'm involved in projects with qualified and inspiring people. Through all the collaboration between departments, physicians and nurses, I found all the professional autonomy I was looking for. I'm thriving in this organization that is growing so fast while maintaining its human side and purpose." 
– Andrée Charbonneau, Nurse Coordinator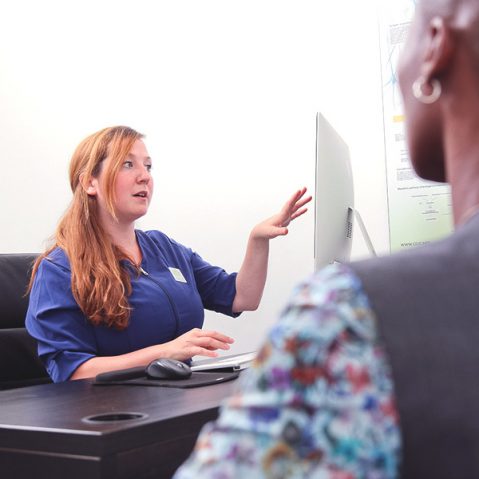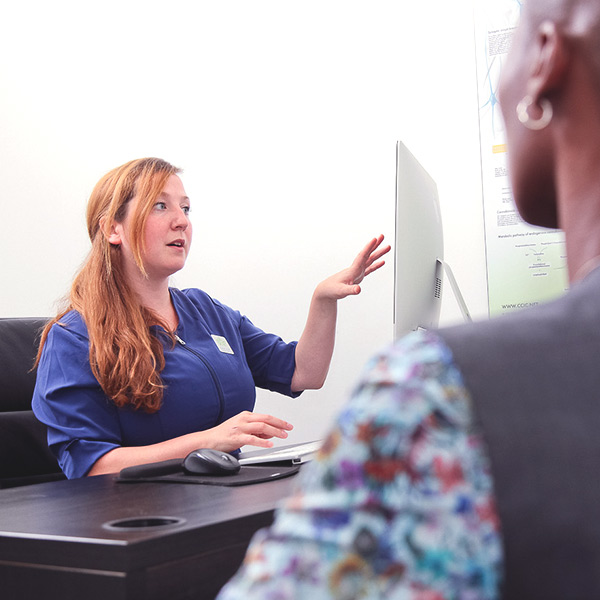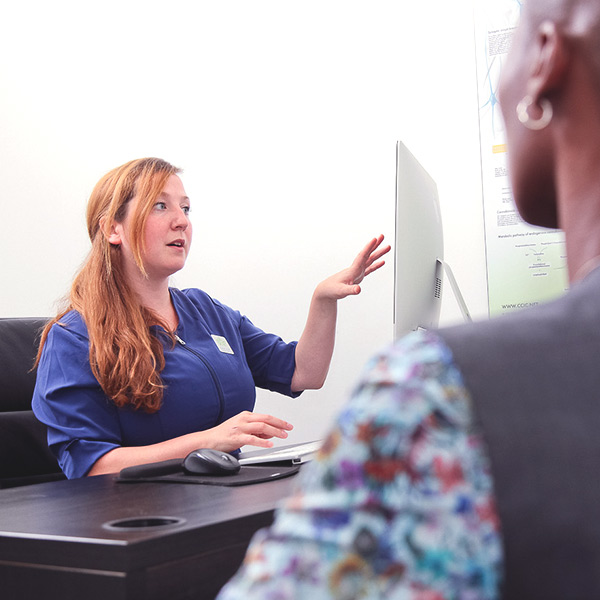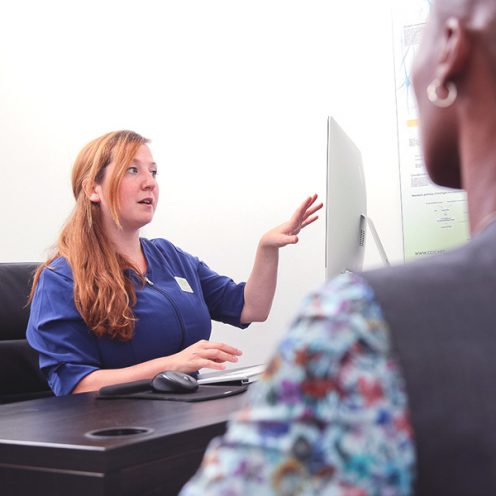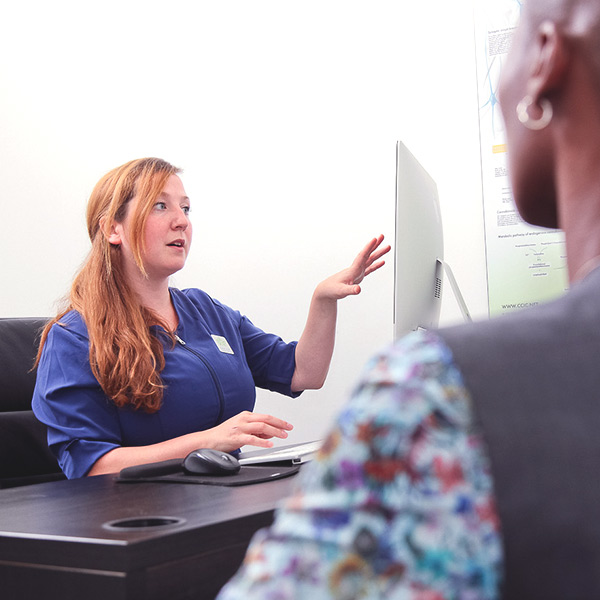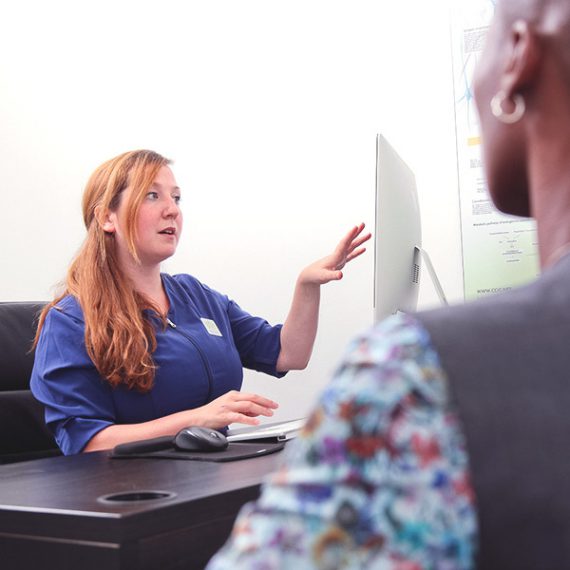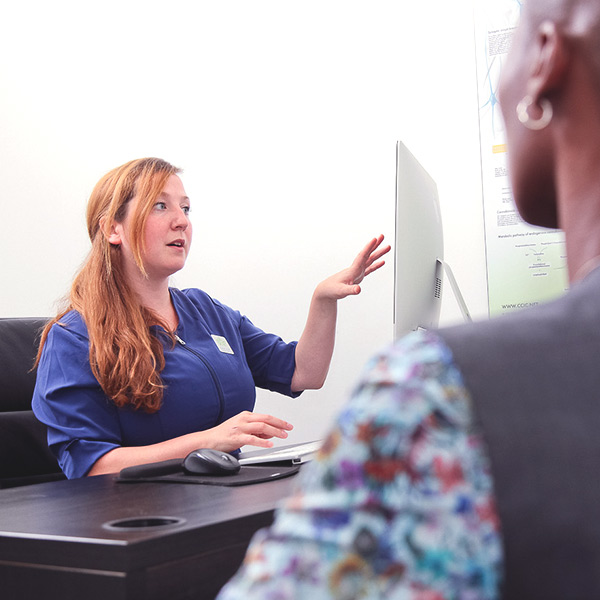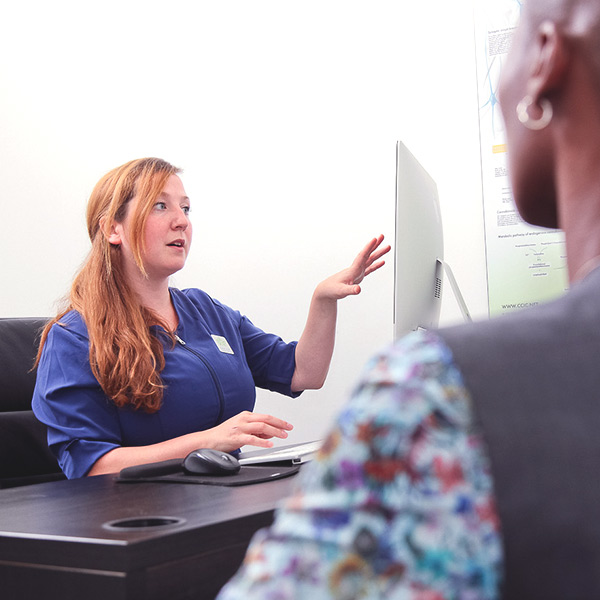 Our Directors
Dr. Maria Fernanda Arboleda, MD, Associate Research Director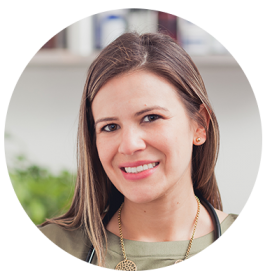 As Associate Research Director, Dr. Maria Fernanda Arboleda leads study design, clinical protocol development, and publication for Santé Cannabis from her perspective as a practicing physician. Dr. Arboleda is an Anesthesiologist, Pain and Palliative Care Physician. She completed a Spine-Regional Anesthesia Fellowship at the McGill University Health Center and a Post-Doctoral Research Fellowship in Medical Cannabis and Supportive Care in Cancer, at the Department of Oncology, McGill University, and the Santé Cannabis clinic in Montreal.
Dr. Arboleda has assessed and monitored hundreds of patients as a physician at Santé Cannabis, and has worked as a medical cannabis expert in Latin America. She leads dynamic training and presentations for healthcare professionals.
She has international experience in clinical and research practices and is the lead consultant on Santé Cannabis Medical Advisory Boards.
Vi Dam, RN, MSc, Director of Clinical Education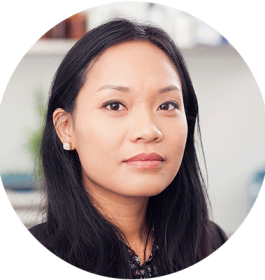 As Director of Clinical Education, Ms. Vi Dam leads the unique, practical clinical educational programs for healthcare professionals across Quebec, Canada and international jurisdictions developed at Santé Cannabis. Bringing her years of experience as a frontline clinical expert and research nurse to the clinical education team, Ms. Dam has developed along with a Santé Cannabis' team of experienced medical writers and content experts; a diverse suite of medical cannabis training programs designed to empower healthcare professionals to integrate medical cannabis into their clinical practices. She oversees the 15-member nursing staff and has led the development and maintenance of the rigorous clinical standard of medical cannabis care at the core of the Santé Cannabis model of care. 
Ms. Dam's nursing background includes work in internal medicine and cardiology at hospitals in Ontario and Québec. Ms. Dam is a Registered Nurse with a BSc in Nursing and Biology, as well as an MSc in Clinical Exercise Physiology with broad experience as a research nurse and educational leader.
Julie Dumouchel, MSc, Director of Clinical Operations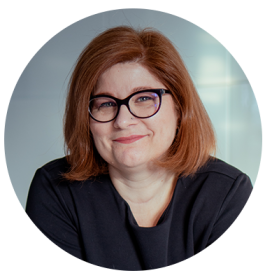 As Director of Clinical Operations, Julie Dumouchel leads the pioneering work of the Santé Cannabis Clinic and Research Operations by producing the highest quality standards. She is driving advances through meticulous execution and design of clinical trials, while overseeing the diverse and expert team of researchers and clinicians that provide both front-line supportive care and related clinical projects.
Ms. Dumouchel brings over 25 years of experience in the pharmaceutical industry with focuses on a variety of areas including oncology and innovations in medical cannabis to her role at Santé Cannabis. She provides expert oversight on all aspects of research from collection of real-world data to publishing clinical trials, including research projects, regulatory affairs, compliance and safety, quality assurance, study execution, operations and data management.
Ms. Dumouchel completed a Masters degree in Pharmacology at the University of Montreal, and regularly presents at international conferences and events.
Dr. Danial Schecter, MD Associate Director of Clinical Education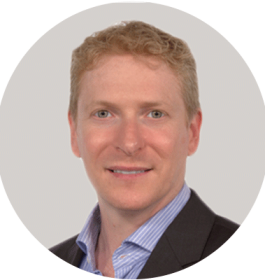 As Associate Director of Clinical Education, Dr. Danial Schecter leads Santé Cannabis' national and international clinical education programs. In his practice as a family physician, Dr. Schecter witnessed patient needs for medical cannabis access, support, and education and co-founded Canada's largest network of medical cannabis clinics. He has helped numerous organizations establish medical cannabis clinics internationally including in the APAC region.
He has created training programs and modules for numerous private, public and governmental organizations on the proper use of medicinal cannabis in clinical practice. A recognized medical expert in the field of prescription cannabinoids and medical cannabis, Dr. Schecter is a sought-after provider of CME programs, and provides mentorship to physicians in both Australia and New Zealand.