Advocacy & Support
Redefining the continuum of patient care
UPDATE ON BILL No 2 – AN ACT TO TIGHTEN THE REGULATION OF CANNABIS
The recent Quebec law that bans cannabis use in public spaces will have a greater impact on medical cannabis patients than we had initially anticipated.
Santé Cannabis was disappointed to learn that Bill No 2, which was passed by the Quebec National Assembly in late October 2019, does not include an exemption for medical cannabis patients. This means that Quebec patients who have a prescription for medical cannabis can no longer legally vapourize or smoke their cannabis product in public spaces, including sidewalks and parks. The vapourizing or smoking of cannabis for medical purposes is now legally restricted to private residences. According to Quebec's Régie du Logement, clauses in leases that prohibit the use of cannabis do not apply to medical use. However, patients should be discreet and ensure their cannabis use does not disturb others in the building.
Possible Consequences
Since this section of Bill No 2 came into effect in early November 2019, patients who vaporize or smoke medical cannabis in public spaces risk a fine. Fines start at 500$ and can increase depending on the circumstances. Although these offenses will not result in a criminal record, they can nevertheless have consequences.
Interactions with police 
If police officers stop you for using your inhaled medical cannabis product in a public space, we strongly suggest you cooperate with them and avoid arguing. If police officers do charge you with an infraction, you should provide them with your name, date of birth, address and, if requested, a piece of identification that confirms the accuracy of that information. You are not required to provide officers with any other information and should refrain from making other statements, as anything else you say may adversely affect your case. A lack of cooperation could lead to additional charges. You should make sure to take the ticket written by the police officers, keep it in a secure place and contact us immediately so we can help you contest it.
Our advocacy work on Bill No 2
The government's decision not to make a distinction between medical cannabis patients and recreational users is unprecedented. In our view, the failure to include a medical exemption to Bill 2 contradicts past Supreme Court statements on medical cannabis as well as other rulings on patient rights. Santé Cannabis will continue to take steps to protect its patients' rights. We will keep you informed of any changes in the situation and in the way authorities are dealing with such cases.
We know that many medical cannabis patients depend on inhalation as the best treatment and at times must do so outside of their home. We will continue to press the government to respect the rights of patients and we will provide assistance to any of our patients directly affected by this law.
Patient advocacy and access is where it all began for the Santé Cannabis team.
We strive for full integration of medical cannabis into the healthcare system; from patients to healthcare professionals and the pharmacy.
We'd like to introduce you to Daphnée, & Rebecca. They're our patients and also our staff. You can meet Rebecca at our front desk, or running our Support Groups. You can sometimes see Daphnee in Ottawa on the floor in parliament.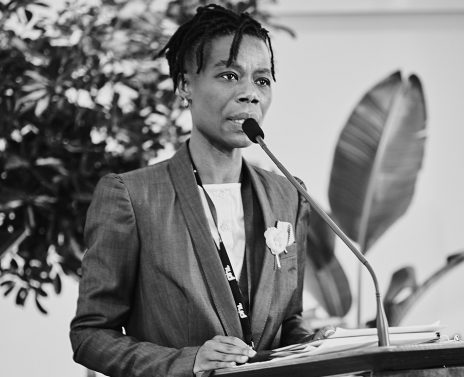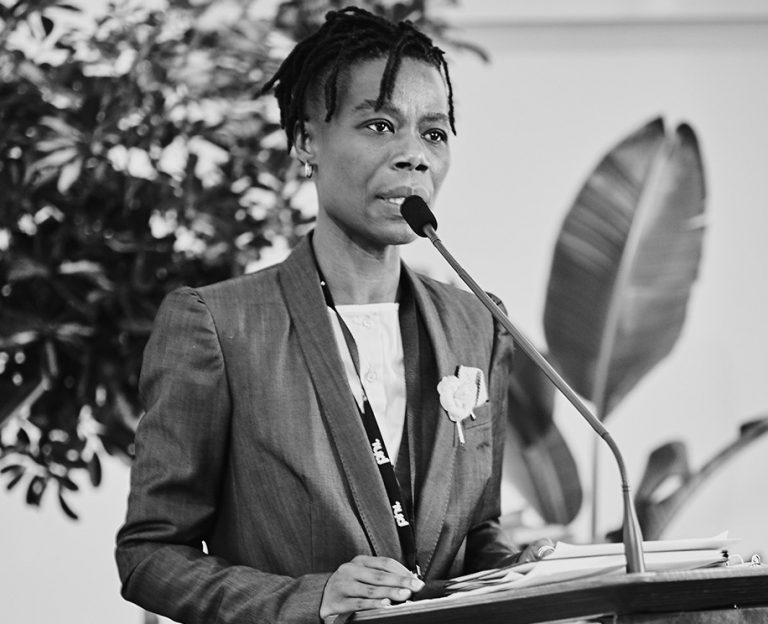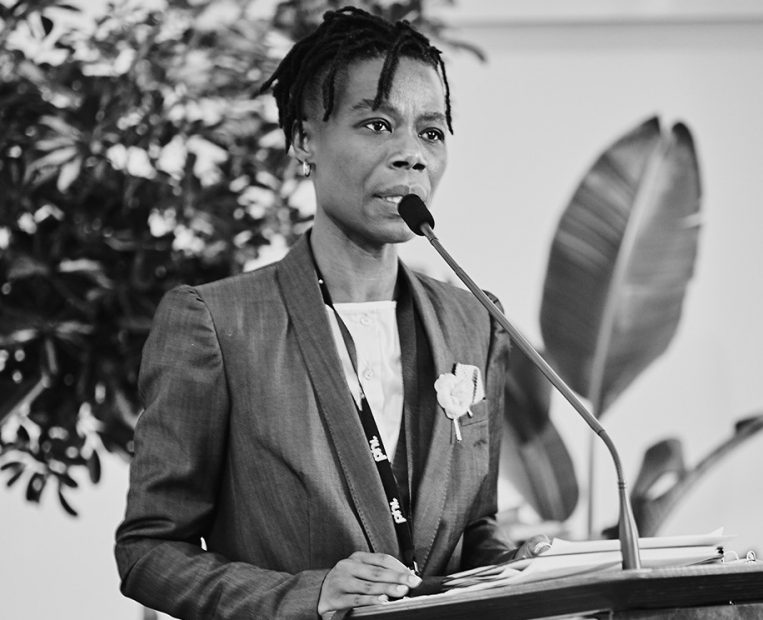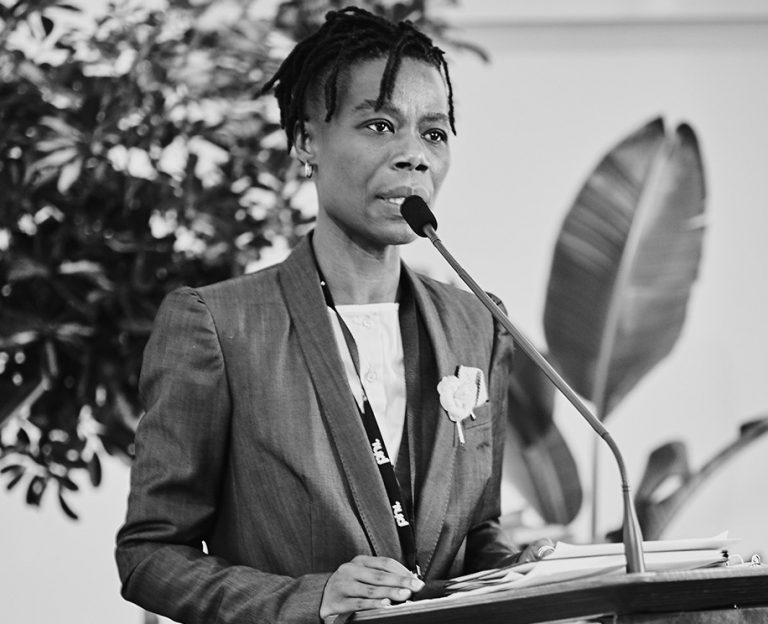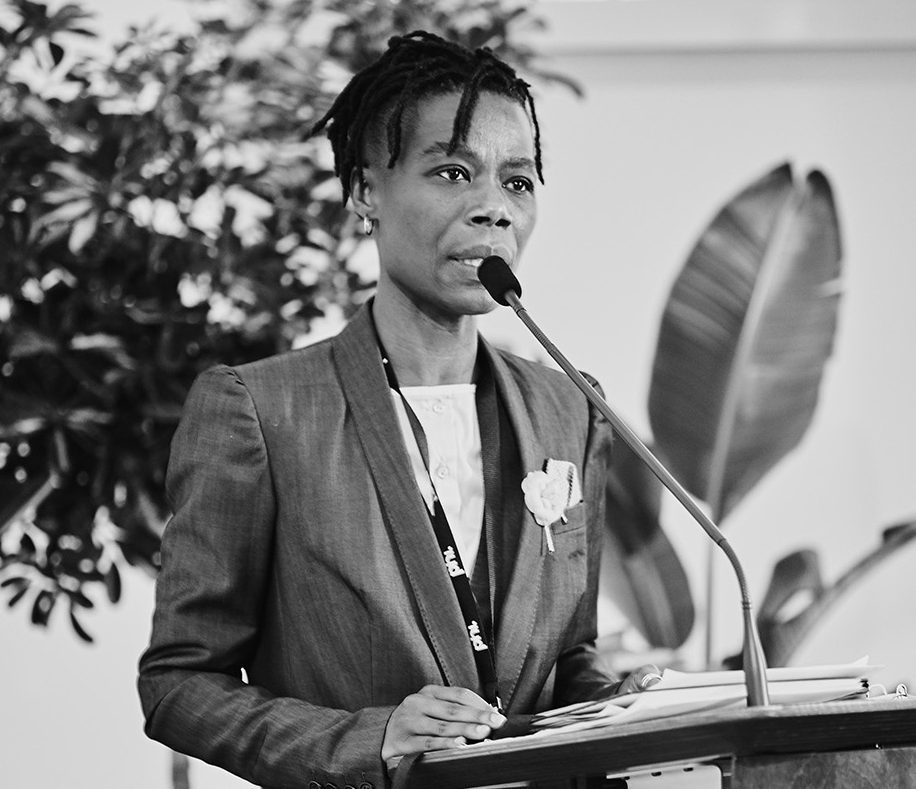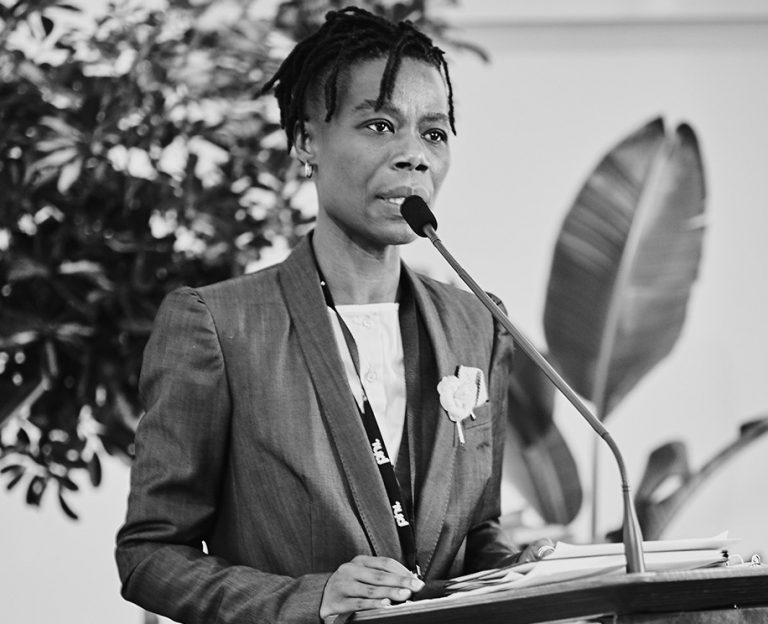 " We need to change the perspective of people about cannabis. I have goals, I want to give back. I am a proud advocate and cannabis lets me take charge of my life with a clear mind and less pain."
"There's still a lot of stigma associated with cannabis. Some of my relatives thinks that I'm on drugs. Cannabis isn't a way for me to 'get high' and escape reality.  Cannabis is a way for me to live in reality, working hard to complete my degree, connecting with people who are important to me and advocating for other patients like me. I want a system that works." – Daphnée Elisma (pictured here)
Support Groups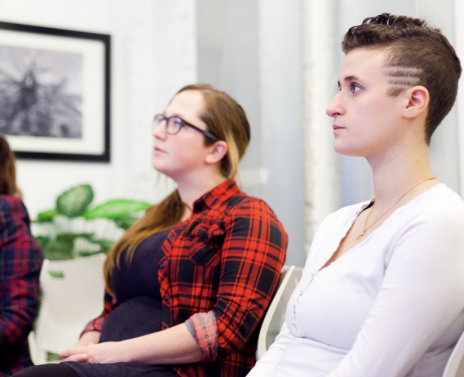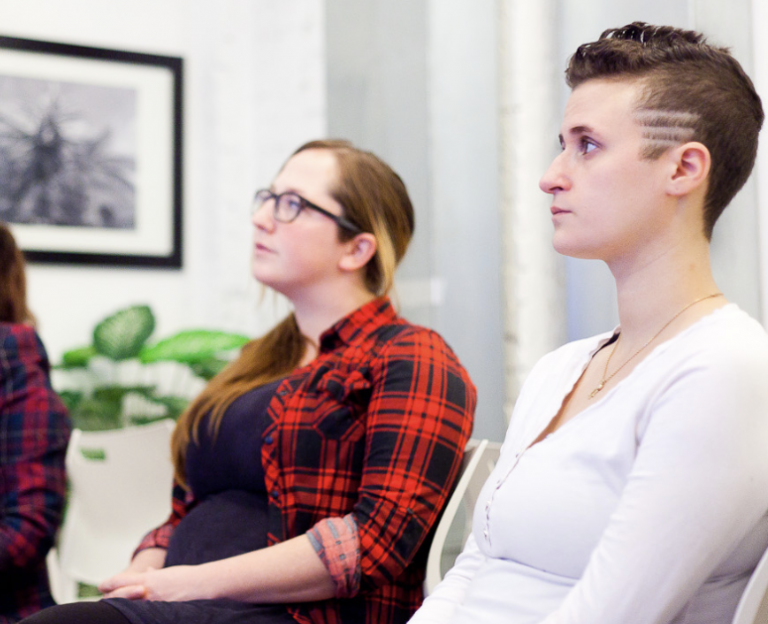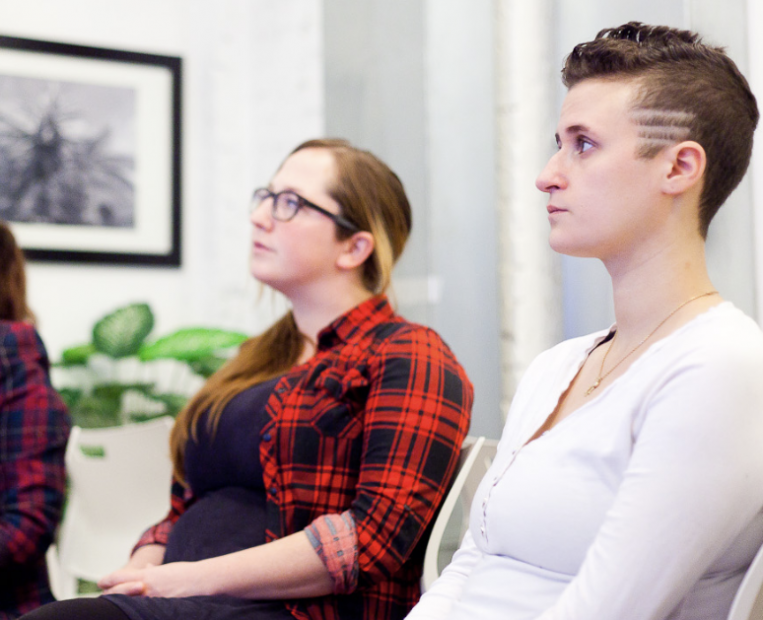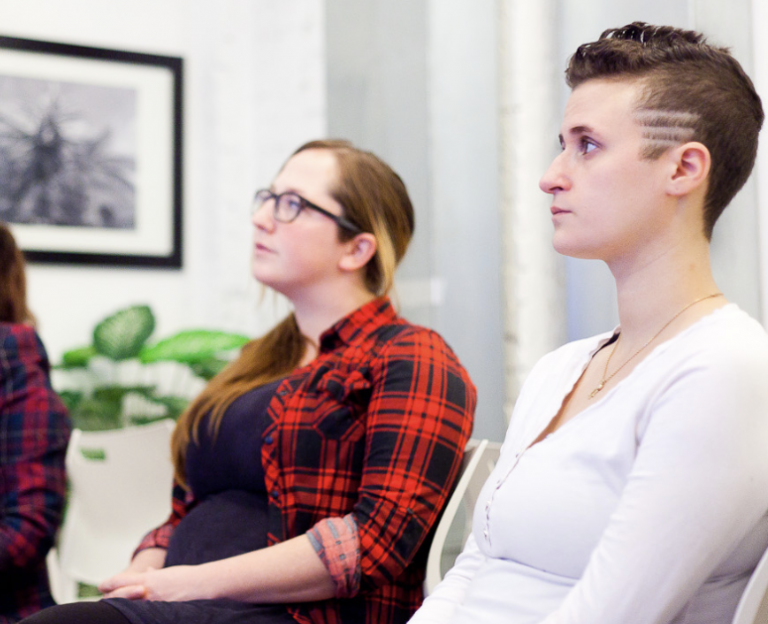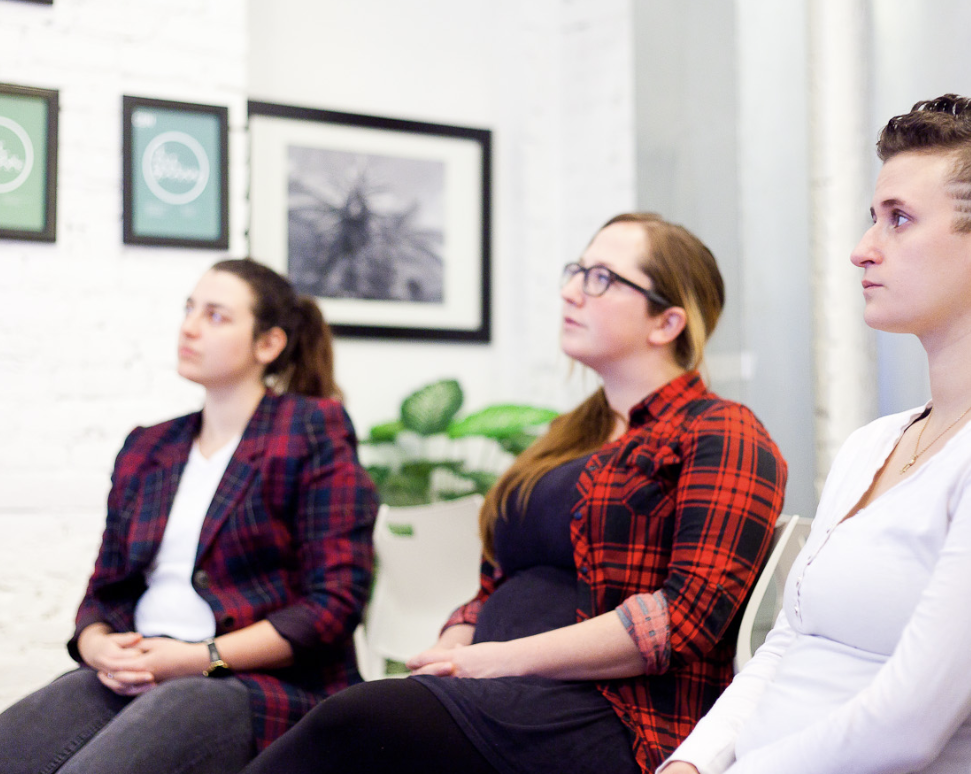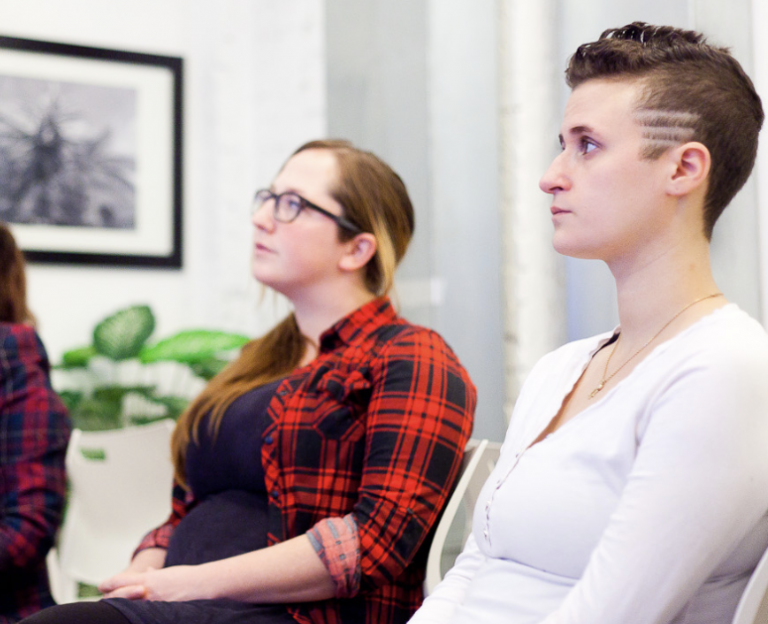 "I've always been one who likes to give back to those who've given so much to me. I find hearing my patients' stories helps me see I am not alone, battling something no one can see. I want to give my patients a safe, judgement and stigma-free space to address their concerns and feelings."
"I love being able to relate to my patients and reassure them I know exactly what they're going through. For many, cannabis is a last option and there is fear of it not working, and I know what that feels like. I also know what it's like to try different medications that don't work. While cannabis is not going to work for everyone I know that coming here, and experiencing compassion and empathy may just be enough to encourage a person to not give up on themselves,
I tell my patients "Keep finding positive justifications in negative situations"
-Rebecca Fogel
You're not alone.
At Sante Cannabis we know there's so much more to your health than what goes on a prescription pad. Creating a sense of community, accessing learning opportunities and sharing are all part of health & wellness.
If you're interested in participating in our upcoming support groups, visit our events page.
For other patient learning opportunities sign up for our newsletter.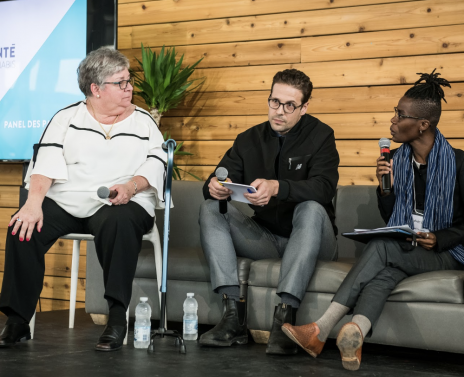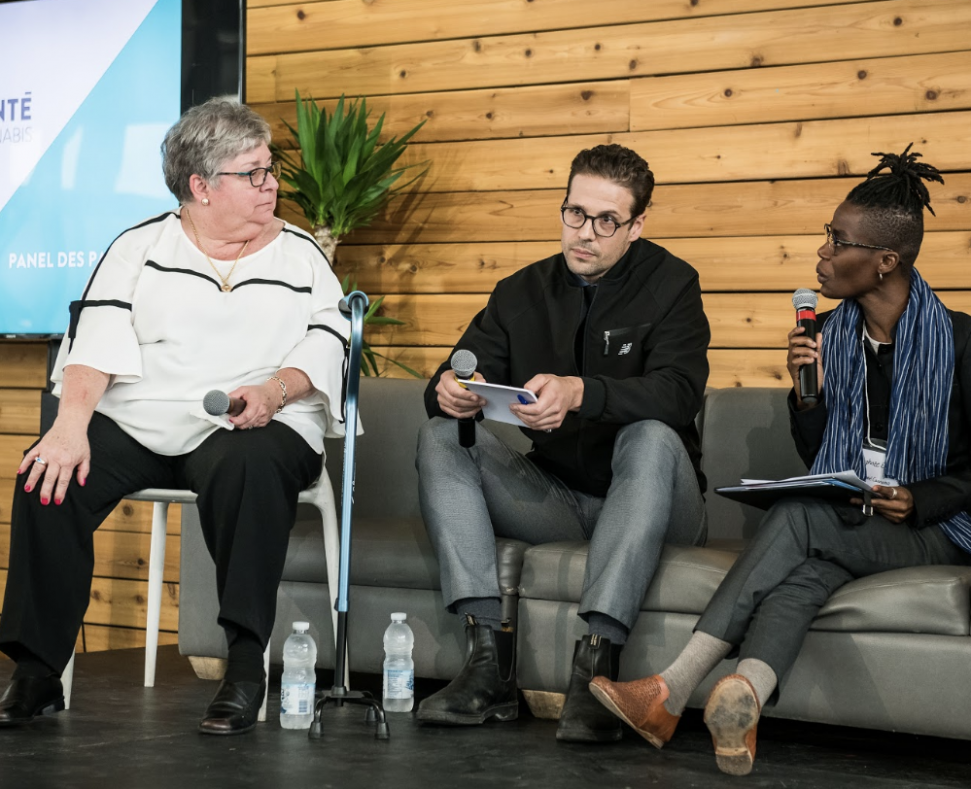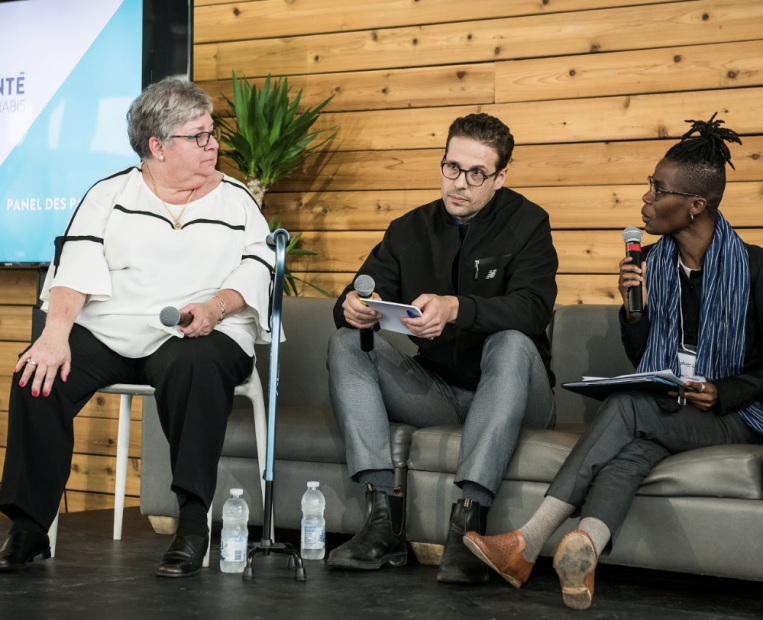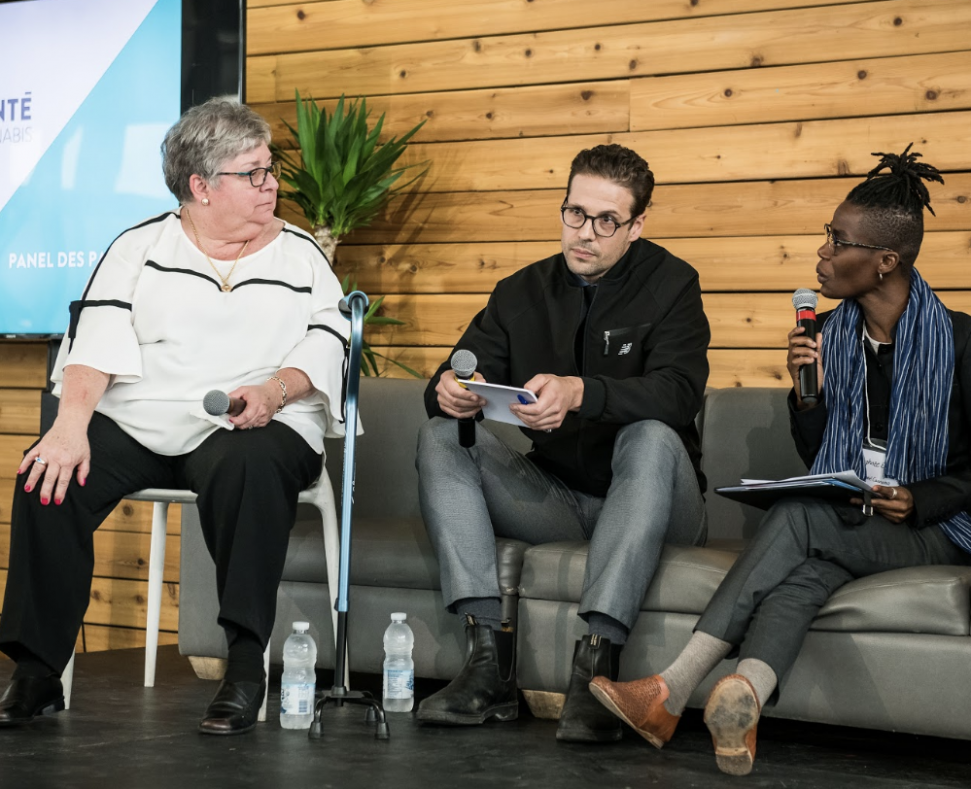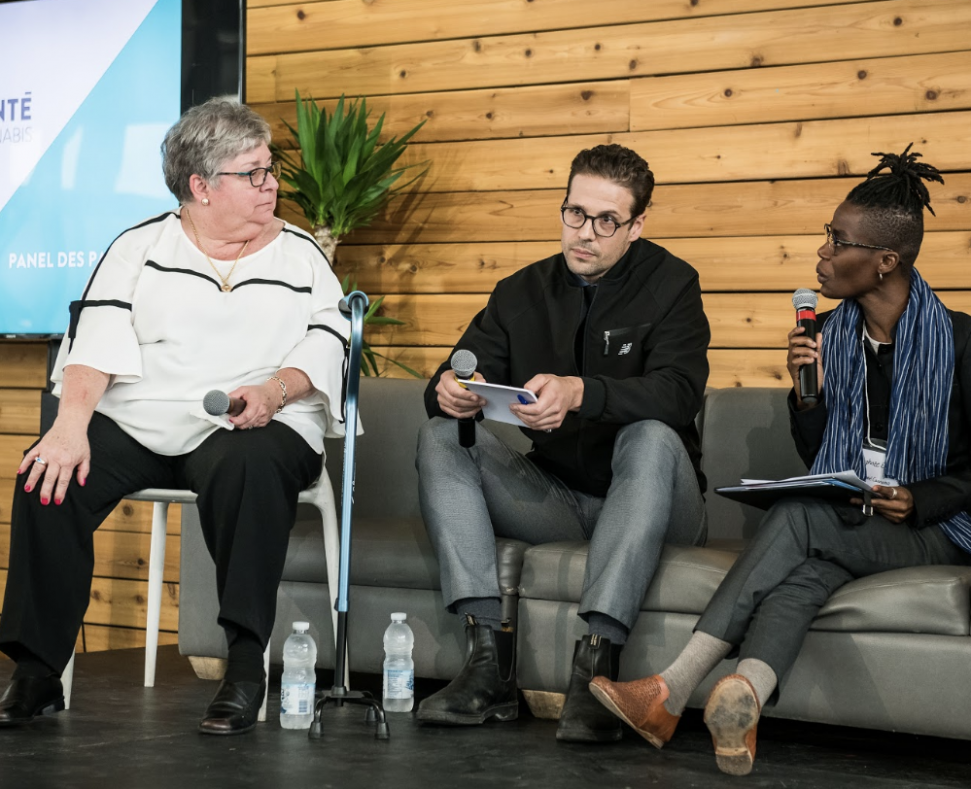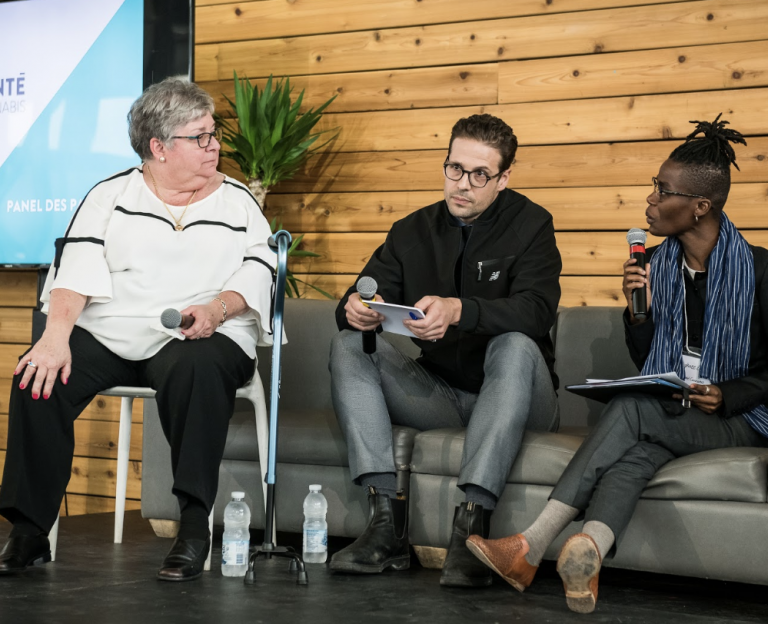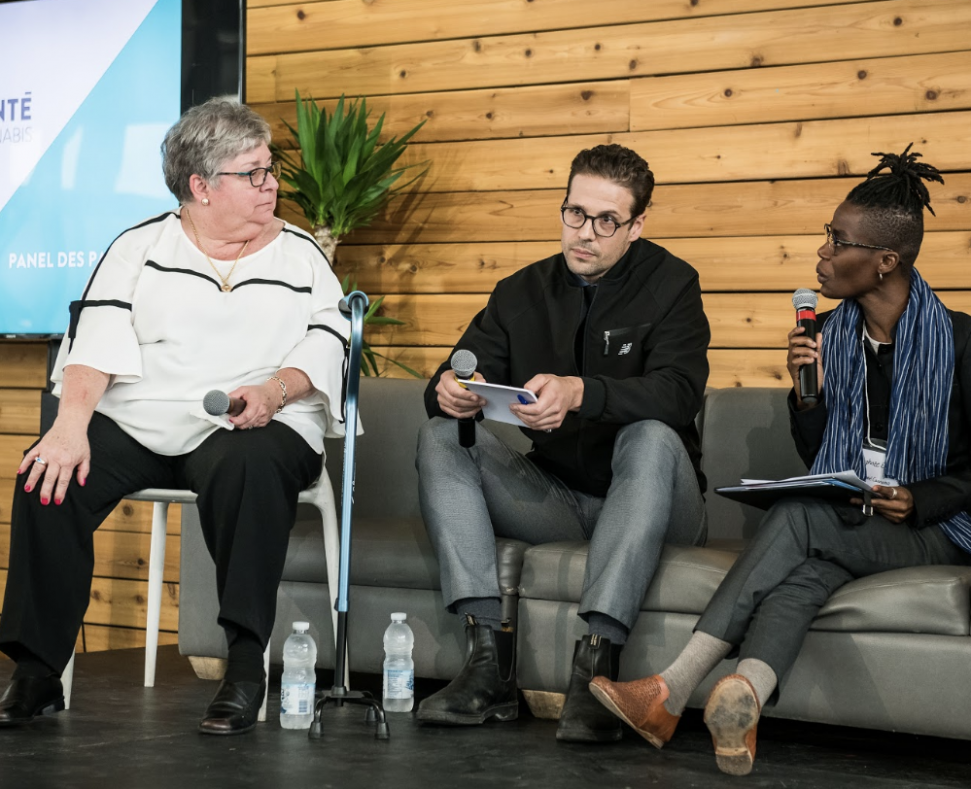 The Forum
Our last forum featured a patient panel. Any time we are talking about medical cannabis we need to consider the patient perspective.
There are discounted tickets available for patients interested in attending our next forum. Find out more here.